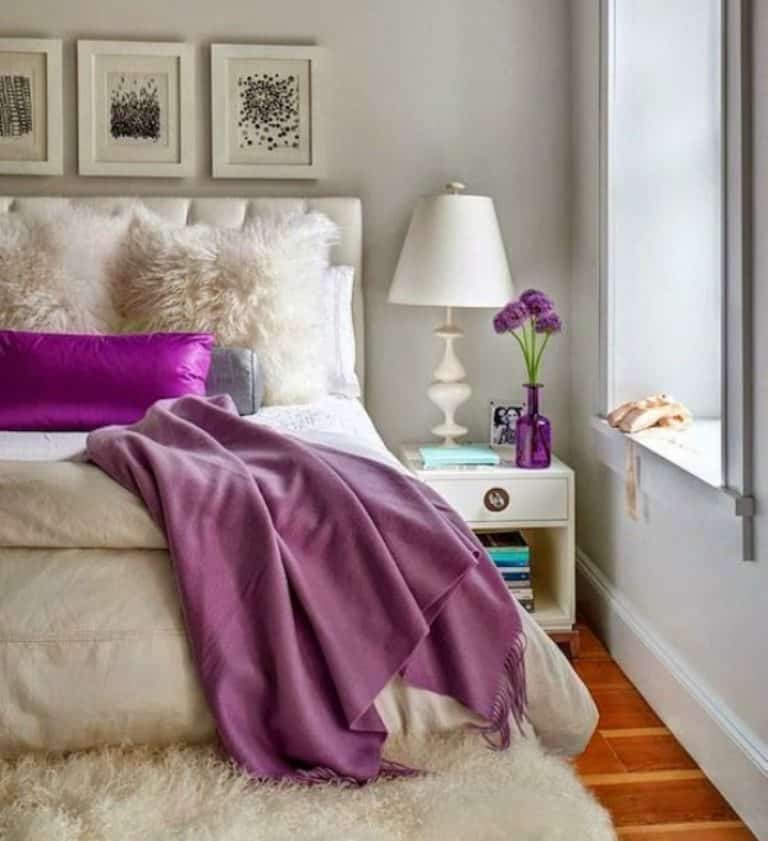 Decorating your home is a lot like picking out your wardrobe. And just like a wardrobe, the best ones are full of staple pieces as well as some trendy items for updating your look. Your fashion sense is dictated by items that make you comfortable or inspire you. Don't you want your home to be the same? Use your sense of personal style to give your home character. You want it to be clear that it's yours, not something you ripped out of a magazine or off a showroom floor, right? But how do you do that? Here's how to use your fashion sense to style your home:
Define Your Personal Style

The very first step in figuring out how to decorate your home is to figure out what your personal style is, both in fashion and home décor. This doesn't have to be complicated. In short, you're really just trying to define what it is you are drawn to.
If, for example, loud prints scream fun and fashion to you, your home will probably be full of color. On the flip side of that, if you prefer the look of classic trousers and a blouse, well, maybe you're more into clean lines and simplicity. Start by looking to your wardrobe and people whose style you admire to determine your own personal style.
Create Inspirational Boards
One of the ways to really get that style nailed down is to create inspirational boards, either in print or online. The items that start to show up repeatedly are the items that you should strive to find when you hit the stores.
If you're not into virtual boards, try cutting out pictures from your favorite magazines and storing them for reference later. Go window shopping and take pictures of items that really stick out to you, even if they're out of your price range, as you may be able to find something similar at your price point later on.
However you decide to do it, glean ideas from as many different sources as you can.
Invest in Staple Items

The closets that are the most versatile are the ones that have a solid base. Think black cardigan, little black dress, white button-down shirt. Translate those to: neutral sofa, media stand and accent chairs.
These pieces are your canvas, and it's always worthwhile to spend money on a quality canvas. Just as a painting develops over time and colors are added, so, too, can you modify these staple furniture pieces with paint, slipcovers, etc., depending on your needs.
Use Trends to Accent
Just like your closet, your home shouldn't be full of just trends. Trends come and go, and usually more quickly than we'd like to admit. Remember the bell-bottom jean look? Whether you lived through it in the 70's or saw it for the first time during its repeat in the 90's, it's a trend that is either really "in" or really "out."
Don't let your house get caught wearing bell-bottom jeans.
Instead, use trends to simply accent some of your main pieces. This could mean that you swap out artwork, pillows or rugs every now and again to give your staples an update.
Mix Coordinating Patterns and Colors

People who have a great sense of their own personal style don't shy away from mixing and matching. Those who know how to do it well can pull out a series of 30 outfits from a mere 10 pieces. How? They know how to mix and match.
Freshen up your home's décor by doing a little blending of patterns and colors. Nervous? Don't be. Polka dots can go with plaid. And yes, black can go with brown. It just has to be done well. And sometimes you won't know it'll work until you try it, so don't be afraid to go out on a limb.
Visit Virtual Fitting Rooms
Every great outfit begins with the fitting room and a big mirror. Now, you can try on items virtually without ever needing to step foot inside a store. But did you know you could do the same with your home?
Whether you're using a room-planning device or Clopay Door's Imagination System, which allows you to try on exterior doors for your house, you can try on your new style from the comfort of your own computer. If you're nervous about making a big change to your house, using a virtual planner lets you see how it will look before you tear out the door or roll on the paint. All you have to do is start uploading pictures of your home and play around with different styles, kind of like how you do with makeup, accessories, etc.
Your fashion sense says a lot about you, so your home décor should, too. Give your home a sense of style and purpose by following these easy tips to incorporate your wardrobe's fashion into your home décor.