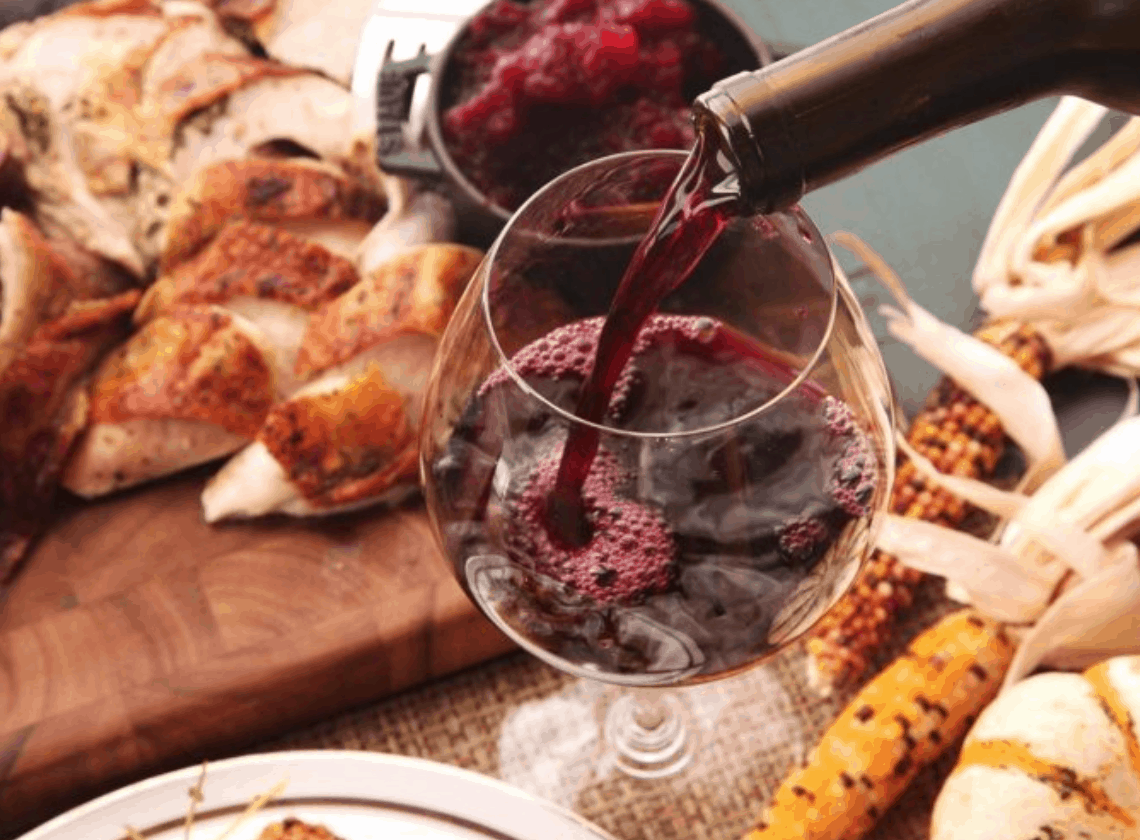 Despite everything that has happened this year, there is still a lot to be thankful for. Even if your gathering is smaller than usual or looks different than in years past, you can still give thanks over a meal of Thanksgiving, and elevating the occasion with a perfect glass of vino will only make the experience more enjoyable. I have attended quite a few wine tastings lately and have some excellent wine recommendations to pair with your Thanksgiving dinner.
Blanc de Blancs
Start off your Thanksgiving day or evening with this delightful sparkling selection. Blanc de Blanc is a sparkling wine made from 100% Chardonnay grapes. This crisp yet creamy wine from Dr. Konstantin Frank in the Finger Lakes, boasts hints of stone, citrus, and pear, making it the perfect selection to serve as your guests arrive.
Chaleur Blanc
This Bordeaux-style blend of Sauvignon Blanc and Sémilion from De Lillie Cellars will complement your turkey dinner perfectly. Combined with notes of peach and herbs, the citrus flavors are lovely on the tongue, offering an elegant and complex alternative to your typical white varietals. I enjoyed a bottle of this Chaleur Blanc recently and can't wait to serve it with my Thanksgiving dinner this year.
Cabernet Franc
This award-winning Cabernet Franc from Lamoreaux Landing is a must-serve at your table this Thanksgiving. This delectable wine was one of my favorites when we visited the Finger Lakes region this fall. It's a full-bodied wine with soft tannins, and the juicy red berry flavor balances perfectly with notes of white pepper, vanilla, and herbs. Enjoy this wine with anything on the menu this Thanksgiving.
Dry Riesling
Rieslings are typically sweeter wines, which makes them perfect to pair alongside spicy food, especially Asian dishes with chicken and pork. However, for Thanksgiving, you want to serve something a little drier to complement the turkey and sides—like Wagner's Dry Riesling. Unlike typical Rieslings, this dry wine boasts a crisp, clean finish that everyone can enjoy. Wagner produces some of the best Rieslings in the Finger Lakes and—bonus!—at an affordable price point.
Gewürztraminer
If your Thanksgiving day menu is a little less than traditional, I recommend adding a Gewürtztraminer to your table. It's as fun to drink as it is to say. This German grape, whose name means "spiced," is the perfect pairing if you are serving duck or anything with ginger, turmeric, or allspice. The complex sweetness will complement your meal perfectly. Since the Finger Lakes region is located at the same latitude as its native origin, the region offers some excellent options for this varietal.
Calvados
Once you are fully stocked with wine, consider adding a unique spirit to spice up your meal. Calvados is a delicious apple brandy, and Coquerel has been producing some of the finest for over 70 years. Serve straight up, or use it to make some holiday-inspired cocktails that your guests will surely enjoy. I had the pleasure of sampling Coquerel recently and was impressed with its taste and versatility; it would a great seasonal addition to your bar cart.
Considering any of these recommendations to your menu? Let me know what you typically serve at your table in the comments below.
Stay fabulous,