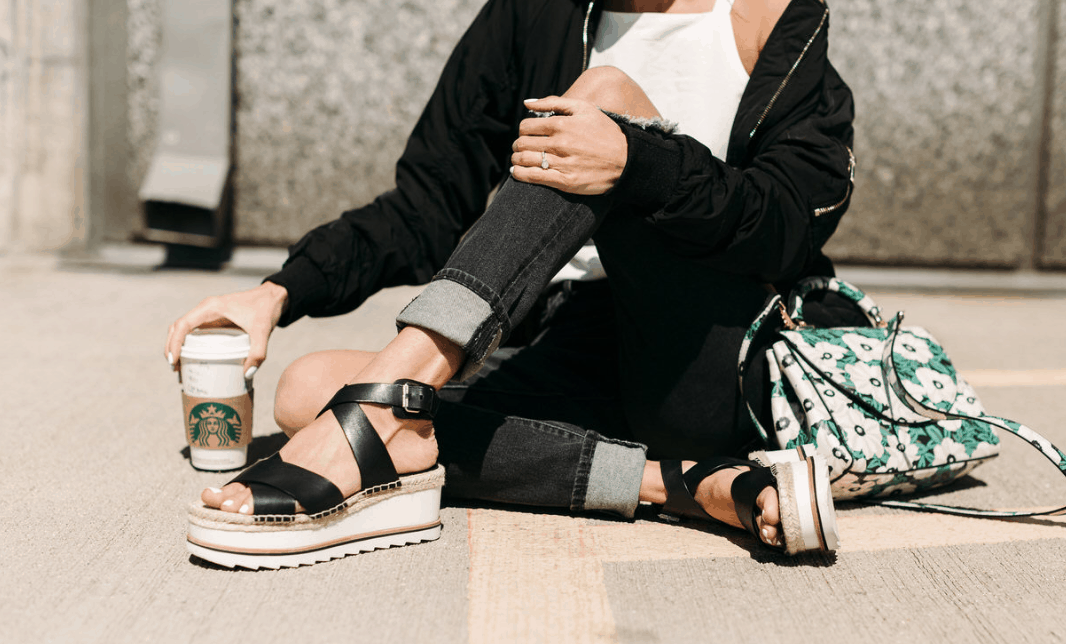 The days of schlepping around town in uncomfortable high heels are over! This is the summer to take back your feet and make them love you again. Summer is the perfect time to stretch your legs, get outside, and enjoy the gorgeous weather. When you're doing a lot of walking during the warm weather months, it's important to have comfortable shoes on your feet. Even though I'm no longer in NYC, I still like to rack up the steps on my pedometer (#SoNotLA). Unfortunately, though, in the summer heat my feet often swell, which means blisters aren't far behind. If you are looking to invest in some cute and comfortable sandals that you can live in this summer, look no further! The brands below are known for comfort and style, so your feet will thank you.


Eileen Fisher
This fashion designer has been making comfortable frocks for as long as I can remember. Her styles generally target the more "refined" woman, but her shoe line has the contemporary market strutting around in style. This signature sandal comes in many colors and fabrics to match any summer outfit.


Gentle Souls
The name says it all. This whole line of shoes was designed for comfort without compromising style. Unlike its flat and hard competitors, this cute gladiator sandal has a soft sole to keep your feet cushioned while you walk.


Cole Haan
Over a decade ago, Cole Haan was the first brand to use Nike Air technology in their pumps, so it's no surprise that their sandals emphasize comfort. I have been wearing Cole Haan since 2005, and they are, by far, some of the most comfortable shoes I have ever bought.


FitFlop
While I haven't actually tried on a pair of these shoes, I've heard nothing but good things about the brand. FitFlop makes a wide variety of stylish flip flops, slides, and sandals. If you are looking for slides that contour your feet, give them a try!
Our feet spend a lot of time in boots and work heels, so why not pamper them a bit this summer? Give your feet something to look forward to each year and invest in a pair of comfortable, well-made sandals that you'll enjoy for years to come.
Stay fabulous,

Pin Me