The news is out! Pantone, the color authority, has named its color of the year: Classic Blue. I have always been a fan of decorating with blue hues. My first apartment in Chicago had a blue sofa and accent wall. Even today I use blue accents in my living room and kitchen. If you have been wanting to update your home, blue is the perfect way to add a pop of color that won't go out of style.
Decorate with Classic Blue
Bathroom

Bedroom

Livingroom
Classic Blue is versatile enough to be featured in almost every room of your home. Use it to add a splash of color via your bathroom vanity, towels, soap dish, or trash container. In the bedroom, try blue accent walls with light furniture, artwork, bedding, or lamps. Or you can completely immerse yourself in the color in your living room with paint color, sofas, or accent chairs, pillows, and throws. Choose how much or how little blue is for you, and go from there!
Go Blue and Go Home!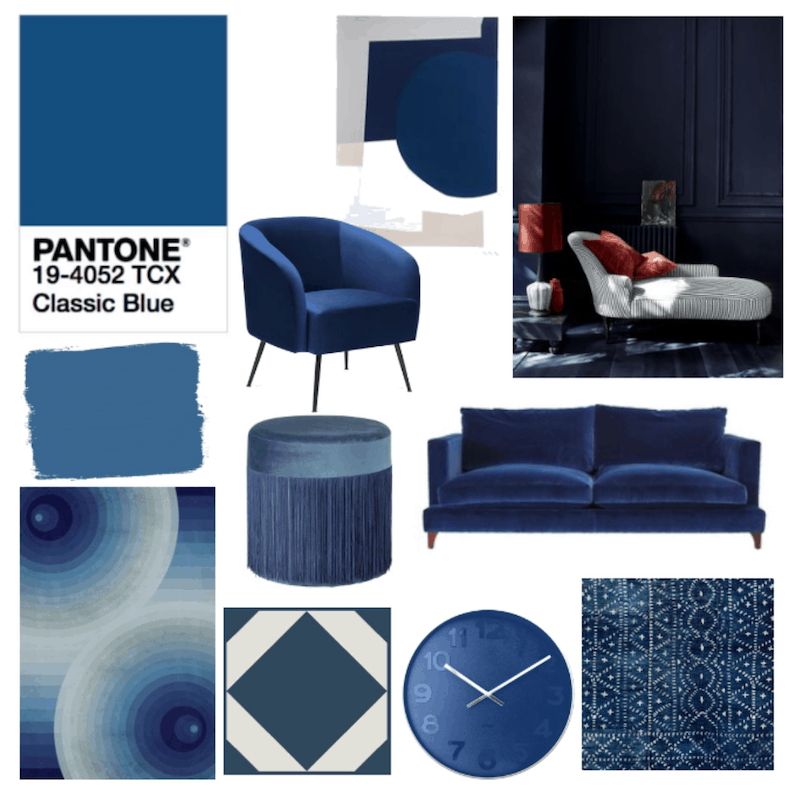 While redecorating is always exciting, it can be expensive. But you don't have to make major changes to your home to add Classic Blue. Here are a few of my favorite pieces that you can buy to incorporate blue into your home in a subtle, affordable way.
Once you have caught blue fever, you may not want to stop with just your home. Go retro and be bold yet elegant by adding Classic Blue to your makeup palette. I love the idea of blue nails for an eye-catching mani. Treat blue as your new neutral and add some Classic Blue accessories to your wardrobe this season such as booties or a handbag.
Have some fun this year and add pops of blue to everything you do!
Stay fabulous,