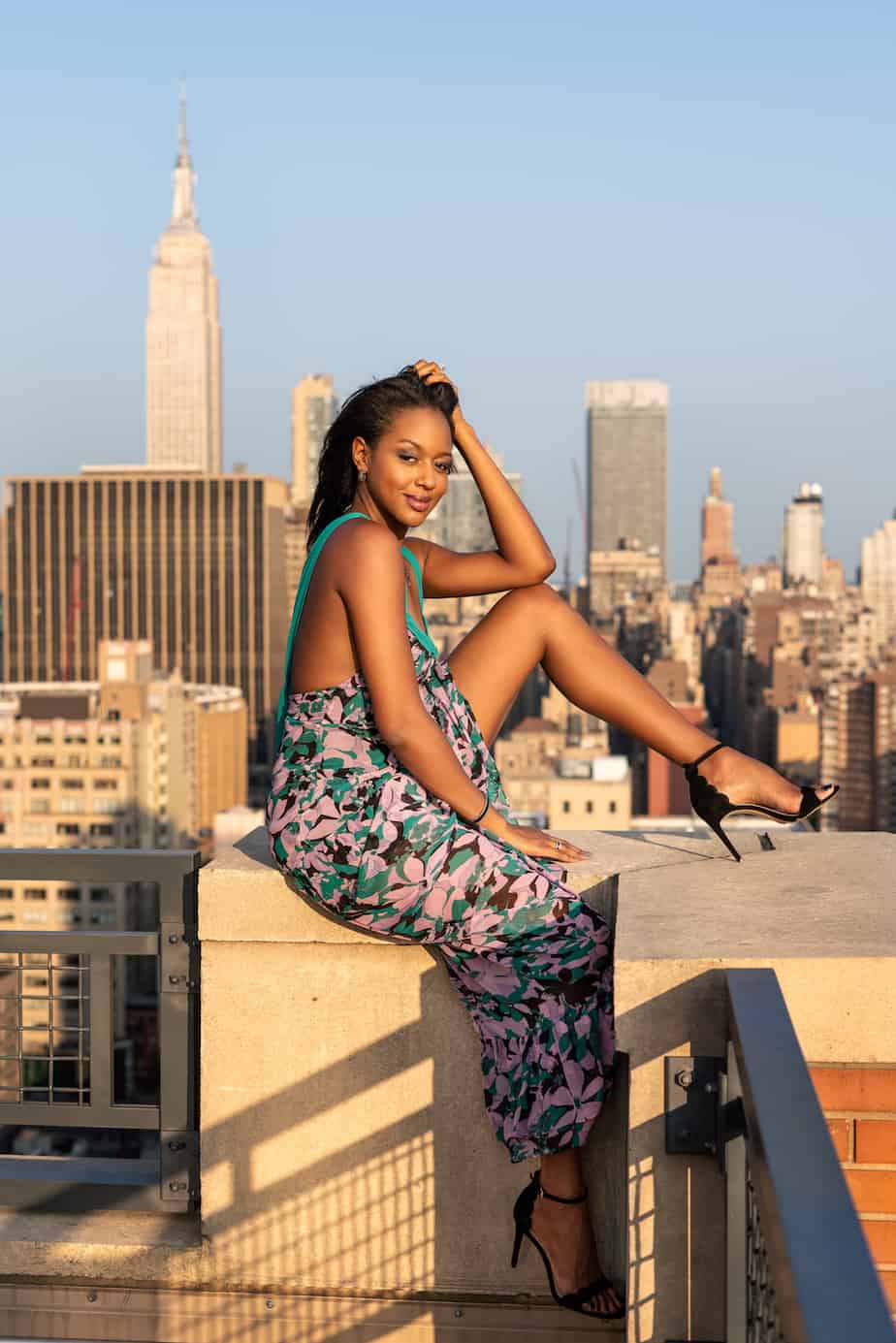 Did you say black tie? In that case, I'd like to RSVP for two, please!
I have never been one to turn down a formal event. I love everything involved in getting dressed up: the gowns, shoes, hair, and makeup. Honestly, I just can't get enough of the glitz and glam of it all. In NYC, I attended my fair share of black-tie galas and formal weddings. As a result, I have become quite the expert on perfecting a formal wear look. If you plan to get dolled up for an upcoming event, check out my tips so you, too, can slay in evening wear!

The Dress
Over the years I have amassed an incredible selection of formal clothing, most of which I have actually worn on at least a few occasions, which is rather impressive for evening wear. When shopping for a dress, consider the following tips to make sure you get your money's worth:
Buy your true size! 

The last thing you want is to struggle to "fit" into a dress you just bought. If the dress is not comfortable to walk around in and sit in, think about going up a size or having it tailored. 
Shapewear is your friend. I say this even as a slim-figured woman: having a garment that can hold you in place, will not only help your dress fit better but make you feel more confident when you wear it.
Not every dress needs to be black. One black cocktail dress and one black long dress—that's all you need. Don't be afraid of color! Jewel tones are always in season, and a soft print can be very elegant.



The Shoes
In my opinion, the shoes make the look! My collection includes a few pairs of Stuart Weitzman evening shoes I've had for more than 10 years. You don't need a closet full of evening shoes. If you buy the right ones, you will find yourself wearing them over and over again. Here's how to find them:
Break them in! If I've said it once, I've said it a thousand times: break in your evening shoes before the event. The worst thing you can do to your feet is wear your shoes for the first time, the night of the party. I wore my wedding shoes around the house for hours the week before the big day, and when the big day came, I danced the night away in them.
Don't opt for the highest heel in the store. As tempting as those 4.5-inch Louboutins may be, they will likely hurt your feet (no matter how many times you wear them). Go with a sensible three-inch heel. There's no reason to kill yourself or your feet trying to walk around in super tall heels when you're already going to be looking gorgeous!
Think about sizing up. I'd never thought about this until I heard that Meghan Markle did it. Apparently, the Duchess intentionally wears her heels a size too big to avoid blisters. As we all know, your feet can start to swell after you've been on them awhile. Meghan prepares for this by starting out with extra room to spare. #SmartThinking



The Hair and Makeup
Formal hair and makeup don't have to be a hassle. If you aren't confident in doing your own makeup, you can always book an appointment at Sephora, and they will give you a full face with a $50 minimum purchase. But I have a few tips to make your job a little easier:
Call the GlamSquad. Why schlep all the way to Sephora when the makeup, hair, and nail salon can come to you?! If you live in one of the participating areas, just call GlamSquad. They will get you Red Carpet-ready from the comfort of your home! Use my referral link here to get $25 off your first service.
Don't overdo it. The biggest mistake I see women make when it comes to hair and makeup is that they don't follow the cardinal rule: less is more. You don't need a smoky eye, bold lips, overdone highlighter, and big hair. A sleek, low pony with hair wrapped around it, a well-lined eye, and a great lip has always done the trick for me.



To slay in your evening wear, you should look elegant, stunning, sexy, classic, or a combination of all of these. In my favorite movie, Pretty Woman, Richard Gere muses to Julia Roberts while she's wearing that iconic red dress, "When you stop fidgeting you look very beautiful…and very tall." The lesson for all of us? Just be confident and own your look!
Stay fabulous,

Shop the Post