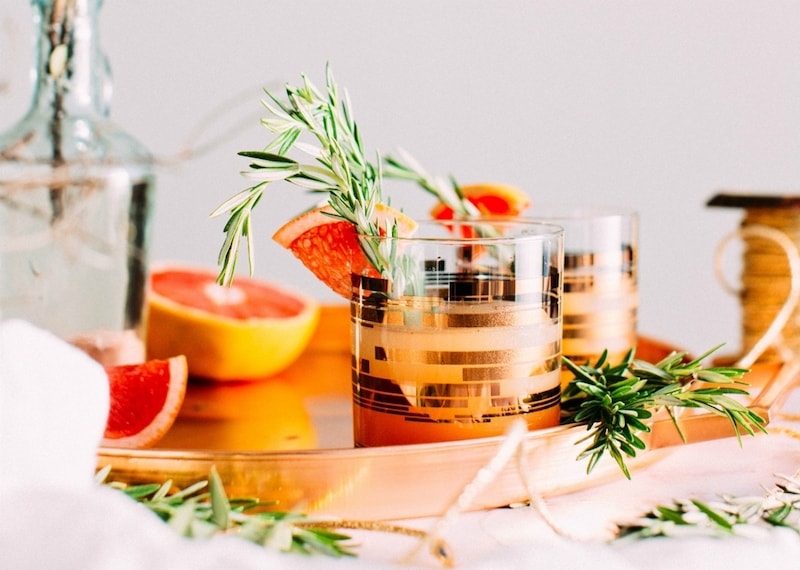 If you've ever been to a fabulous cocktail party, you know that it's a memorable experience. It's relaxing to gather around all of your friends, enjoy good booze and tasty food, and share plenty of laughter. And if the hostess knows how to add a touch of glamour, it makes for a truly perfect experience. Planning a little soriee of your own? If you want your party to impress, take a look at some of our best tips so you can throw your very own fabulous cocktail party!
Pick a theme for your party.

The theme can be something simple, like glamour, or you can go all in and pick something a little flashier. For example, why not organize a '60s-themed cocktail party and have everyone dress up accordingly? A Mexican fiesta is also a fun theme, or maybe you can go for a pink slip soiree and pick the 1920s as your decade of choice for costumes? A Hawaiian luau can also be great, especially if you prepare exotic cocktails and dress up in cute hula skirts. Whatever motivates you is an excellent choice! 
Send out cute invitations.

Of course you can simply send everyone an email invite, but a handwritten, custom invitation is a very nice, thoughtful detail that your guests will appreciate. They'll also be more likely to attend once they see how much effort you put into party planning, and it will get them excited for the event. If you picked a theme for your party, make sure your invitations match it.
Focus on the drinks.

Drinks are a crucial part of a fabulous cocktail party. They need to be not only delicious but beautiful to look at, so make a list of your favorite cocktails and find a way to make them visually pleasing. Use professional mixology in NYC as an example—master mixologists know that everything from attractive-looking glasses and effective garnishing to the layered taste of a good cocktail is essential for the ultimate experience. Hiring a bartender for your event will not only impress your guests but leave you able to concentrate on entertaining.

Don't forget the food.

A party without good food is barely a party at all. When serving drinks, always ensure your guests have a little something to snack on. No need for big dishes at a cocktail party—finger food is more than appropriate. Serve some cucumber canapés, deviled eggs, shrimp, or whatever else strikes your fancy. You can find some really good recipes here if you're in need of inspiration. Don't worry; party food is generally easy to make, so you won't be stuck in the kitchen for hours to make something good.
Create a playlist.

Your playlist can be related to the theme you picked for the event, but it can also be a list of upbeat, modern tunes as well. Choose something that people can dance to and everyone knows well. After a few drinks, most people will want to sway their hips to the beat and have a good time. You'll see!

Have a few backup games.

If you notice the mood becoming tense or see that all of your guests are standing to the side instead of mingling with each other, consider an ice-breaker activity. Pick a party game such as Cards Against Humanity or prepare a trivia game about pop culture. Tipsy people trying to remember the names of actors who played in that one favorite movie is hilarious, and it will give people something interesting to do until they loosen up.
Glam it up.

As the hostess, you get to spend as much time as you like pampering yourself to perfection. It's time for you to look your best, so spend the day before the party getting ready and indulging in a few beautifying treatments. Why not relax in a hot bubble bath while you put a sheet mask on your face? When you're done, you can pick out the perfect cocktail outfit and match your makeup accordingly, so you'll be ready to look stunning when the party starts!
And don't forget to let your good mood shine through. Your guests will respond to your smile, and it will instantly put them at ease. With enough good food, drinks, and cheerfulness in the air, your party is bound to raise the roof!