This post has been sponsored by Pernod Ricard USA. All thoughts and opinions are my own.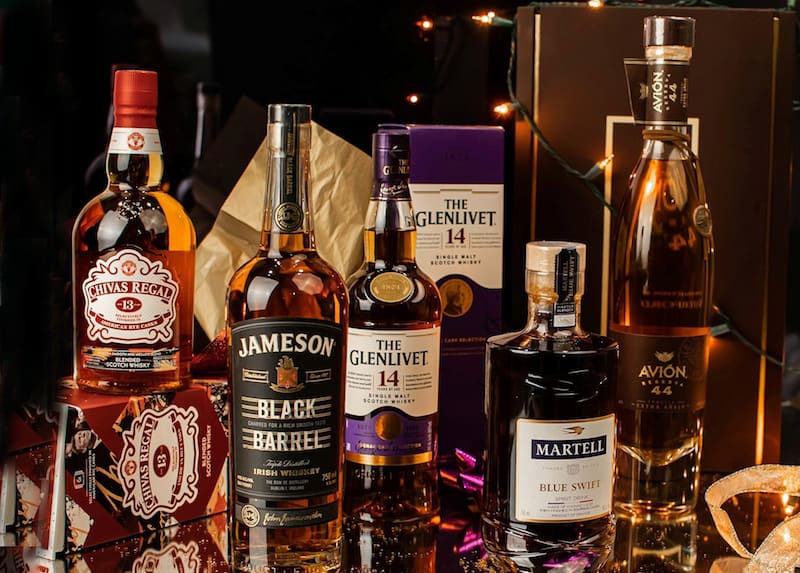 Looking to bring a smile to that special someone who enjoys the finer things in life? If you are looking to impress that person with the stunning home bar or make a statement with the perfect bottle, then this gift guide is for you! Total Wine & More or BevMo has the alcohol selections you need to dazzle this holiday.
Don't let your present become a regift; elevate your gift-giving game by bringing one of the Pernod Ricard brands to your holiday party this season and give a bottle that will impress your favorite spirit enthusiasts.
For the Whiskey Lover

Jameson® Black Barrel​
As a whiskey drinker, I love Jameson—and their Black Barrel is one of my favorite spirits. This triple-distilled variety gives it a smooth finish, and the double charring invigorates and intensifies the flavor. It's a shelf above what you would get when ordering at a bar and this is the perfect gift to elevate any whiskey lover's next cocktail.
For the Adventurous Drinker

Chivas® Regal 13 Year Old
Exceptionally smooth and approachable, this mellow blended scotch whisky includes sweet notes of vanilla as it is finished in American rye casks. This choice gives it an innovative finish, unlike any other 13-year-old blended scotch. This holiday, Chivas is honoring Sir Alex Ferguson's 13 League titles with the team by decorating their bottle with a Manchester United emblem. It's the perfect choice to enjoy with friends—especially soccer (football) fans.
For the Refined Palate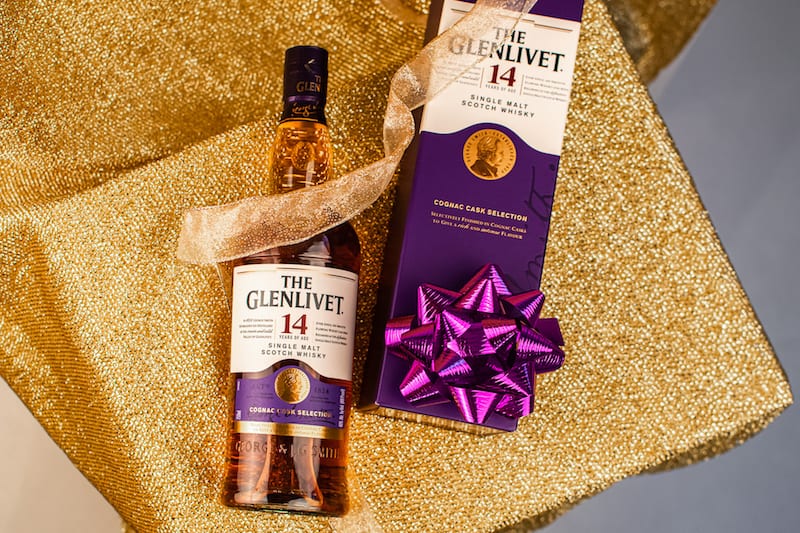 The Glenlivet® 14 Year Old
The newest innovation from Glenlivet contains notes of ripe poached pears and chocolate-dipped raisins. This 14-year-old single malt scotch whisky was selectively finished in Cognac casks for intense flavor and its rich gold color. I was impressed when I sampled this bottle before! You can add a purple bow and gift it at any time!
For the Cognac Connoisseur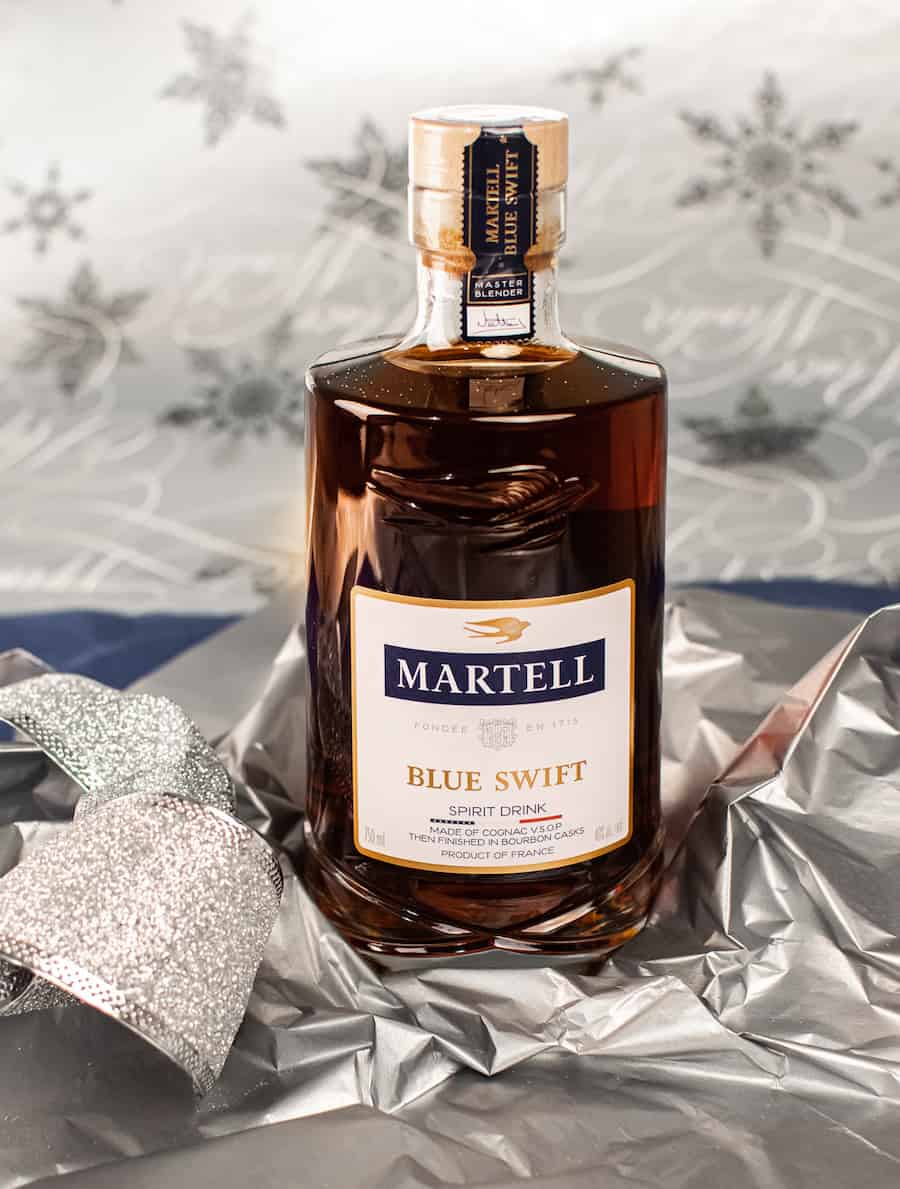 Martell® Blue Swift
Unlike your typical cognac, Martell Blue Swift is made of cognac VSOP. The first-ever to be finished in bourbon barrels, Martell Blue Swift contains ginger and candied fruit flavors that are accented by the oak of the Kentucky Bourbon casks. You can drink it as-is or use it to make a delicious ginger cocktail. This season, give the Cognac drinker in your life something special!
For the High-End Tequila Sipper

Avión Reserva 44
This luxury tequila is a special gift for the person in your life with exceptional taste. The complex taste of this tequila can be attributed to the hand-selected Agave that is grown at 7,000 feet elevation. Aged in oak barrels for 43 months, this high-end tequila is then transferred to a petite cask that is rotated daily for the last month, giving it a unique finish.
This delicious tequila comes with Waterford glasses and is packed in a gorgeous gift box—sure to impress your favorite tequila connoisseur this holiday.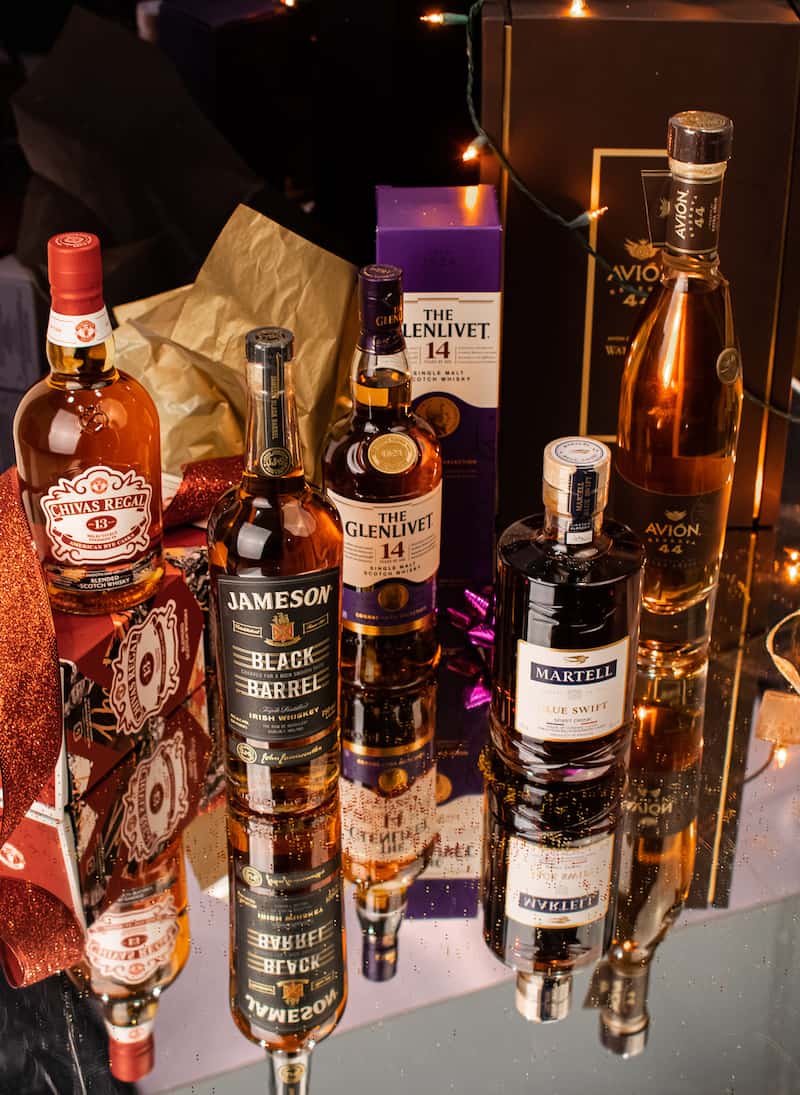 Don't show up to your next event empty-handed. Delight the spirit enthusiasts in your life by gifting them one of these sophisticated bottles this holiday. After sampling, you may want to buy one for yourself!
Be sure to find these wonderful products at your local Total Wine & More & BevMo! retailers near you!
Stay fabulous,