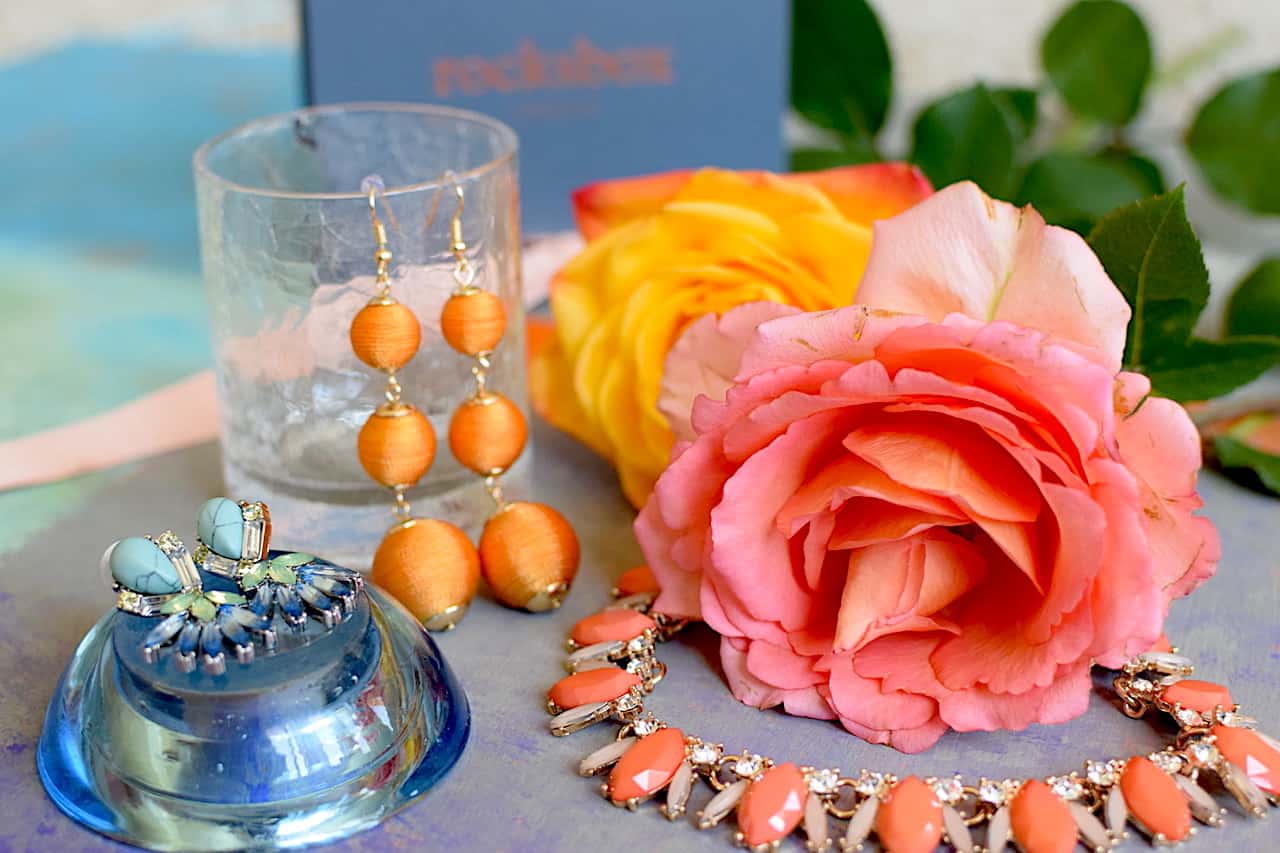 Statement earrings, stackable rings, layered necklaces—yes, we love them all! Buying and wearing jewelry is the easy part, but storing it? It's a nightmare! Tiny stud earrings get lost in the fray, necklaces tangle, and metals start to tarnish over time. If you love your accessories as much as I do, check out some fabulous ways to organize your jewelry.
Hook Up Your Necklaces

The most frustrating thing about storing necklaces is that they somehow always seem to tangle with each other. Unless you have the right tricks for unknotting them, they can stay that way forever.
Prevent future tie-ups by installing some hooks from which you can hang your necklaces. This system will also help you to see every piece of jewelry you have on-hand so that you can best accessorize your outfit and avoid making repeat purchases of similar statement pieces.

You can also use a simple cork board lined with tacks to hang your necklaces, adding more tacks to hold heftier pieces of jewelry. You can use the same system—and smaller tacks—to hold your earrings, though we have more ideas for those later.


Plate Smaller Pieces

With your necklaces hanging safely above, you can now focus on the smaller, more delicate pieces in your jewelry collection: rings, stud earrings, and thin bracelets. You can't hang them, and you don't want to throw them in a grab-bag of jewelry either, so what to do?
Storage of these items can become part of your decor when you use small plates and tiny bowls. You can make this a DIY project by heading to a thrift shop to find tea or bread plates with fun designs, or paint a few pieces of your own. Place your smallest pieces inside or on top of your bowls or dishes and—voila!—now you can easily find your tiniest items.



Protect Pricier Items

Now, you might be wondering what to do with the more unique pieces in your collection. You don't want to store your family heirlooms next to costume jewelry; you want them to feel a bit more safe and secure.
The best way to store antique jewelry and other high-end pieces is to place them inside a fabric-lined box with a lid. These storage boxes don't just look pretty but also serve a purpose: they prevent your jewelry from being scratched or damaged by other metal pieces. You may feel the urge to place each piece into a plastic bag to separate them, but this is not a tactic I'd suggest, as plastic bags can gather moisture and damage jewelry over time.


Dangle Your Earrings

You've got your necklaces on a hook, but you can't quite do the same with a pair of earrings. You want them to face forward, not to the side like they would on a hook-style organizer.
Instead, you can make your own earring organizer with materials such as mesh screen, ribbon, or even popsicle sticks. The trick is to make the openings or slats that hold the earrings small enough so that your jewelry stays put while still comfortably fitting. The result often looks like a cute piece of room décor, too, which is a win-win.


Stack Bracelets and Watches

Finally, you'll want somewhere sturdy to display any wrist candy that's left lying around. Any circular, stand-up object—an empty wine bottle, for example—can easily house your bracelets and watches. Simply wrap them around or slip them over the bottle's neck, stack them, and you're sorted. You can do the same with more creative items, too, like faux animal horns, for example.


Still struggling with storage options? If you're tired of storing jewelry that you have only worn once, Rocksbox might be the perfect solution for you.

Featuring brands like Kendra Scott, Slate, House of Harlow, and more, Rocksbox will send you three pieces of jewelry hand-selected by its team of stylists and based on your preferences.
You can keep them for weeks or just a day, for the low rate of $21/month. With Rocksbox, I never get tired of wearing the same pieces, and I don't worry about spending on statement jewelry I am only going to wear once.
Ready to gain access to the ultimate jewelry collection? Get your first month free with the following code: Sheritajaniellexoxo.
Share your best and most creative ways for organizing all of your jewelry below!