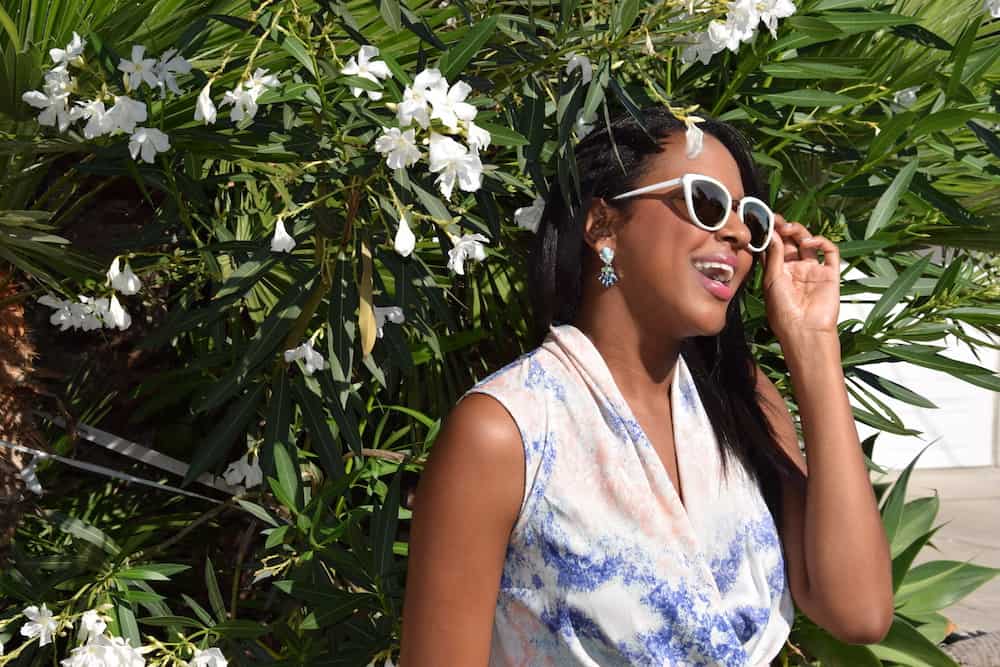 No one wants to walk around looking like a sweaty mess. As much as there is to love about summer, the harsh sun and high temperatures can wreck your skin. Protecting your skin from the summer heat isn't as simple as merely applying sunblock, but you don't have to spend your days dodging the sun to keep your skin looking its best. Today I've got five simple summer skin care hacks to keep your complexion looking fresh all season long.
Clean Your Brushes
It is so important to keep your makeup brushes clean, not just during the summer months, but year round. If you are using the same foundation and powder brushes every morning and throughout the day, you are probably depositing bacteria on your face at an alarming rate. The old makeup that collects on your makeup brushes can combine with the perspiration on your face to cause acne, skin irritations, and clogged pores. Clean your dirty makeup brushes at least once a week to remove the bacteria build up and here's how.
Oil Control Primer
The heat and humidity can cause even the driest skin to look a bit shiny. If you have oily skin or just want to keep the shine at bay, consider an oil control primer this summer. Apply primer before your makeup to minimize your pores, which will help your makeup to go on smoother and stay in place throughout the day. Oil control primer will also eliminate excess oil and help your makeup last in the summer heat.


Blot, Blot, Blot
If you don't use blotting papers, this summer is a great time to start. These little pieces of paper help absorb breakout-causing facial moisture (aka: sweat) without disturbing your makeup. If you think a tissue can do the same job, think again! Tissues can remove more than just oil, leaving white fuzz on your face in the process!


Reapply Sunscreen
Most of us are great about applying sunscreen or using a moisturizer with an SPF in the morning, but we tend to forget to reapply that sunscreen throughout the day. Sun protection will not last all day long. To keep your skin protected from the sun's harmful rays, you should reapply sunscreen every two hours. Once your makeup is on, the best way to reapply sunscreen is with a spray-on version. Sunscreen won't make your skin look instantly fresh, but it will help in the long run.


Get Misty
To keep your skin hydrated during the day, use a face mist. More than just water in a can, face mists have a number of benefits depending on your skin type. From sealing in moisture to controlling oil to refreshing your makeup, there is a face mist for everything. I love those that have rose water and aloe, which soothes and can help with acne.


If you take care of your skin, it will show. Want to give your skin a bit of a break this summer? Think about a lighter makeup routine. Skip the heavy foundation and just conceal and cover up. You'll save yourself a little time in the morning and won't have to worry about reapplying your makeup as often.
Stay fabulous,