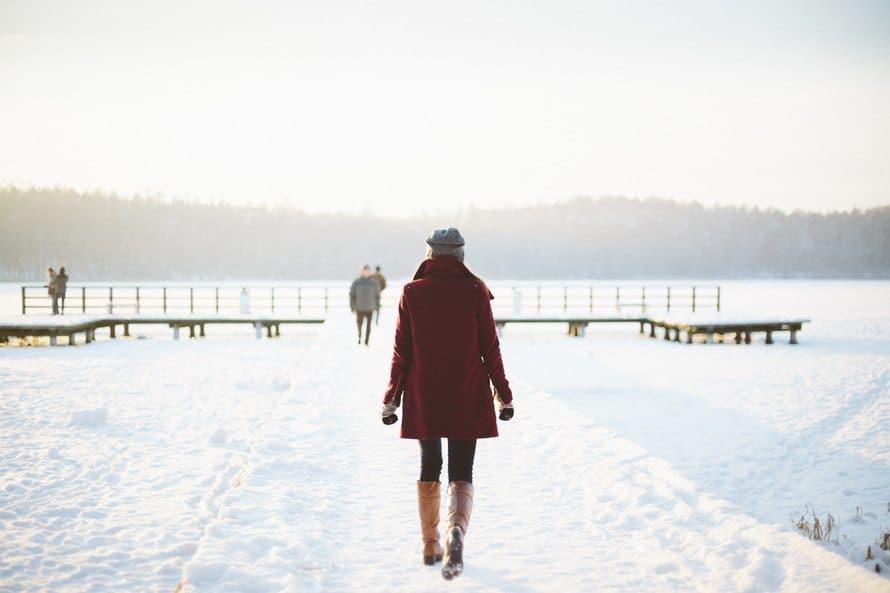 The most fashionable season of them all sneaked up on us so it's time to start thinking about pulling out winter clothes and filling the gaps in your wardrobe. It's that magical time of the year when statement coats, cozy sweaters, and fabulous boots take over so you better be sure you have everything you need. Here are some of the essential pieces every fashion lover has to have in their wardrobe for the upcoming winter.   

Timeless Leather
Yes, you guessed it – it's the leather jacket. Every fashionista needs one since they make the perfect choice for early December or warm winter days. Black leather jacket is a must, but, for the last few seasons, we've witnessed a new trend arising – leather jackets in various shades. Pastel ones are still a big hit, but you can never go wrong with brown, red, or even white variant. You know what's the best thing about it? It's adjustable to any style – from punk rock to ladylike – it really is that versatile.
Throwback to The Turtleneck
Turtlenecks never really go out of style, but this season they're going to be a huge hit. And why wouldn't they – they're cozy, they keep you warm, and they're very fashionable. Every time you wear it, you might feel like a fashion editor strolling down the streets during the fashion week, especially if you pair it with cigarette trousers and oxford flats. Besides, you don't have to put away your sleeveless dress just yet – wear it over a turtleneck and reuse your summer wardrobe. Long vests, skinny jeans, and statement coats – they all make a perfect match with turtlenecks so make sure you got one in your closet.
Wearable Blankets

Standard scarves and sashes are great, but when the winter hits hard, you'll want a warm, blanket-like scarf to wrap in. Don't worry if it seems too big, because big scarf means more coziness. Chunky knits are a big trend for the upcoming season and the best thing about it is that you can even make your own. Grab some high-quality yarn, knitting needles, and get to work. Not only that you'll save money and look very trendy, you'll also relax for an afternoon or two since knitting is a very calming activity. Besides, why stop with a scarf? Make yourself a poncho or a hat and get ready for lower temperatures.
Guardian of the Head

While we're at the knits, it's essential to mention the great protector of our heads – their majesty, a hat. Nice headwear is not just a question of fashion but also about staying warm and healthy. Most of the fashionistas agree – fedoras are back in the game. Opt for the ones made of wool or felt and you don't have to worry about your ears being cold. Did you know that a word fedora comes from a Greek word theodoros meaning "the gift of God"? Although they've been considered masculine hats for a long time, they can look quite feminine and upgrade any outfit.
Against Cold Feet
It's not a coincidence our grandmothers used to make us get our socks on. Because indeed – if you want to stay warm, wrap your feet in cozy socks and high-quality shoes. Ankle boots make an excellent yet trendy choice for the winter season, especially those with fur and similar materials on the inside. You can pair them with basically anything and they make a perfect choice for day-to-night outfits. The same goes for over-the-knee boots, another trend of the season. Wear them to work, on a night out, or for a simple winter day stroll – you simply cannot go wrong.
These are the basics of any fashionable woman's winter wardrobe. Update your wardrobe, adjust those trendy essentials to your style and you'll look very fashionable all winter long.