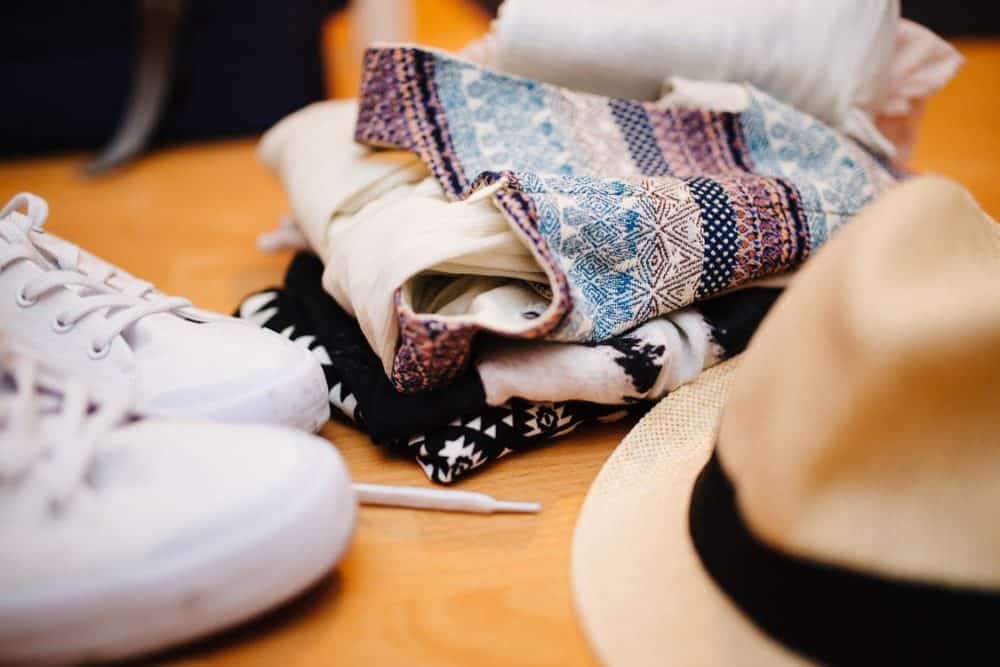 Our wardrobes are jam-packed. The average closet holds 100 items, 22 of which are never worn, and the average woman owns more than $1000 worth of underused (worn only once) or unworn (tags still attached) clothing items. Whether you want to move a few things to make room for purchases for the new season or earn some quick holiday cash, look inside your wardrobe and consider selling your clothes online.
Before you start, consider three things. First, what do you want to achieve? Be clear with yourself about how much money you need to make. This understanding will keep you focused, and if necessary, ruthless when tackling your wardrobe. Second, the sales won't happen overnight. Expect at least a two-month turnaround. Third, only sell what you can see yourself without; selling and then regretting is a horrible experience. Here are my 10 straightforward and easy-to-follow tips for selling your clothes online.
1. Focus on one section of your wardrobe at a time.
Trying to tackle your whole wardrobe at once can be stressful, so initially focus on one area at a time: summer/winter, work/play, bags/shoes. This process creates some order and helps to not leave you feeling overwhelmed.
2. Give yourself time.
I've sorted through one section of a client's wardrobe in three hours, but this includes re-styling the clothes as well. Set a stopwatch for 30-minute intervals and see how many items you can sort in the time allotted. Understand that this process may take more than just a weekend.
3. Be prepared.
Lay out clothing bags on the bed and label them: "ALTERATIONS," "SELLING," "CHARITY." You may come across a designer gem of a dress, but the hem has dropped—put this in the "alterations" pile. A small outlay to fix the hem is worth it in the long run if it means selling your dress for a nice sum.
4. Be honest with yourself.
Those items we don't wear anymore but can't bear to part with, need to be considered. You can't wear memories. If you are holding onto a dress because you had a particularly good night out wearing it, find photos of that night out instead and sell the dress.
How much have you used and worn your clothes? If an item still has the tag on, this shows you didn't love it enough to cut it off and wear it. Items with tags on sell well; on eBay, they are described as BNWT (Brand New With Tags) which gives you license to price them higher than a second-hand item (no tags and which you have worn).
5. Keep in tune with the seasons when you clear out.


Coats and knits sell great on eBay from November through to February. Summer listings start to creep in around March. Don't forget festival season as well: headbands, jean shorts, crop tops—all essential festival wear.
6. Which labels do you own?
Mid- to top-end high street labels like Zara, J. Crew, and Reiss sell well on eBay, as does suiting and plus-sized clothes. During the three years I have been running The Wardrobe Angel I have found that jeans don't sell well; however, blouses, tops, jumpers, and coats do. Any vintage clothing should be taken to a specialist vintage dealer.
7. Designer labels less than two years old sell well.


Sites such as Vestiaire Collective offer a haven for second-hand designer clothes. That said, classics will always sell: Chanel bags and jackets and Louis Vuitton bags, for instance. Call a local resell shop to ask which designer labels they stock and what their turnover stock is. You want to move your clothes as quickly as possible, so you need to make some decisions. Would you prefer to sell on a designer clothing website (may sell immediately or not at all), at a resell shop (could sell in six weeks), or on eBay (could sell in a week)? All have pros and cons.
8. Always check a similar item on eBay before you list your item.
This check will give you an idea of how much you can expect in return. Don't forget the charges! eBay and PayPal both charge you for using their sites as do brick and mortar and online resell shops. As a rule of thumb, you will receive 50% of the total sale price.
9. Take clear photos and list with precise descriptions.

Buyers want to be sure they are buying something they will like and that will fit. Take clear, well-lit photos of your items so there are no surprises after purchase. If possible, find the original image from the store you bought the item from, take a photo of yourself in the article, and one of the item alone. Be sure to include a description of the item for the buyer as well.
10. All clothes should be clean and in sellable condition.
Clothes should have no holes, stains, or alterations. They should be ironed, crease-free, and on a hanger. Designer bags sell better with their dust bag, so dig that out and press it. Place the clothes for the vintage dealer and the designer clothes for the dress agency on wooden hangers and package them in a garment bag. Present your clothes like presents.
Follow these easy tips, and you could put some extra cash in your pocket this season by selling your clothes online—just in time for the holidays!
For more help on selling your clothes, contact Stephanie Roper at The Wardrobe Angel and be sure to check out her Ebay page for some great finds!
Guest Post by Wardrobe Specialist, Stephanie Roper – The Wardrobe Angel
Pin Me