When I think of tie-dye, a kid's art project generally comes to mind. However, this season tie-dye is majorly trending, and these styles look far from child-created. Wondering how to sport this trend while still looking upscale and chic? Here are three style-worthy ways to wear tie-dye this summer that you need to try.
Stylish Dress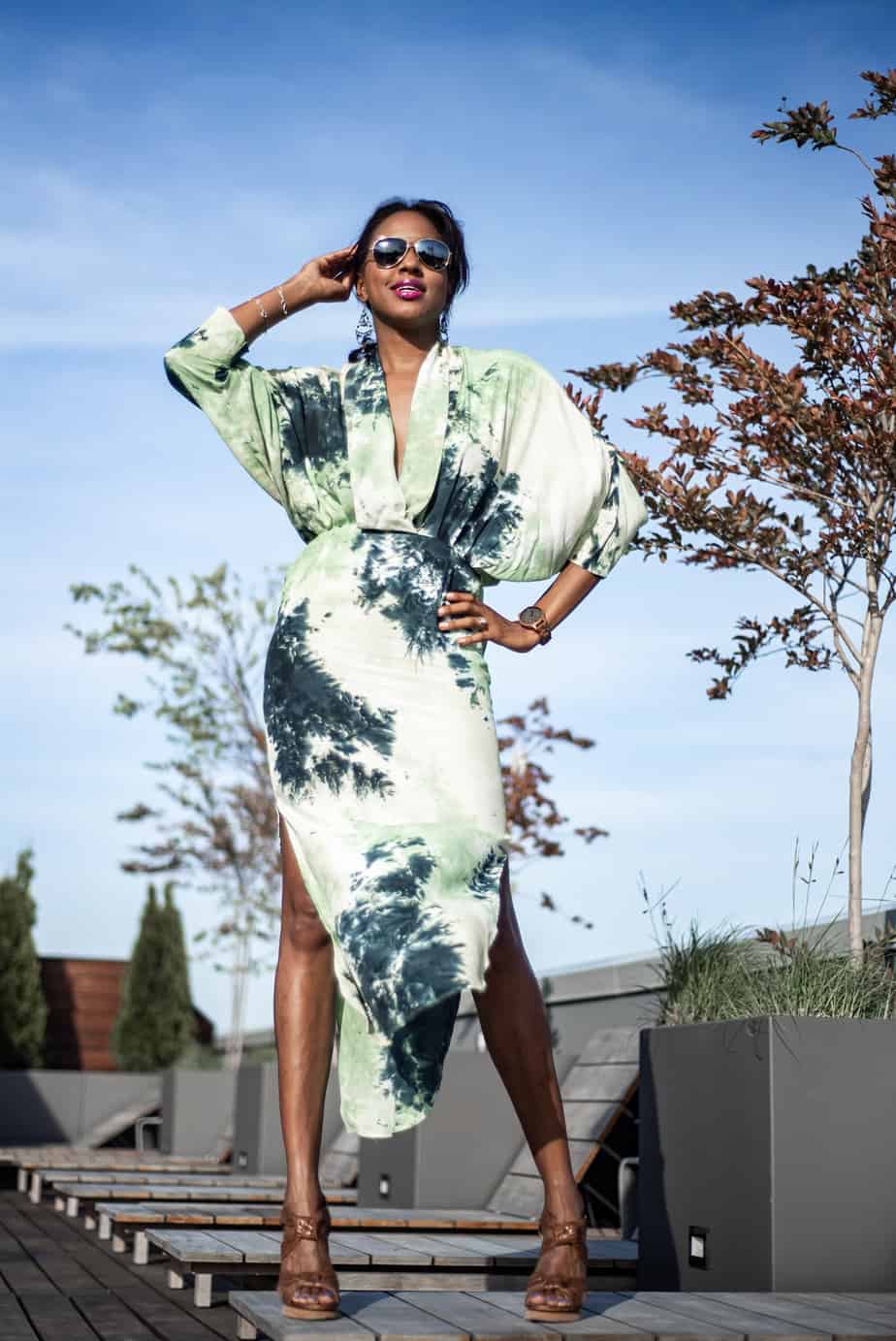 Nowadays, tie-dye pieces look more like works of art than the simple rainbow designs I used to wear as a child. Dresses with over-exaggerated sleeve details give room for these fun prints to shine. For a more upscale look, stick to designs that feature only a few colors as opposed to the full Crayola box and look for modern cuts that accent this bold print.
Cool Jumper





I have always been a fan of a great romper or jumpsuit, especially for summer. I typically go for solids instead of patterns; however, I love the sophistication that this Adelyn Rae jumpsuit offers. The rich jewel tones make it the perfect tie-dye outfit for any summer outing. To dress up your jumpsuit look this season, pair with heels or a jeweled sandal.
Sexy Top




If you don't want the full, head-to-toe tie-dye look, consider sporting the trend as a top. For a more chic option, leave the traditional tee-shirt or sweatshirt at home and opt for more feminine fabrics like silk or rayon. Pair your outfit with some white jeans and a cute pair of sandals, and you'll be set!
Subtle tie-dye prints are certainly trending, but I assure you that you will be bringing out these looks season after season. I've had this top for many years, and it is always a stunner each summer no matter what's in style. So, whether you are at home or out and about, have some fun with tie-dye this summer!
Stay fabulous,