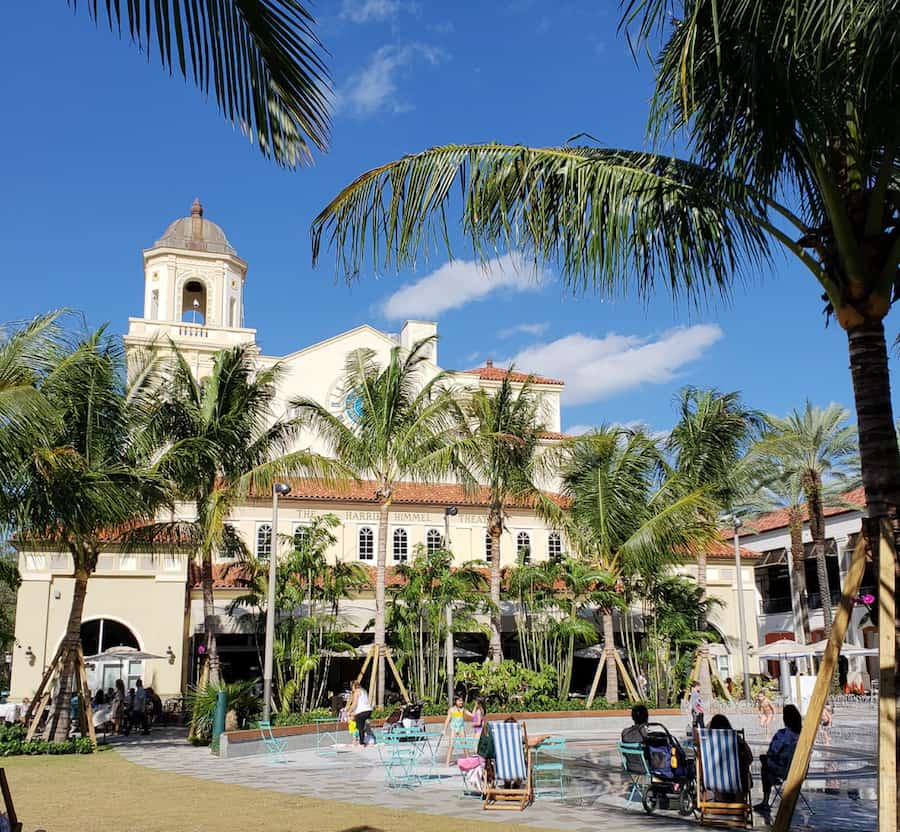 No matter where I travel, dining out always tops my list, and the restaurants in West Palm Beach do not disappoint. Based on all the delicious recipes I've shared on this blog, I think it's safe to say you can trust my food recommendations. Since my mother moved to this vacation destination almost five years ago, I've spent a fair amount of time retreating to West Palm Beach for an escape from the hectic life of NYC, and in that time I've become well acquainted with its culinary scene.
After relaxing poolside with a refreshing cocktail, nothing makes me happier than knowing a reservation to a delicious dining spot awaits. Now that I call Southern Florida my home away from home, I've put together a list of my top five restaurants you must try when you are visiting West Palm Beach.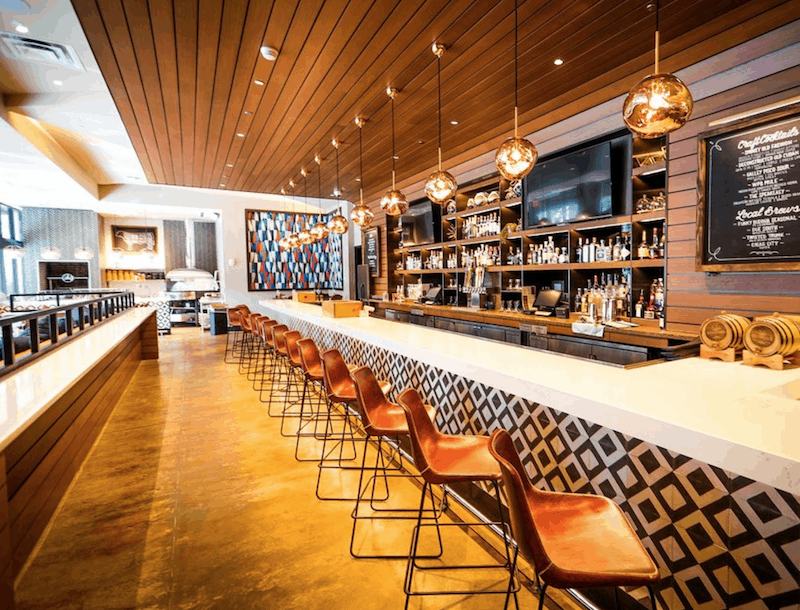 Nestled right across from Rosemary Square (aka: City Place), the newly opened Hilton boasts gorgeous modern interiors, a stylish pool area, and its chic restaurant, Galley. Featuring creative cocktails and a wide selection of my favorite spirits and wine, the lively bar is only one reason to visit this restaurant. Whether you dine indoors while live music serenades you on Friday nights or outdoors by the cozy fire pit, you will undoubtedly enjoy the ambiance. Galley serves fresh seafood options, hearty salads, and delicious pizzas straight from its fire oven. Stop by and tell the manager, Craig, that I sent you!
Galley, 600 Okeechobee Blvd., West Palm Beach, FL 33401 | (561) 231-6100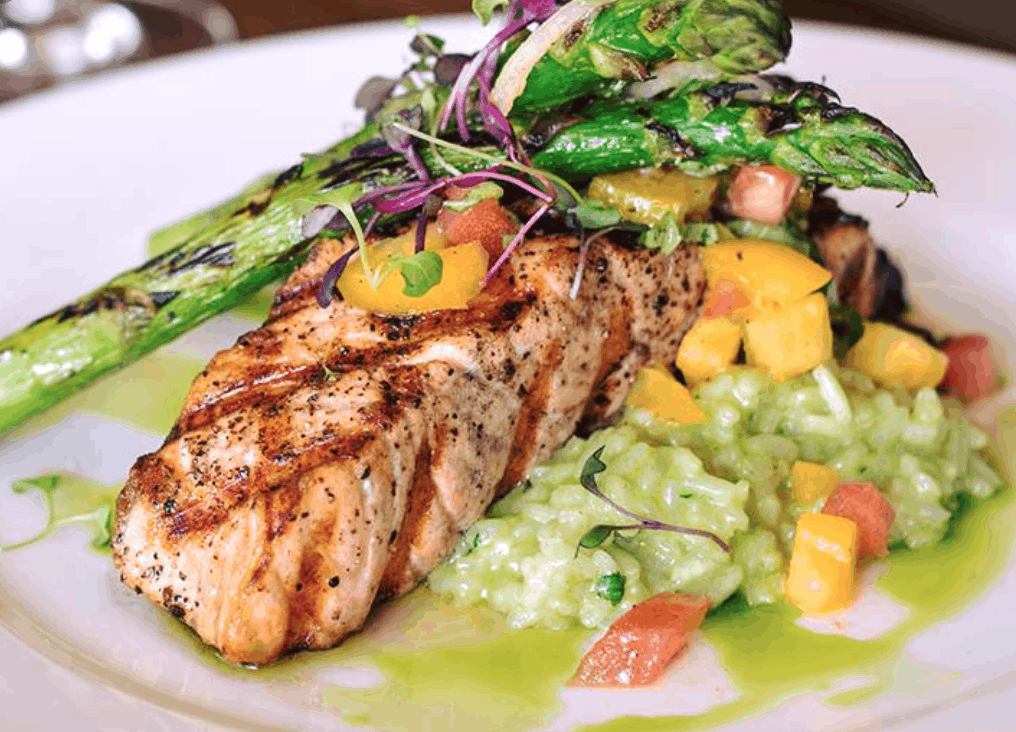 Call the girls and get ready for one of the best Happy Hours in West Palm Beach. Located right in the heart of Rosemary Square, City Cellar offers half-off appetizers and drinks at the bar from 4:00 to 7:00 P.M. every day. My mom and I dined there recently, as it's one of her favorite go-tos, and enjoyed a delicious brunch featuring their breakfast pizza! If you are looking for a spot to take a break from shopping and enjoying the sites, the elevated Italian dishes and American favorites make City Cellar the perfect spot for brunch, lunch, or dinner.
City Cellar Wine Bar & Grill, 700 S. Rosemary Ave., West Palm Beach, FL 33401 | (561) 366-0071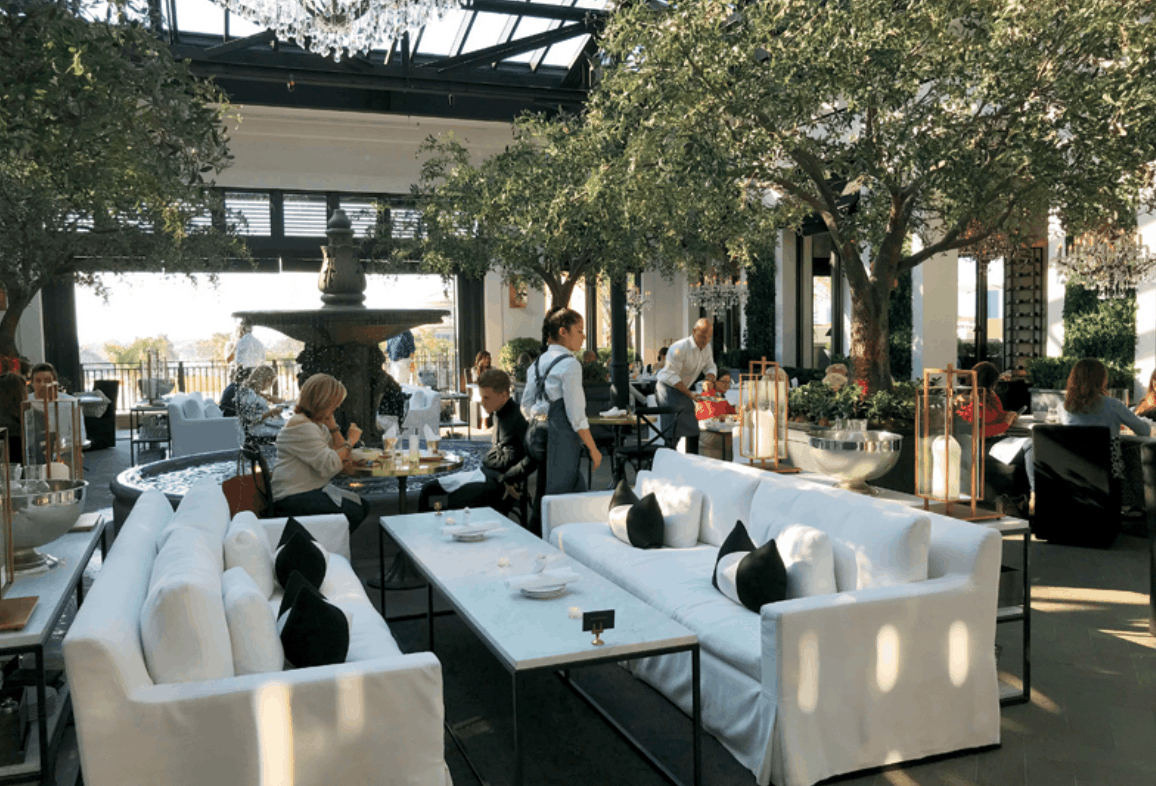 If you're looking for elegance straight out of a Hollywood film, check out RH Rooftop Restaurant. Stroll around the gorgeous Restoration Hardware showroom and look for some interior design inspiration and then head up to their rooftop and enjoy a delicious brunch or dinner in an equally beautiful restaurant. Beyond the impeccably decorated space is an elegantly designed menu to satisfy your appetite for something tasty. Serving my mom's favorite burger, this restaurant is a treat for any special meal in WPB.
RH Rooftop Restaurant, 560 Okeechobee Blvd., West Palm Beach, FL 33401 | (561) 804-6826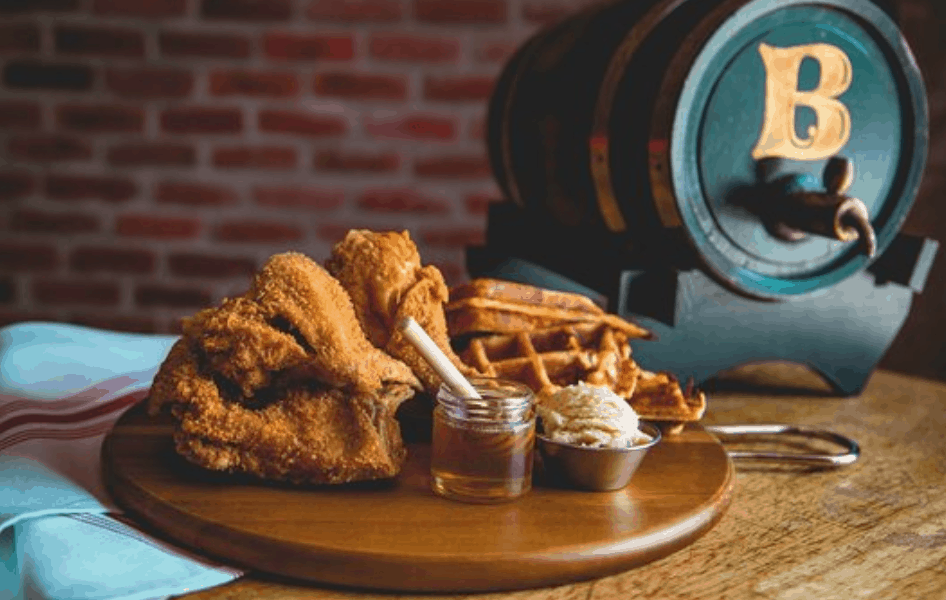 The liveliest area of West Palm Beach is Clematis St., where you'll find the fun bar and delicious restaurant Batch. Full disclosure: I have dined here only once, but the food was so good that I couldn't omit this venue from my list. This casual, Southern-style restaurant has an impressive menu for dinner as well as a great bar if you're looking to grab a cocktail before your meal. I will definitely be trying their bottomless brunch, which comes complete with the quintessential chicken and waffles, next time I am in town.
Batch New Southern Kitchen & Tap, 223 Clematis St., West Palm Beach, FL 33401 | (561) 708-0000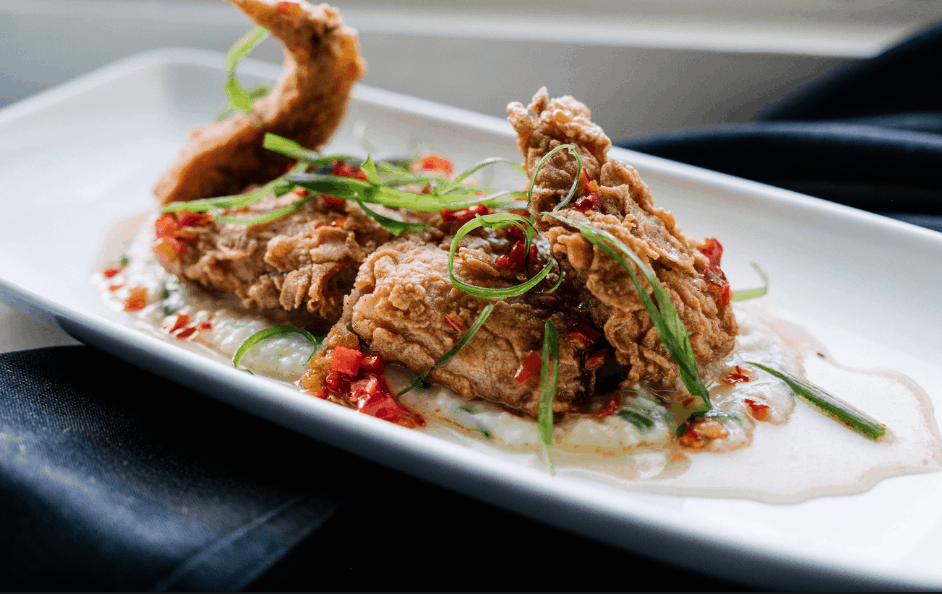 Technically, this restaurant is in Palm Beach, not West Palm, but it is so good, I had to include it on my list. In fact, Buccan is, hands down, one of my favorite restaurants in any city! Its upscale and stylish dining experience always leaves me wishing I had a bigger stomach. Its inventive American cuisine features a collection of small plates and bites that are truly remarkable. I never order the same thing twice, as I am trying to work my way through the menu so I won't miss a single delectable dish. Nothing is what it seems at Buccan, and all the flavors are elevated to the next level. Be sure to make a reservation, as this gem books up quickly.
Buccan, 350 S. County Rd., Palm Beach, FL 33480 | (561) 833-3450
What are your favorite restaurants in West Palm Beach? I would love to check them out the next time I am in town!
Stay fabulous,