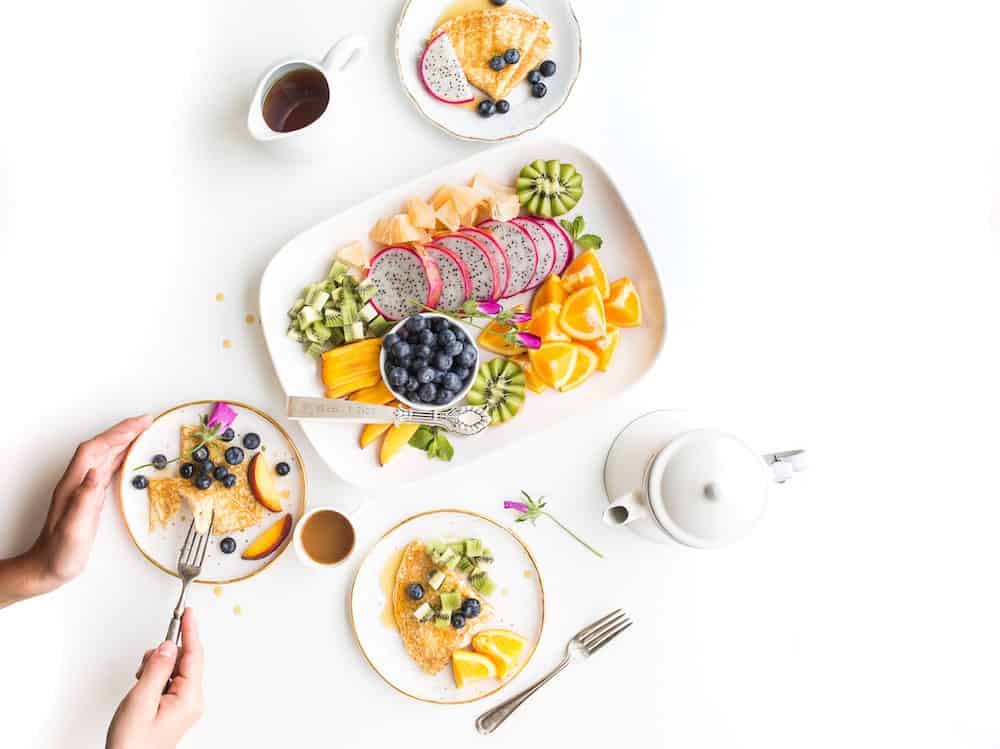 The food that we eat certainly affects the condition of our skin. What if I told you that you can eat your way to clear skin and a healthy complexion? Of course, you cannot deprive yourself of all your favorite meals, but you need to be aware of the fact that food has a real impact on your skin. Possessing clean and glowing skin is the dream of many women.
In the search for the best cosmetic products, we are ready to experiment and follow the latest skin clearing systems that are offered on the market. However, at the end of the day, expensive makeup and cosmetic products do not have all the answers. By sticking to the right diet, you can help make your skin look fantastic and revived in an easy and cost-effective way. Try these five foods to make your skin appear glowing and sparkling.
Oysters
It may sound weird, but oysters have a great impact on the skin. Oysters are a rich source of zinc which is a known treatment for acne, aging skin and it helps to heal wounds quickly. Because of the zinc content, oysters contribute to the renewal and repair of the skin cells. Even if you are not a fan of oysters, you can try to include them in your menu by frying them for an oyster po-boy or add them to your stuffing. The zinc in the oysters will also contribute to the outstanding look of your hair, nails, and eyes.
Tomatoes

Tomatoes tend to be one of the greatest sources of an antioxidant named lycopene. Thanks to its anti-aging properties, lycopene has an amazing effect on your skin by making it soft and glowing. These delicious red vegetables also contain vitamin E, which is a healing agent for the skin. Keep in mind that one of the best ways to absorb the nutrients in tomatoes is when they are cooked – so get that pasta sauce simmering!
Walnuts

You are probably well acquainted with some of the benefits of eating walnuts. However, you can hardly imagine their significant influence on the skin. They are packed with omega-3 fatty acids, vitamin E, as well as B complex. These nutrients can help prevent aging, reduce dark circles and delay wrinkles. Walnuts will even make your hair healthier and your bones stronger.
Kiwi

This unusual and delicious fruit is rich in vitamin C as well as antioxidants. The regular intake of kiwi is an excellent natural prevention of wrinkles, and it will also keep your skin firm and glowing. If you are not a huge fan of this furry fruit, try combining it in your fruit salad or even making it an ingredient in your smoothies!
Sweet Potatoes

Don't just wait until Thanksgiving to enjoy these vitamin-packed vegetables. Sweet potatoes are a great source of zinc and vitamins A, B, C, K and E and beta-carotene, considered an excellent source of natural, health-promoting compounds. Known to reduce the risk of several chronic diseases, it will also help combat dry rough skin and protect against damaging UV rays. So go ahead, cook them smashed or roasted, they won't lose their magical properties.
Extra tip:
Apart from being about to eat your way to clear skin, you also need to cleanse every night and use a daily moisturizer with SPF. The products that you choose should depend on your skin type, and be sure to read the label to avoid harsh chemicals if you have sensitive skin.
The article is written by Edna Thomson from ManAndVanMates W6 and Sherita Rankins

How do you Eat Your Way to Clear Skin? Share you tips and tricks below.