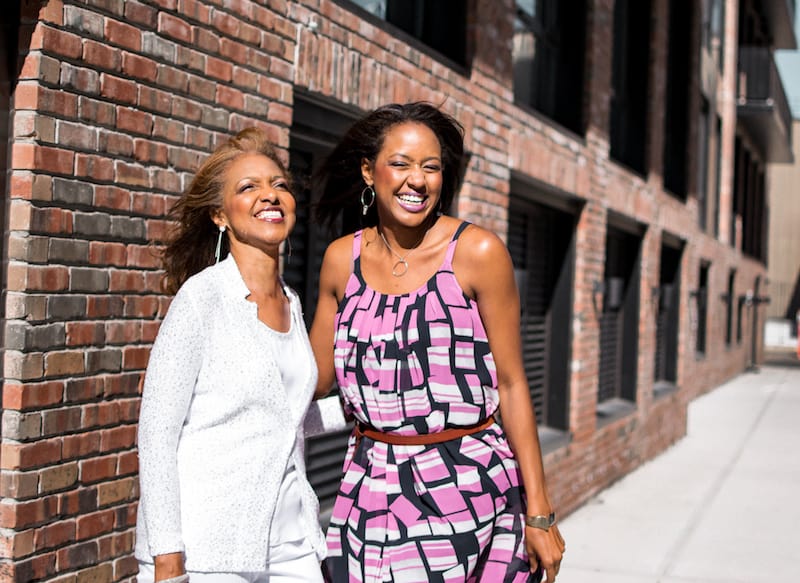 It's time to celebrate the woman who has likely sacrificed more for you than you'll ever know. Don't get her something ordinary; your mom deserves something exceptional! This guide is chock full of fabulous Mother's Day gift ideas that will save you time and stress of hunting for the perfect present—and if your mom is anything like mine, she will love them all.
Fabulous Mother's Day Gift Ideas
For Her Kitchen
I'm sure I am not the only one who feels like my kitchen could use a refresh after all the time I've spent in it this past year! Surprise your mom with some kitchen items that will keep her happy and healthy, such as a new juicer. Confession: I had a love/hate relationship with my juicer until I discovered this handy tip that allows me to enjoy delicious juice with easy cleanup: Put a plastic bag as a liner in the discard container for less mess, then rinse after using, and put everything in the dishwasher.
Air Fryers are all the rage, and they should be. They make frying super easy and less messy, and they seriously cut your fat consumption. This cute, pink two-quart Air Fryer is perfect for mom and small enough to sit on the counter.
Add another pop of color to your mom's kitchen with this colorful knife set from Cuisinart. The blade guard allows her to easily and safely store them in a drawer, or you can install a magnetic strip on the side of a cabinet or wall for easy storage.
For Her Face
Mother's Day used to be a great time to take my mom to the spa for a facial or a massage, but with COVID still restricting normal life, a trip to the spa may not be the best idea. This doesn't mean you can't give her a gift to keep her skin looking youthful and glowing. Dr. Zenovia has a full line of anti-aging products that my mom and I swear by. Ingredients like Vitamin C, Retinol, and peptides are just what the doctor ordered and what any mom will love!
After a year of hunkering down, we are all ready to put on some makeup and make an appearance at restaurants, shopping malls, and outdoor get-togethers. This makeup brush set from BH cosmetics will give mom the tools to apply her makeup perfectly, so she can be sure to dazzle those in her company when she's out and about.
A silk pillowcase is something many moms don't buy for themselves, making it the perfect gift. I swear by mine as a tool to help reduce wrinkles and keep my hair in place while I sleep. A word of warning, however: once you start using a silk pillowcase, it will become a necessity. Snag one as the perfect combination of luxury and functionality for moms!
For Her Body
Fragrances and bath products are always great options for Mother's Day gifts. This perfume set from Bvlgari includes five different scents in one beautiful gift set, and the bottles will make a chic addition to her dresser or bathroom counter.
If you aren't familiar with Kopari, you should be. Their coconut oil-based products are vegan and sulfate- and cruelty-free; plus, they keep your skin super moisturized, healthy, and youthful—a winning combo for mom.
For Her Closet
After a year of sweatpants, it's time for some new clothes for mom. She deserves to look chic and refreshed this spring, and you can help her with some cute additions to her wardrobe. This newly designed Coach bag can comfortably fit on her shoulders to hold everything she needs as she steps out into summer.
Farm Rio makes such interesting prints for summer, and this dress is no exception. The cut is flattering for most figures, and if it's too low-cut for mom's style, she can always wear a tank underneath.
Tell mom it's pedicure time! These cute Tory Burch sandals are so versatile they'll work with sundresses, jeans, or her favorite pair of casual pants.
For Her Appetite
If you and your mom want to spend the day together but aren't comfortable with going out to brunch, consider taking a cooking class at home together. Cuiline will ship you everything you need to make a delicious Mother's Day feast, all taught by a world-class chef. We did this for Valentine's Day, and the entire experience was fantastic. Plus, if mom is a total foodie, you can get her a gift certificate to enjoy at the art of cooking at another time.

For Her Love
Nothing says "I love you" like a beautiful bouquet of flowers. My go-to flower delivery service is always Bouqs. Because they ship straight from the growers, you always get exactly what is pictured and their flowers are guaranteed to be fresh. I sent my mom a large bouquet last year, and she needed three vases, the arrangement was so spectacular.
Shop Mother's Day Flowers Now!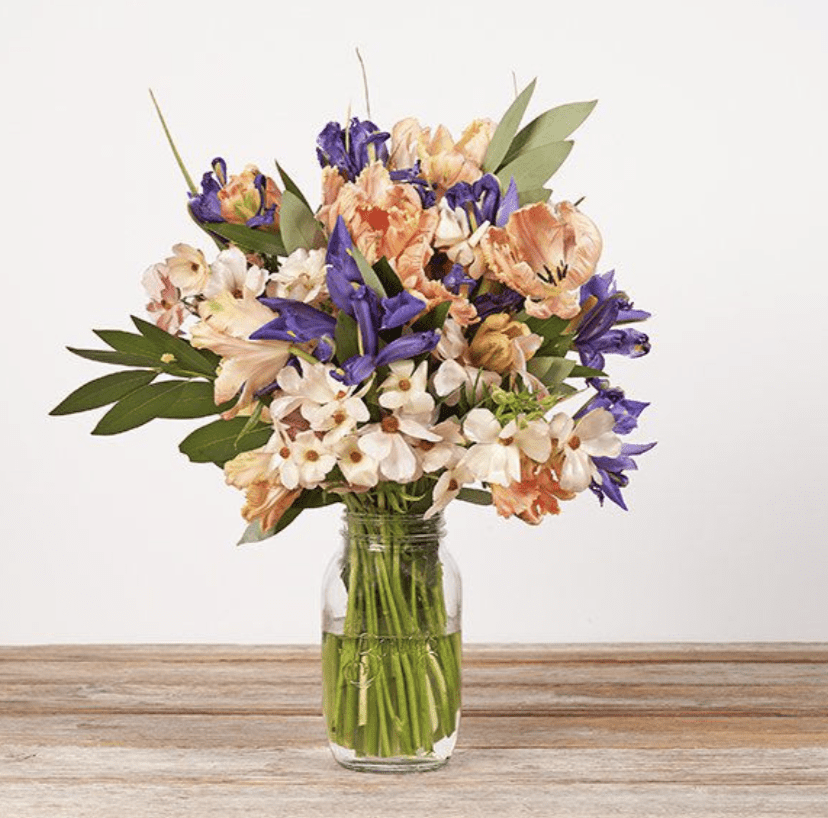 I hope these Mother's Day gift ideas will help you choose a present as wonderful as the mom you're shopping for. Happy Mother's Day!
Stay fabulous,