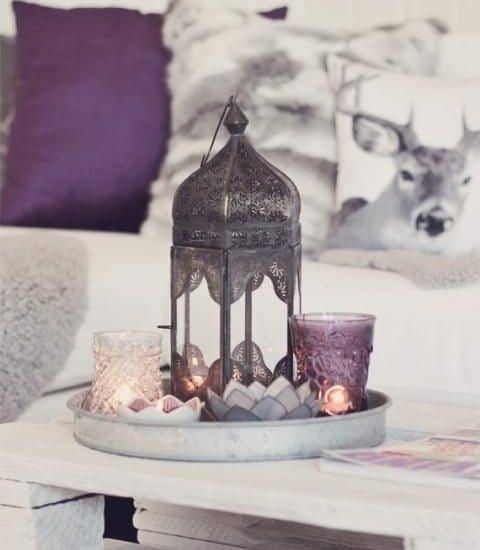 After a great trip to another country filled with exciting adventures and learning about a new culture, you probably want a way to remember the experience. Of course, you could make a scrapbook or print out a few photos for your home. But why not incorporate the global style from your trip into your everyday style?
Purchasing a few items while you're abroad can complement your wardrobe and add exotic elements to your home decor. Plus, it allows you to surround yourself with memories from your trip. What better way to remember a once-in-a-lifetime experience? Here are a few examples of items to purchase on your trip so you can update your look and home with the global style you desire.
Global Style Pieces
Headpieces


Many cultures embrace unique headpieces. For example, berets are popular in Europe, flower headbands are worn in Central America, and vibrant headscarves are worn in many countries. While these don't traditionally fit into American dress, bringing back a statement piece to add to your wardrobe can spice up your look and add global influences to your dress. Who knows? You might just start the next trend in American style!
Bags and Purses

The variety of bags, purses, and satchels that you can find in any country is astounding. Choosing a new bag from a different country is a great way to showcase influences from another country once you return home. Select a color and design that complement both your existing wardrobe and personality. If you travel a lot, you might even consider collecting a new bag from every country or city that you explore!
Global Home Decor
Artwork and Crafts

Another idea? Choose a piece of art handcrafted by a local to later display in your home. Not only will it tell a story about your adventures, it will also remind you of the country you visited. Whether it's a painting, sculpture, pottery piece, or any other type of artwork or craft, get ready for a lot of compliments from guests eager to inquire about your travel experience.
Small Items to Turn Into DIYs

If you're a crafter, consider bringing home small items that you can repurpose into something new. This allows you to take something from another country and turn it into something functional that you created, blending two cultures together in a single piece. Look for pieces of fabric, small tiles, or shells that you can transform into something completely your own. This will be an extra special addition to your home.
Moroccan Rugs
Moroccan rugs are well-known pieces of home decor. Purchasing one of these gorgeous statement pieces abroad and then adding it to your home is a beautiful way to showcase your travels. Did you know that each Moroccan rug tells a story? The colors, symbols, and images all mean something different and are used in the rugs to tell a unique tale. I can't think of a more meaningful way to remember your adventures abroad.
Free Souvenirs
If you're traveling on a budget and don't have a lot of extra cash, get creative and look for free ways to bring your travel influences home with you. Grab some seashells or sand from a local beach, take some flowers and dry them, or find a local shop where you can find hidden treasures that don't cost a fortune. These will still allow you to remember your visit and showcase items from your travels in your home while helping you to save money for future adventures.
Furniture Accent Pieces
For travelers with a larger budget, consider a piece of furniture from your travels if you're looking for a stand-out addition to your home. A new chair or table from a foreign country will instantly give your house a global feel. Plus, it's an amazing conversation piece! Just imagine asking your guests, "Did you know that the chair you're sitting on came from Africa?" You'll have the most talked-about house on the block!

Whatever your style, you can always find something from your travels to complement your home or your wardrobe. There's no better way to showcase your adventures than by adding reminders of them into your everyday life. Plus, bringing home sentimental items will inspire you to keep traveling so you can add even more to your unique collection!
Shop Global Home Decor Inspirations


Stay fabulous,