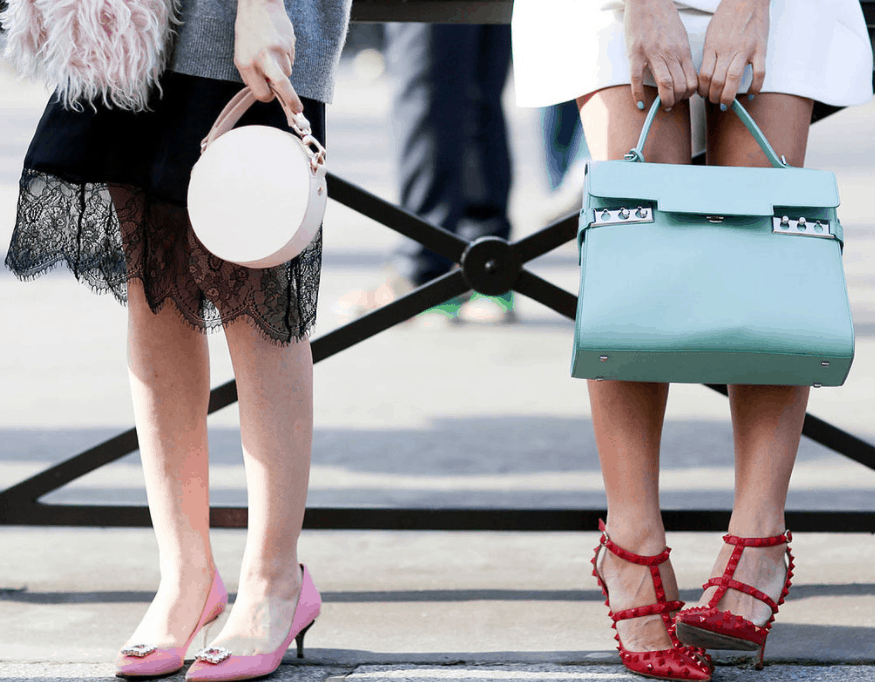 Pull out your sundresses, sandals, and sunglasses, because spring is finally here! After a winter that lingered, I'm embracing the sunshine and warmer temperatures with open arms. That means it's time to store away all those reminders of cold weather, including that big, black handbag! Freshen up your wardrobe this season and shop for a spring handbag that brightens your outfit and your day. From warm colors to cool shapes, the options are endless for the perfect purse to carry from now until Labor Day.
Woven Magic

Move over, Sophia Petrillo—because you don't have to be a Golden Girl to carry this season's hottest bag. Last year the wooden handbag made its debut, and this year it's back with a vengeance. The infamous bamboo clutch is still trending, but this spring the woven bag is taking front stage. These beach-inspired styles can be seen in many forms, but the circle shape is the pick of the season, and I love it!
[show_shopthepost_widget id="3126144″]
Pretty Pastels

Pastels are always perfect for spring, and this year is no exception. A fun pop of color can turn a traditional bag into a stylish and chic accessory. Leave your comfort zone and don't be afraid to rock a yellow or light blue stunner. The trick is to pick a shade for your bag that's different from your outfit. The last thing you want is to be too matchy-matchy.
[show_shopthepost_widget id="3126149″]
Eye-Catching Shapes

If daring colors aren't your thing, show off one of this season's hottest trends by focusing on an interesting shape! Designers got creative this year and introduced many new, eye-catching shapes for handbags. These cool styles are the perfect way to add some contemporary flair to a classic look.
[show_shopthepost_widget id="3126152″]
Designer Splurge: Logo Bags

It used to be such a fashion faux pas to walk around advertising who you were wearing. Well, that rule has gone out the window! This spring, handbags might as well be walking billboards. From graffiti to logos, the bigger the name on the bag, the better. This trend is a pricey one and may not be here to stay, so take that into consideration before you decide to splurge!
[show_shopthepost_widget id="3126154″]
There are a lot of fun styles to choose from this season, and the hottest trend—the woven bag—is actually the most affordable of all of them! So go for it and treat yourself to a stylish handbag this spring. You deserve it!
Stay fabulous,


Pin Me