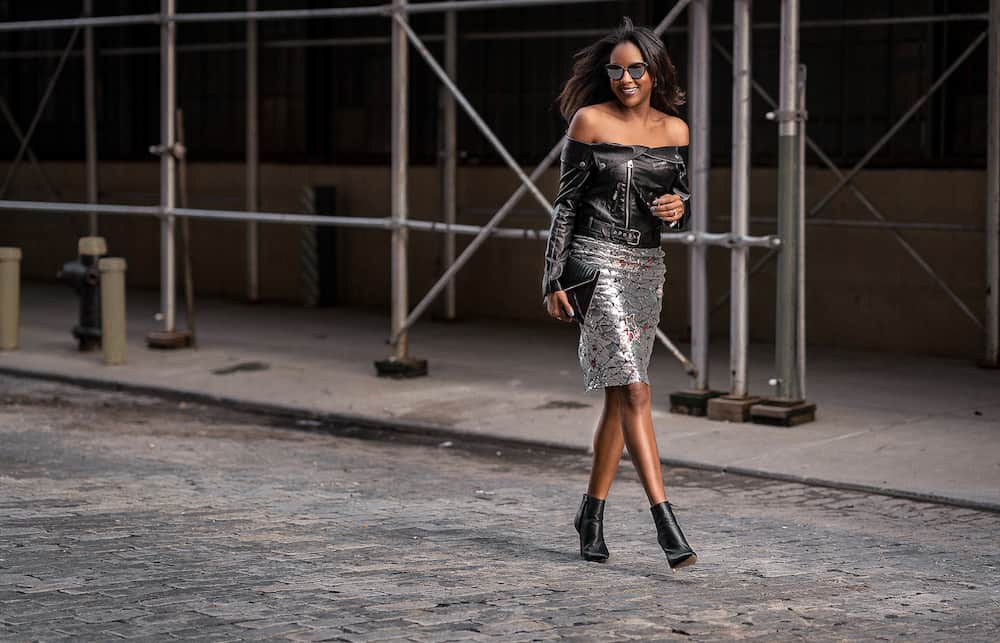 For years, I believed the notion that you need to spend a lot to look stylish. When I first moved to NYC, I'd see ultra-stylish women leaving high-end department stores like Saks and Berdorf's after an afternoon of shopping, knowing they'd spent thousands of dollars. I knew something fabulous must lurk in those coveted shopping bags, but unlike them, most of us live in the real world, and we don't have thousands of dollars to burn on fashion.
After many years and countless trips to Bloomingdales, I became a more savvy shopper and learned that expensive clothes don't equal style. The truth is, you don't need a lot of money to look like a high-end shopper. You just need to know how to shop, where to spend your money, and where to save. Keep reading for my tips and tricks that will keep you looking fabulous for less!
Know When to Splurge
Yes, designer clothes are fabulous, but if you are trying to save money, you have to know when to splurge and when to save. The fact is, some items are worth spending a little extra money on and others aren't. I am not one to buy high-end designer handbags like Gucci or Chanel, but I do shop more contemporary designers like DVF, Alice & Olivia, All Saints, etc. Generally, I spend a little more on clothes for work or items that I expect to wear season after season to be sure they last, but I don't spend extra on trendy seasonal pieces. Here is guide to help you decide: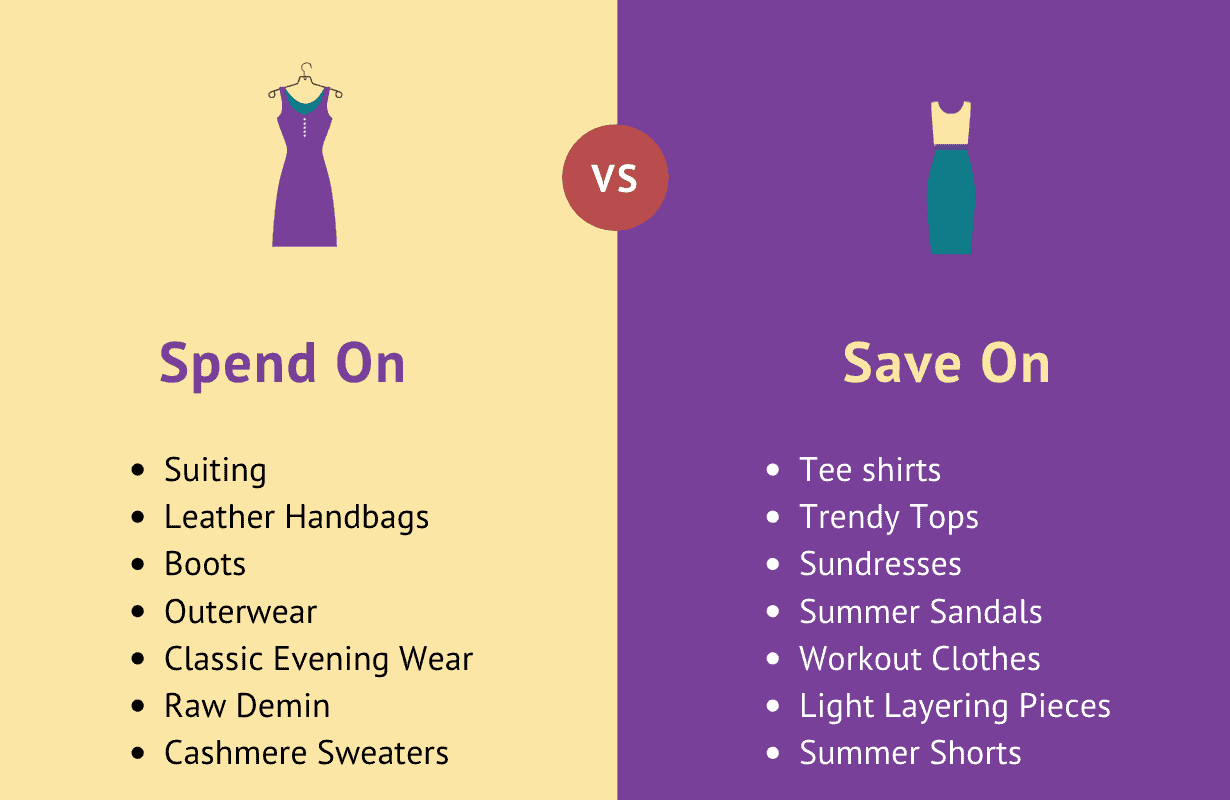 Shop Designer Outlets the Right Way
I value my time, so the idea of driving to an outlet mall and mindlessly sifting through the racks does not appeal to me. But I still want to buy quality clothes, so instead, I shop department store outlets online from the comfort of my home. Stores like Neiman's Last Call, Off 5th Saks, and Nordstrom Rack offer a wide selection of clothes and accessories at deep discounts. Right before my cruise I bought a few things and got two pairs of sandals originally priced at $89 and $120 respectively for $16 each. Most items on online designer outlet sites are priced 30–40% off, but you can also find discounts up to 80% off. You really can't beat that! Just remember to save time and get the best deals, filter by your size and style preferences, and sort prices from low to high.
A Seamstress Is Your Best Friend
Don't you hate it when you find a killer dress marked 60% off and you try it on only to discover it doesn't fit? Stop leaving those heavily marked down items in the store. The best-kept secret for looking amazing on a budget is to have the item tailored. A great seamstress can save you a lot of time shopping for something that fits perfectly. You'll save money because you can shop the sale rack and still spend less than you would have had you bought an item at regular price—and plus, it will fit you better too. I swear, tailoring makes any outfit look like it is off the runway when it's off the rack.
Accessories Are Your Best Friend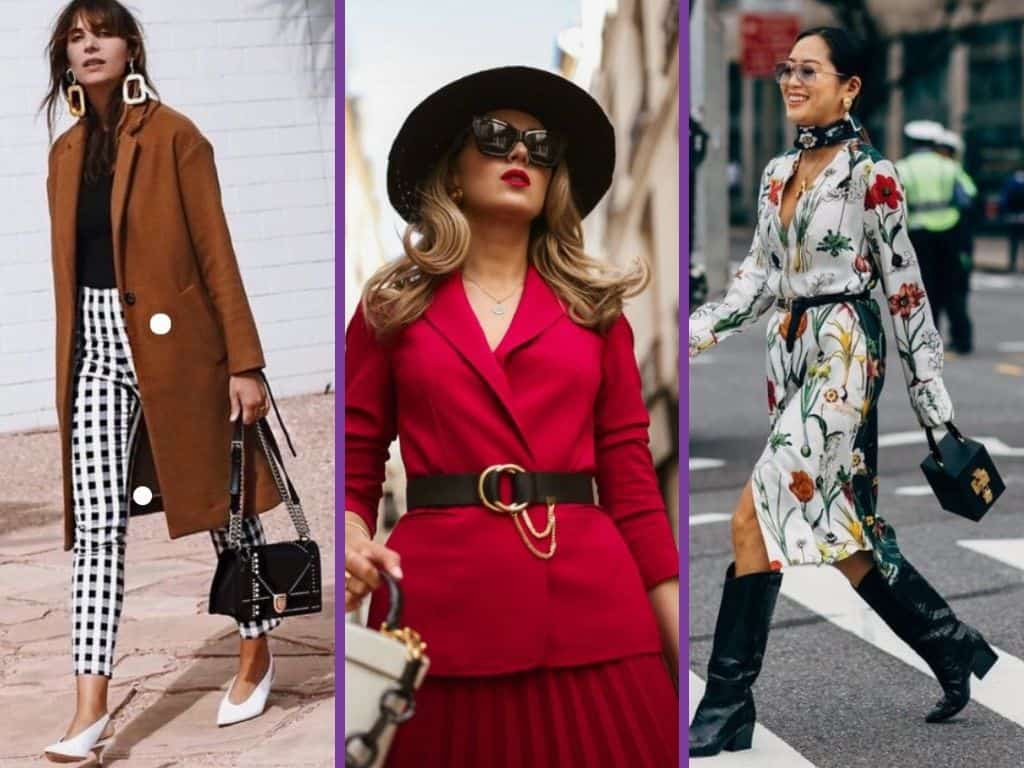 A great accessory is one fashion secret that will elevate your entire look. The outfits you see on the runway have been carefully thought out down to the model's nail color. When you get dressed in the morning think about adding an extra style element to your look, such as a belt, a hat, a scarf, or some statement jewelry. These additions will give you that runway look without much effort.
Ebates
This tip won't make you more stylish, but it will save you some money! When I link to products that I love and you buy from those links, I make affiliate revenue. With Ebates, you don't have to have a blog to make money shopping online. They give you access to the same affiliate income for yourself. All you have to do is sign up for a free account on ebates.com, search for the retailer you will be shopping with, and click their referral link. Ebates will track everything you buy, and you will receive a percentage of what you spend back as a cashback bonus. An extra savings on top of what you may already save shopping the sales? I love it!
Stay fabulous,