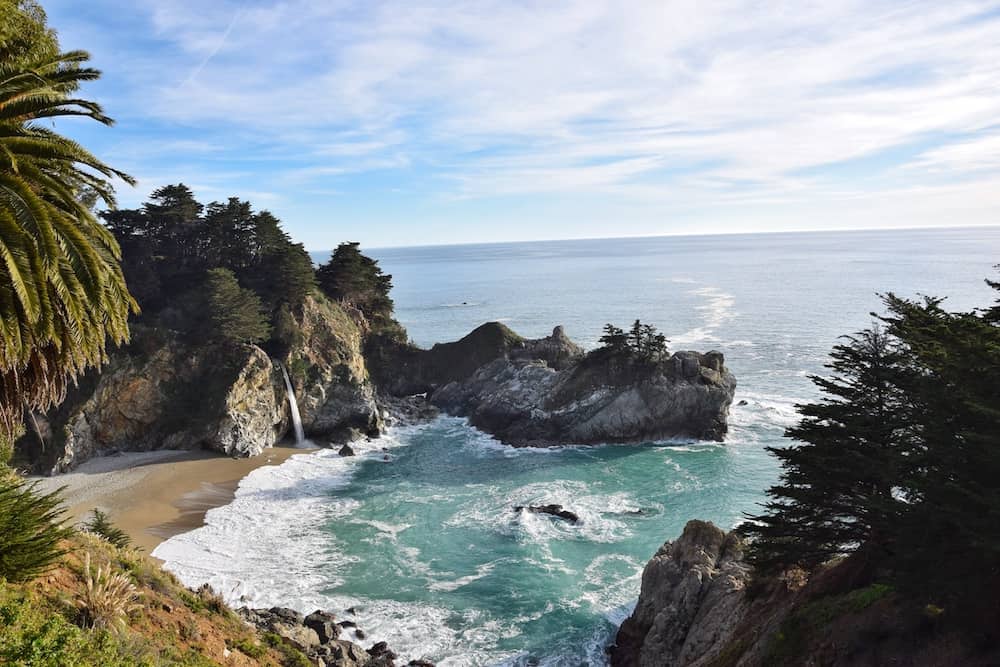 Let the top down on your convertible, because you are in for the ride of a lifetime. The Pacific Coast Highway, affectionately known as the PCH, is one of the most beautiful drives you will ever take. The gorgeous rolling coastline, picturesque rock formations, castles on the hilltops, and cool ocean breezes will make you feel like you've died and gone to heaven. Full disclosure: I hate road trips, but I would take this drive any day of the week. If you have been thinking about cruising the coast, then get your camera ready and read on for tips on how to plan your PCH road trip to perfection.
Where to Stay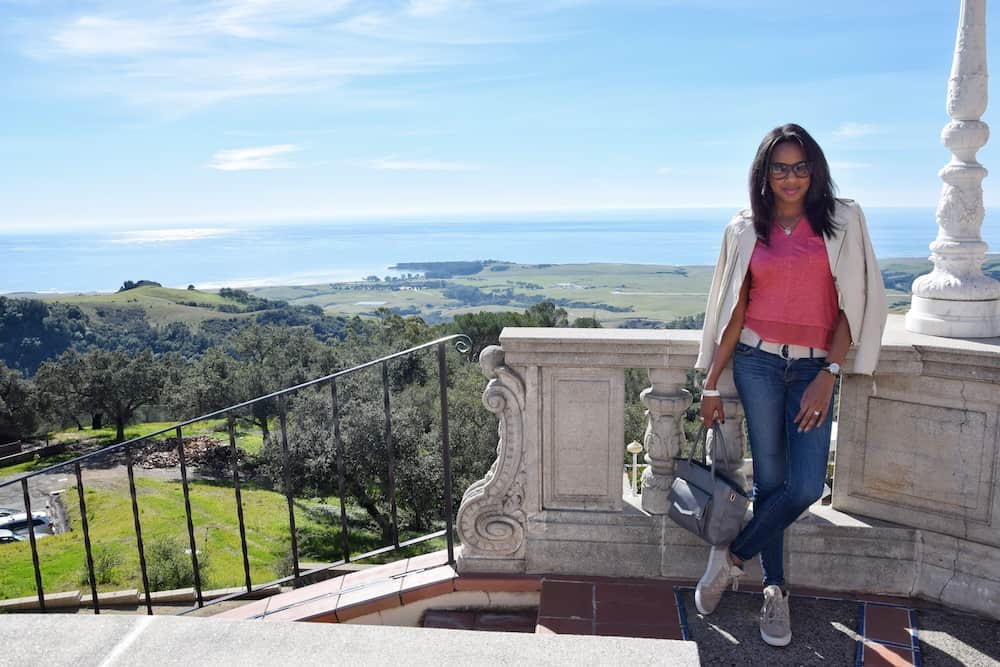 You could take this drive in one day, but why would you want to? With so much to enjoy, I recommend stretching your road trip into at least a two-night trip, if not the whole week. We left San Francisco in the late morning and made it to Natural Bridges, Bixby Creek, and McWay Falls all in the first day. We stayed the night in an area called Cambria, just south of the Hearst Castle. It was the perfect location and a short drive to the castle in the morning for the tour.
We spent our second night in Santa Barbara, but with all of the gorgeous wineries and delicious restaurants, you could easily stay there for the entire weekend. If your final destination is Los Angeles, I recommend stopping in Malibu—if not for the night, then at least for lunch and to enjoy the shops. Honestly, depending on how you want to spend your days, you could break up the trip in several different combinations of stops. However you choose to do this, enjoy your time and savor the trip.
Destinations Along the PCH
There are several spots worthy of pulling off the highway to bask in the glorious views and take photos, but here are the destinations we mapped out to see along our PCH road trip.
Natural Bridges State Park
This location was our first stop after leaving San Francisco. We pulled up to the lookout point; however, there is access to the beach if you desire. We took our road trip at the end of January, so it was too chilly to lay out or swim. If you are planning this drive during warmer weather, though, I would venture down to the sand and snap some photos there. I hear that the sunsets are magnificent between the rocks.


Bixby Bridge
An architectural delight, the Bixby Bridge is a marvel to behold. There isn't much else to see in this location other than the bridge, but it is definitely worth the stop to snap a shot of this cool overpass.

Big Sur
This is more just FYI, as I was confused by where Big Sur actually was. Several people recommended that we go there when we drove the PCH, but I didn't know exactly what I would see when I got there. Technically, Big Sur is a region, not a specific location. It includes the coastline starting from right under Monterrey and ending before you get to Hearst Castle.

McWay Falls
The most beautiful cove on the coast is home to the picturesque McWay Falls. Park your car along the road and then take a short hike to the bridge that overlooks the falls. The beach is supposedly inaccessible due to the steep rocks that surround it, but if you look closely in my photo, you will see two individuals who somehow found their way down there. #NoIdeaHow
Hearst Castle
After a good night's sleep and a delicious breakfast, start your day bright and early at the Hearst Castle. This jaw-dropping property sits atop the hill in San Simeon and overlooks the entire coast (first photo). The castle was built by publishing tycoon William Randolph Hearst and served as his private residence until he died in 1951. This magnificent property, which offers tours every day, boasts 56 bedrooms, 61 bathrooms, and 19 sitting rooms and sits on 127 acres of land. It is a magical place to visit and should not be missed!

San Simeon Sea Lions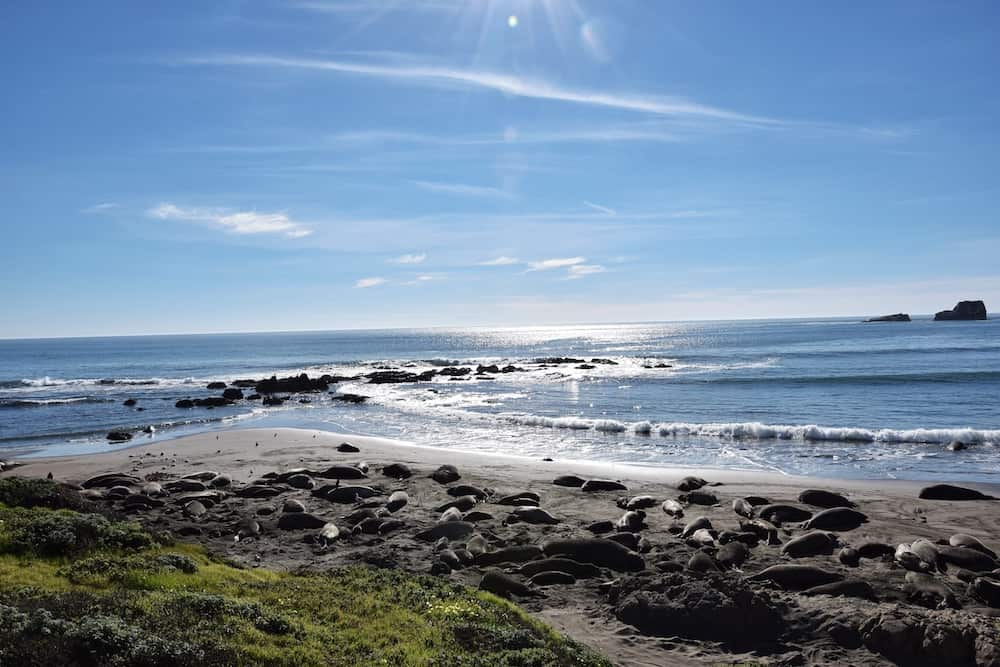 If you love wildlife, take a short drive north past the castle to see the sea lions lazily lounging on the beach. Thanks to the signs that indicate where to pull off the highway, we found hundreds of them lazing in the sun. The sea lions take up residence in a few spots along the PCH, but I think this location has the largest number of them.
Morro Bay
This coastal city is most famously known for Morro Rock, the massive volcanic rock that sits upon the beach. We stopped here for lunch during our road trip. There isn't a lot to do or see in town, but it's a nice place to walk around a bit and stretch your legs during the drive.

Monarch Butterfly Grove
I am a huge fan of butterflies, so when I heard that there is a butterfly grove in Pismo Beach along the PCH, I insisted on stopping by. It is unbelievable—literally thousands of butterflies hang in the tree branches. The best time to see the butterflies is November–February, so if you plan to journey on your road trip in the summertime, I would skip this stop.

Santa Barbara
I love Santa Barbara, and driving along the PCH is the perfect time to experience it. As I mentioned earlier in the post, this is a destination at which you should spent at least one night. We recently spent the weekend here, so check out my post for info on how to enjoy Santa Barbara.

Malibu
Last but not least on your PCH road trip is the beautiful city of Malibu. This luxe town is filled with restaurants by the water and contemporary shops to keep you stylish and chic. For an in-depth look at Malibu and my recommendations on where to stay, where to dine, and what to do, check out my travel guide here.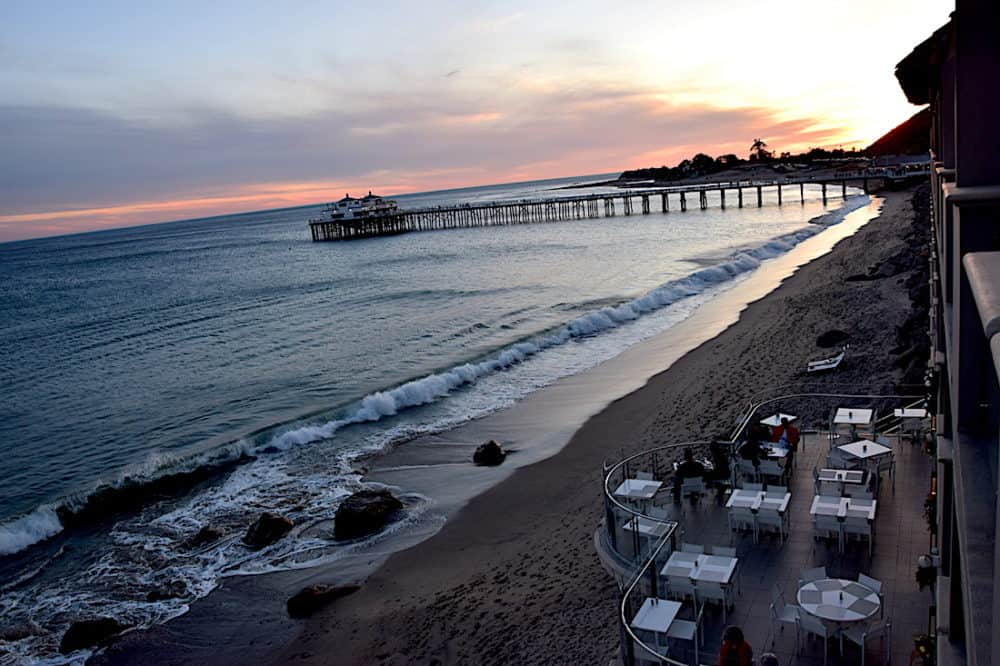 California living has a lot to offer, and one of its most notable treasures is the PCH. Our road trip along the coast was one of the most memorable trips I've ever taken. It's hard not to smile when beautiful scenery surrounds you everywhere you look. What are you waiting for? Some of the most exquisite sites in the country await on your PCH road trip.
Are you planning a PCH road trip? Let me know where you plan to stop in the comments below.
Stay fabulous,