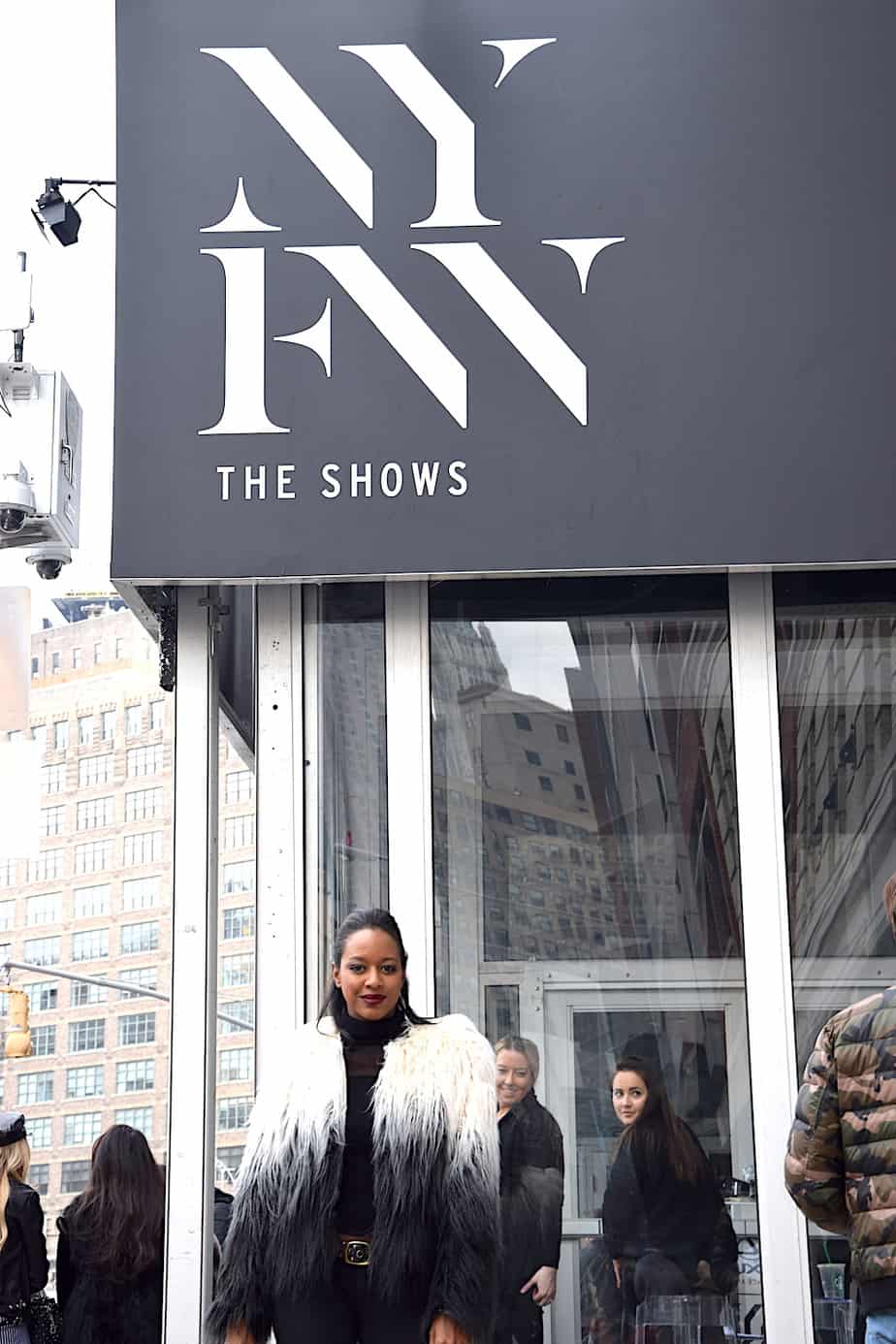 Remember that episode of Sex and the City where Carrie struts down the catwalk and falls flat on her face? Don't be fashion roadkill; be fabulous! Fashion Week seems like the quintessential New York experience. Runway shows, lavish parties, cocktails flowing…why wouldn't you want to be there?!
After three years of running my site, I knew it was time to be part of the action. The funny thing is that I waited until after I'd moved to LA to do so. I know you can't just show up in New York City during Fashion Week, flash some designer clothes, and expect to sit front row at the hottest shows of the season. So, I did some research and starting planning. As a first-timer, I'd say my NYFW experience was fabulous. Here's how I did it.

Let me start off by saying that attending New York Fashion Week as a blogger or influencer isn't all glamorous; it's actually a lot of work. Unlike in the past, when all the shows were centralized under "the tents" in Bryant Park, shows now take place all over the city. Don't get me wrong—it's still amazing. But be prepared to have multiple changes of clothes, deal with sore feet, and be a little exhausted by the end of the week.
How to Attend New York Fashion Week as a Blogger
There are three things to consider when planning your trip to New York Fashion Week: (1) where to stay, (2) what shows and parties to attend, and (3) which brand/PR companies you should contact for collaborations.


Where to Stay
Living in New York City for 11 years I acquired a lot of friends, so luckily for me, I don't have trouble finding a place to stay. If you're traveling from out of town, a hotel is probably going to be your best bet; however, let me warn you that they can get expensive. I recommend reaching out to boutique hotels who might be willing to host you during Fashion Week. In return, you can offer them a blog post or Instagram photos/stories as compensation for your stay.
If you know another blogger with whom you can share a room, you can now offer the hotel double the exposure from both of your accounts. Since most influencers will also be trying this, be prepared to hear plenty of no's and reach out to as many hotels as possible. Assuming you aren't staying in the same neighborhood as the shows (most were in Tribeca & West Village last FW), I recommend staying anywhere from the Financial District to Chelsea, to provide convenient access to the action.
How to Get into Shows
Like I said before, you can't just show up in New York expecting to get tickets to Fashion Week shows. You need to start your research about one month prior. Reach out to PR agencies approximately two weeks before a show date to request tickets. Don't make the same mistake I did and reach out too early. Since guest lists aren't finalized until a few days before the show, emailing too soon can leave you having to do more follow up, as your email will likely be at the bottom of the stack.
If you don't have a massive following, it might be difficult to get into the well-known designer shows, but that's OK. Emerging and up-and-coming designers will be happy to have you viewing their collection. Reach out to a few large PR companies like La Force, KCD, and PR Consultants and let them know you would like to "support" some of their clients by attending shows and offering social media coverage for the collection.
Another great resource is GPS Radar. They facilitate the show invite list and through their website you can request attendance shows. When you submit your request for an invitation, remember to give a short overview of who you are and your following. Also, offering to share social media coverage of the show will help get you an invitation.
If you don't receive an invite to the shows you were hoping for, don't worry! Many bloggers accept invitations to shows that they can't attend. Join the Reward Style Facebook group during Fashion Week, and you will find bloggers offering up their tickets. Likewise, if you're unable to attend a show, post your tickets in the group so someone else can go in your place.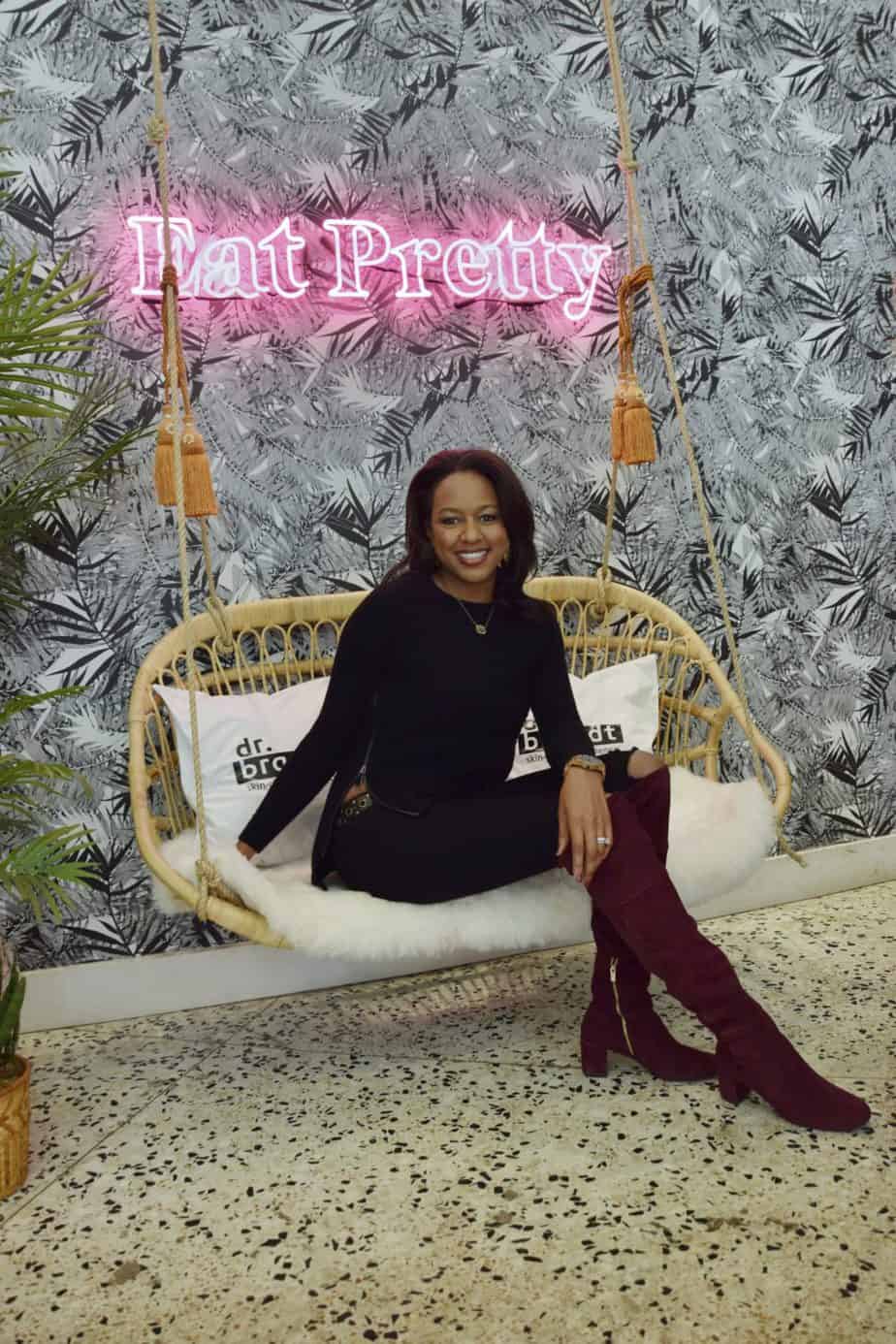 PR & Brands
As a blogger, seeing amazing shows isn't the only reason to attend NYFW. The majority of PR companies are located in New York City, so take advantage of the time you're there and set up meetings with them. I did some research to find new agencies and reached out to PR companies who represent brands I've collaborated with in the past. During meetings, take advantage of the opportunity to talk about current projects and possible future collaborations. Plus, these agencies throw great brand events and may extend an invitation to you.
All in all, I had a fabulous time and can't wait to do it again in September! Check out my tips below and share your advice or questions in the comments section.


Tips for attending New York Fashion Week as a blogger:
Look your best walking into the shows. This doesn't mean wearing a cocktail dress and your strappiest heels. Wear something that will catch the eye of the photogs outside the shows. Who knows? You might end up in a Street Style feature.
Wear stylish but comfortable shoes. You probably will be doing more walking than you are used to.
Be prepared for longer than usual Uber wait times.
Bring an extra cell phone battery or portable charger. You'll be taking lots of photos and videos, and the last thing you need is for your phone to die!
Schedule a photo shoot while you're in town. Add some fashion content to your blog with an NYC backdrop.
Stay hydrated! After all the running around and cocktails, you may forget to drink water, which will end up showing through on your skin.
Don't forget to have fun. Remember each fashion show only lasts 12 minutes, so take it all in!
Stay fabulous,

Pin Me