This post was sponsored by Alaska Airlines, but all content and opinions are my own.
Exploring a lush tropical forest, walking along gorgeous sandy beaches, dining on delicious local cuisine with a Latin flare…welcome to Costa Rica! If you have ever dreamed of traveling to beautiful Costa Rica, I can sum up the trip in one word: phenomenal.
We had the pleasure of visiting this fantastic country, and my only regret is that we didn't stay longer. Read on to see why we fell in love with Costa Rica and why you should add it to your travel bucket list.

Pura Vida
No matter where you go in Costa Rica, you will hear the phrase "Pura Vida," which, in simple translation, means "pure life" or "simple life." Universally appreciated by locals, the phrase is an unofficial "hello," "goodbye," and "thank you," and it personifies the land. Costa Rica is life in its purest form: a happy and safe country with a relaxed vibe and an easygoing attitude. If you want to escape the stresses of life while experiencing more than just the beach, Costa Rica is the place for you.
All those lush greens can be attributed to the rainy season, which generally spans from late May to mid-November. If you are planning a trip, keep in mind that traveling during the raining season isn't all bad. Guanacaste is the driest region of the country and the afternoon rain showers probably won't ruin your trip, plus you will find hotel rates up to 50% lower than during peak times.
Travel to Costa Rica
Costa Rica has two international airports: one in the capital of San Jose, and another in Liberia, Guanacaste Providence. My husband and I knew that we wanted to stay closer to the beach on the Pacific side of the country, so we flew into Liberia via Alaska Airlines, which flies into both cities and offers the most nonstop flights from the West Coast. We relied on Alaska Airlines when we flew to Anchorage earlier this year and thoroughly enjoyed our flight, so although I don't usually associate Alaska with the tropics, I was thrilled to learn that Alaska Airlines offers low-cost fares to several tropical destinations, including cities in Mexico and Hawaii. Starting off a vacation with a relaxing flight experience sets the tone for your whole trip, and Alaska Airlines once again rose to the occasion. During our five-hour direct flight from LAX, we sipped on mimosas, plugged in and worked, and even watched a few free movies to pass the time. Before we knew it, it was time to land.
Getting Around
Because we weren't traveling to the central city, I hesitated to depend on Uber due to our spotty internet connection near the rainforest. So we decided to rent a car during our stay, which allowed us to venture off on our own without relying on a tour group or local transportation—and plus, parking at the resort was free. The rental was rather inexpensive, but the rental company did try to sell us on extras. Keep in mind that you may not need it, but if you are driving off-road and damage your SUV, you will end up paying much more than the cost of the insurance.

Where We Stayed
If you have read any of my travel guides, you probably already know that I am a fan of luxury hotels. I always try to find the best one within our price range. This time, my search brought us to the Papagayo Peninsula, a luxurious area in which to splurge on a vacation. With some of the best five-star resorts in Guanacaste, we stayed at the Andaz Costa Rica at Peninsula Papagayo, a gorgeous property nestled behind the gated peninsula that it shares with the Four Seasons, which is 10 minutes away. Unlike most beachfront resorts in Costa Rica, which are at least an hour or two away from the closest airport, the Andaz Peninsula Papagayo was a quick 45-minute drive to Liberia Airport—perfect for eager travelers like us ready to start their vacation.
I highly recommend this resort if you're traveling to Costa Rica and looking to experience unbelievable water views, beautiful rooms with modern decor, and excellent service from attentive staff. Located right off the marina and home to three neighboring beach towns, the Andaz is the perfect property to relax and unwind. You can lie by the pool and do absolutely nothing but drink coladas all day, book an afternoon at the spa, play a round of golf, or head to the private beach house to enjoy the calm waters of the Gulf of Papagayo. In pursuit of relaxation, we spent most days on the property, leisurely taking in the sites and soaking up the rays.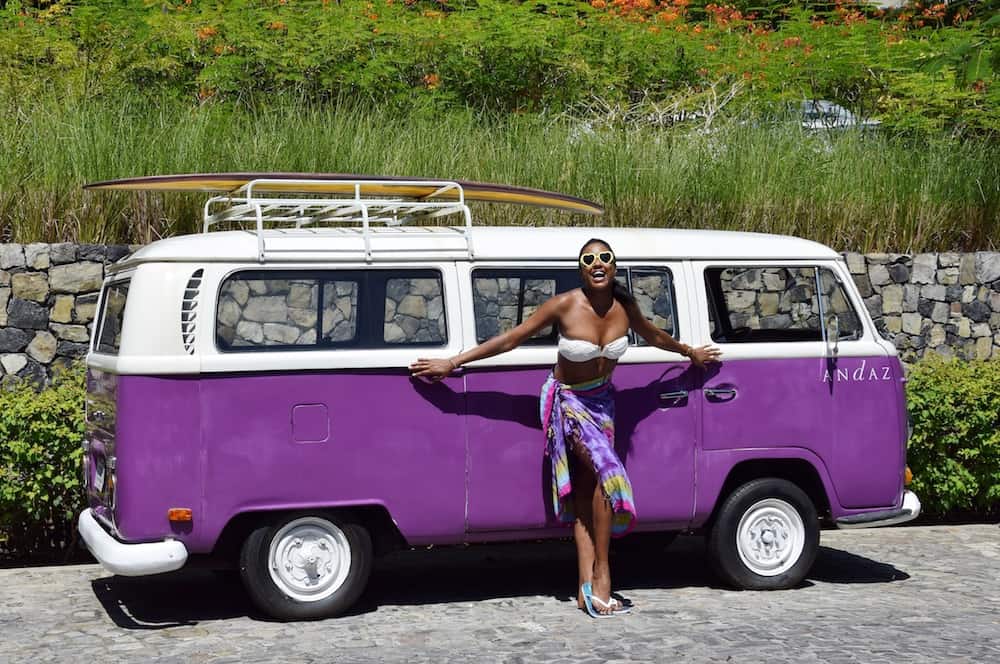 How to Experience Costa Rica
I think there are two ways to experience Costa Rica: a set destination or wanderlust trip. We opted to stay in one area, which translated to booking a week at a big resort, eating most of our meals onsite, and participating in the myriad activities offered on the property, though we did venture out for day trips and excursions to zip-line, visit the animal sanctuary, and sightsee. When traveling this way, you won't see everything Costa Rica offers, but you will return from your trip well rested with some great stories to tell.
The second option, which we debated, is to travel the country and stay in several different areas for short periods of time. While a nomadic trip will take a bit more planning, it will give you a taste of all that Costa Rica has to offer. Just a heads-up, though: the roads in Costa Rica are not as direct as they are in the U.S., so although locations seem close in proximity on a map, traveling from place to place may take more time than many American travelers are used to. Whichever way you decide to travel, you'll have a fantastic time in Costa Rica!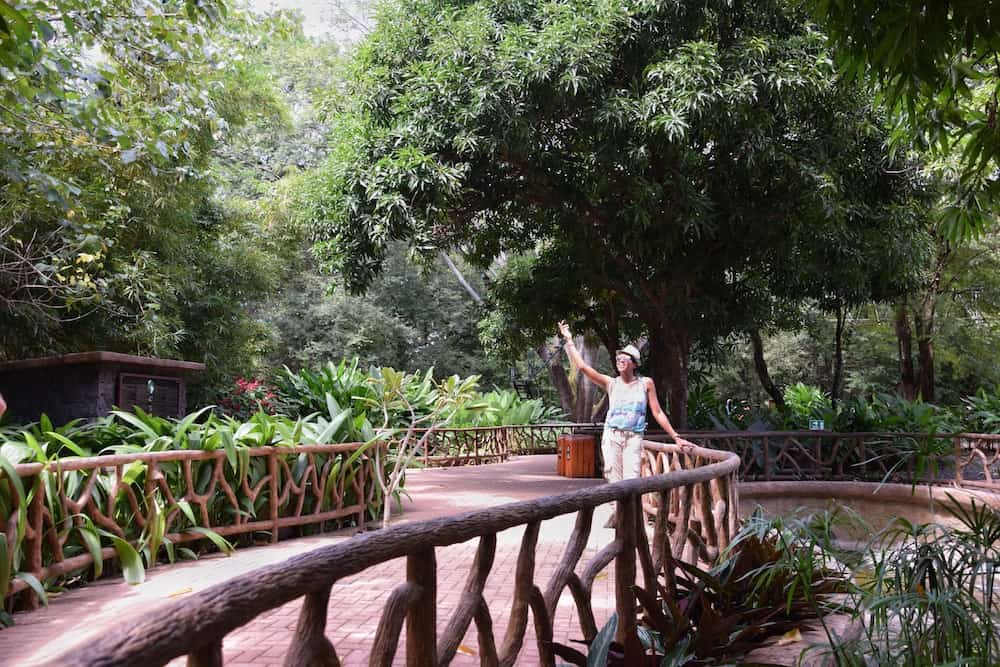 Areas of Interest in Costa Rica
Things to Do
Whether you seek outdoor adventure, water sports galore, or Mother Nature at her best, Costa Rica is the perfect travel destination. This gorgeous country offers something for everyone, no matter your interests. Just be sure to bring bug spray, as mosquitoes are plentiful. Need some inspiration for things to do during your stay? While visiting Costa Rica, you can try your hand at any or all of the following popular activities:
Hike a volcano
Go white water rafting
Kayak along the ocean
Zip-line through the jungle
Indulge in a spa day
Visit a hot springs
Surf, snorkel, or scuba dive
Visit a national park or rainforest
Explore a waterfall
Birdwatch or sign up for animal encounters
Your tropical paradise awaits in beautiful Costa Rica! We had a wonderful time and can definitely see ourselves visiting again. If you have questions about planning a trip to this Central American land of "Pura Vida," leave them in the comments below and I'll do my best to answer them. Happy travels!
Stay fabulous,