From tweets to snaps and everything in between, your online presence, especially on social media can make or break your brand. Whether you are trying to build your personal brand or attract more customers to your business, when used correctly, social media can be a powerful tool to grow your profile. However, succeeding in the social realm is not as easy as it looks, in this post I'm breaking down some best practices so you can use social media to grow your brand.
Jeff Bezos, the founder of Amazon, says it best; "Your brand is what people say about you when you're not in the room." So, what does your brand say about you? What do you want for people to think of when your name comes to mind?
These social sites serve as an indication of how you value yourself and what you have to offer. Use social media to create this dialog. By being active on Instagram, Facebook, etc., you can craft engaging messages and connect with your audience in more ways than you can imagine. Whether you are trying to be Relatable, Aspirational, Luxury, or Innovative, what you share on social media can establish your brand and attract potential customers.
Social Platforms
Not all social sites are built the same. How you interact with your audience on Instagram should be very different than the way you communicate with your customers on Facebook. Understanding how each platform works can help you decide which ones you need to be on and which to forget about. Here are the three top sites-
Instagram
Typically the first platform customers search, this photo driven platform is perfect for your brand if you have a knack for photography or enjoy curating visual media. Post your photos individually or in a gallery with up to 10 images. Use hashtags to categorize your photos so they can be easily discovered by other users. Gain followers and create a feed they want to scroll through.
Facebook
The platform where a little bit of everything can live, from articles, photos, video and just personal shares, the more you post, the more you should engage. The key is to get a lot of likes, follows and shares, to build your audience.

Twitter
What can you say in under 140 characters? That is what twitter is all about. Get your thumbs ready and tweet anything from links to pages, photos, and videos. Since the lifecycle of a tweet is around 20 minutes, this platform is perfect for the person or business who wants to be super active on social media.

What to Post
Figuring out what to post is the hardest part of managing your social media. If you are selling a product, of course you are going to include photos of what you are selling, but what else?
When you are using social media to grow your brand you are essentially creating a story for your customers to follow and that story cannot have just one page. You should often post things that are outside of your brand. Source exciting and engaging media that you think your customers would enjoy and let that accompany your brand shares. This will encourage your followers to visit your account(s) frequently because they are connecting to your shares.
Your posts should do at least one of the following:
Educate, Inspire, Inform or Entertain
Keep this in mind every time you share on social media.
Let's say you are a Personal Trainer. To build your following and engage your clients, you should be posting everything related to fitness and being healthy. Here are some ideas to help illustrate my point-
Instagram- post photos of you or your clients working out, videos demonstrating the correct way to do an exercise, before & after result pictures, healthy meals you eat, flatlays of the fitness gear you wear or equipment you use.
Facebook- share articles about new fitness techniques, photos of you working out, info about the gym you frequent, pricing or sale specials for new clients, articles or videos about healthy habits, workout trends, etc.
Twitter- tweet motivational quotes, details about your workout, customer milestones, trending photos of celebrities working out, tips about eating healthy, respond to customer inquiries.
When to Post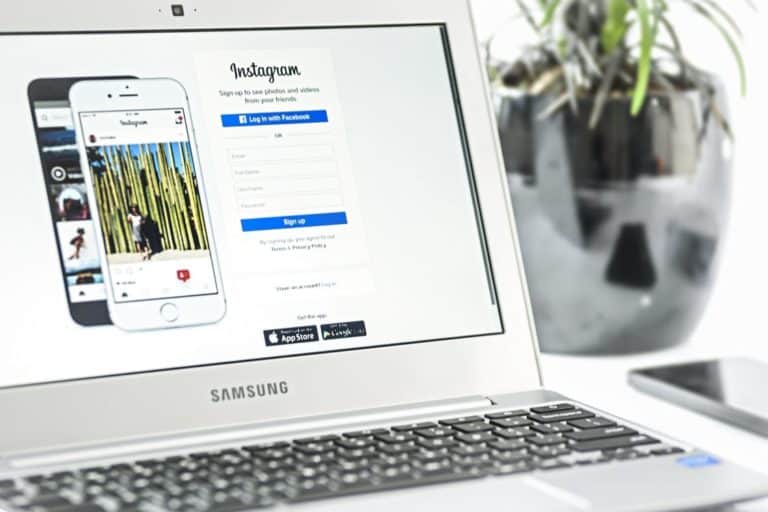 When using social media to grow your brand, planning out your social messages is key. If you are running a business, trying to post at peak time without automation is quite a difficult task. Most companies use social media scheduling tools to keep track of all their posts in one place. I love CoSchedule, an online social media management tool that allows you and your team to schedule posts, track analytics and create a marketing calendar all in one place. They even have an added feature that will tell you the best time to post a social share across any of your platforms.
As I mentioned before, every social platform is different and so are the rules for when to post. When you share your social message, it should be based off when your audience is most engaged, here are some general guidelines-
Facebook – 1-3 times a day
Instagram – 4-7 times per week
Twitter – 3-5 times a day
Just because business hours are 9-5, those aren't the only hours your customers and followers are online. I post on Instagram late morning and then around 11 pm. Think about when you are checking your feed most, and that is when you should be scheduling your posts.
How to Engage
It is called social media for a reason! You cannot just post and walk away – when using social media to grow your brand you need to engage with followers and encourage them to do the same with you.
Call to Action
When you craft a message for your posts, ask your audience to do SOMETHING. It can be to comment if they agree, like if they want to see more, share your post or even visit your website. Ask them to take an action to get more involved with your brand.
Reciprocate
Now that you have asked them to do something, you need to do something in return. Like and respond to their comments, visit their page or feed and leave a comment too. Don't forget to retweet any positive mentions that you are given and follow your most loyal fans or customers.
Your followers expect authenticity, and they deserve it. Always represent the values and the principle you believe in and don't just jump on the trending bandwagon. The more you are connected to them, the more they will be connected to you.
Be Consistent 
This rule is true about EVERY aspect of social media. Use the same handle, photo, messaging and theme so customers can easily find you and recognize your profile. Be consistent with your posting, whatever schedule you decide on, the most important thing you can do is to stick to it. Inconsistently posting is a huge turnoff for your audience. They want to know what to expect with your posting schedule, and some even look forward to it.

Now if these tasks seem too daunting, don't fret! You can hire someone to implement these strategies for you so you can stay focused on your business. For more information about my social media management services click here. Refer to this blog post and get 30% off your first month of services.
Pin Me

Stay Fabulous,

Do you own your own business what steps are you taking to use social media to grow your brand?