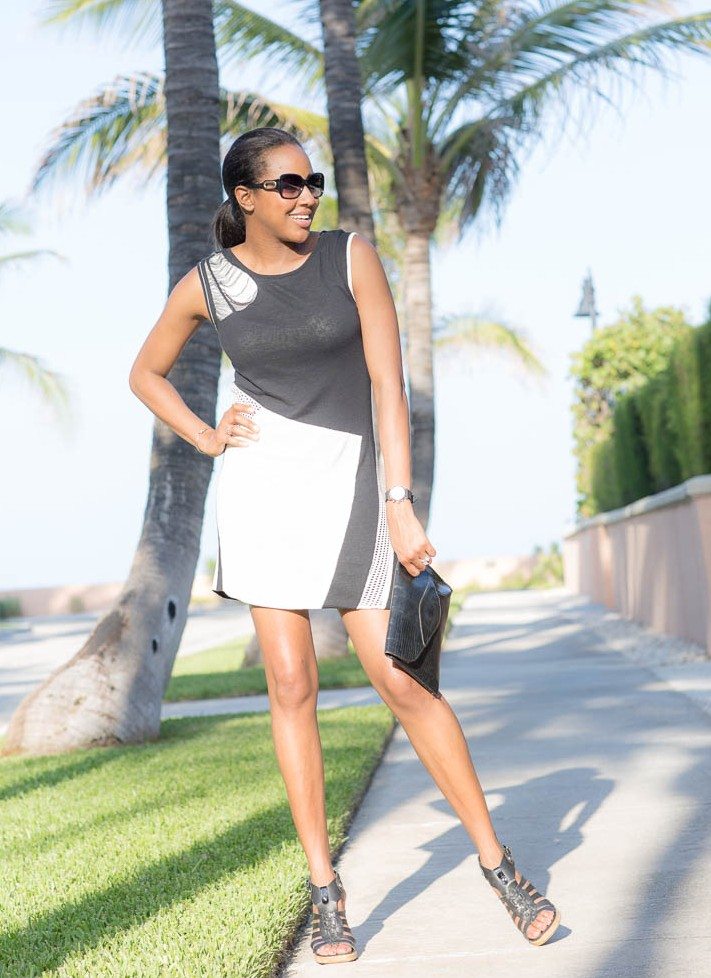 Finding clothing that is versatile, comfortable, and stylish is rare, that is why this fashion post has me so excited! Jia Li, founder of Jia Collection, has designed an unique line of reversible pieces that can be worn both front to back AND inside out, to show 4 different looks with just one piece. I traveled to Florida with this Erika dress and found it had the added benefit of being wrinkle free too. Jia Collection is the perfect solution for the busy mom, traveler or any woman looking to easily create different outfits without buying several pieces. I styled this look with my Via Spiga sandals and my favorite vintage clutch. 





Shop This Look
Are you a fan of reversible clothing, which side do you like the best?

---

 Virtual makeover for on the lady on the go. Just upload your photo or select one of our template models that best matches your complexion. Choose your face, eyes, lips, and even hair right from your device. We offer premium cosmetics for the girl that likes to make a statement. Take advantage of our long established reputation for high quality and world class customer service.