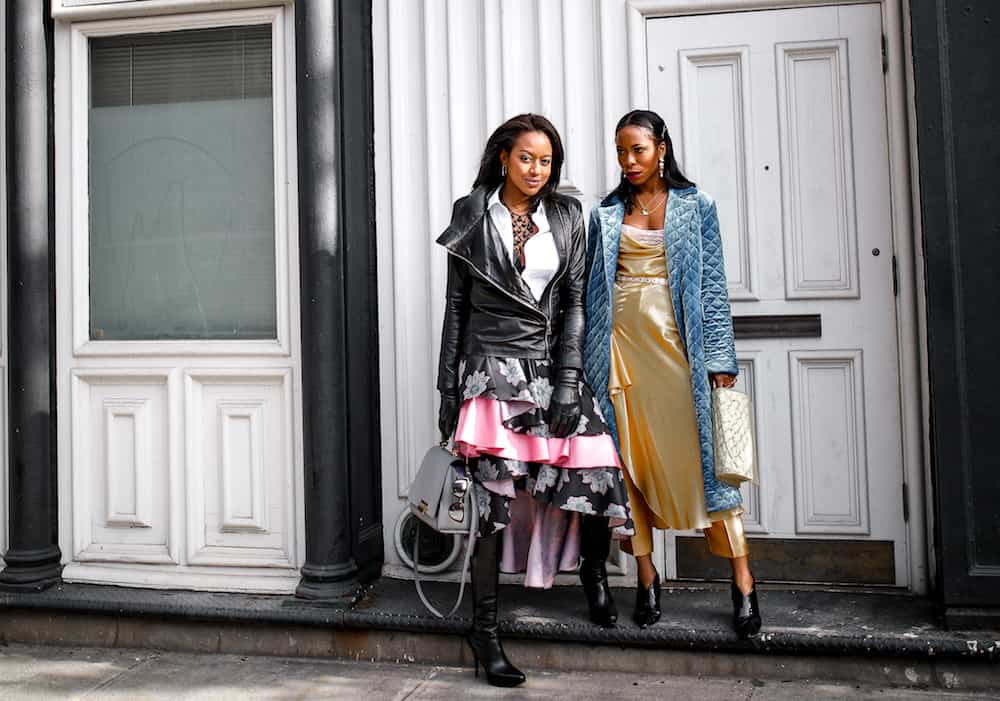 When you style your clothes the same way each time you wear them, after a while that chic outfit that once made you beam at yourself in the mirror, will start to feel tired and worn out. More than likely you have everything you need to put together some fresh looks, but you need to look at your wardrobe from a different perspective. It can be hard to see the potential in your closet when you approach your clothes the same way each time. It's time to get yourself out of a style rut! Mix up your wardrobe, and you'll create new looks without spending a dime! Follow my tips to unlock your closet's potential.
Break Up Your Suit
Style rules say you should always wear a complete suit together so that the jacket or pants wear evenly. However, I have never adhered to this rule. A blazer can be a very versatile piece of clothing, especially when it doesn't have your suit pants attached to it! Grab your work blazer and throw it over a t-shirt with some jeans or pair it with pants in a different color to create a separate yet coordinated look.
Don't Try to Match
You would be surprised with how many pieces in your wardrobe actually work well together when you stop trying to match perfectly. Try contrasting colors and patterns to create a chic look. Or consider finding a bold pattern to accent a subtle one or stick to the same color combination. When in doubt, you can always treat stripes as a solid.
Go Monochromatic
When you feel like you have nothing to wear, pull out same-colored pieces in your closet and wear them together. Going monochromatic makes a stylish statement. It's not about finding the exact same color but shades or hues of one color that work perfectly to complement each other. Try a full-blown monochromatic look and see how many heads you turn.
Pull Out the Sneakers
Sometimes it is not your outfit that needs to be mixed up; it's your shoe game. Throw on a coordinated pair of sneakers to give your style a new look, but don't just put on that old pair you normally wear to the gym! Rock your cute weekend sneakers worn to run errands and style them with a dressier look.
Remix Your Accessories
When it comes to changing things up, your accessories can give you that fresh look you're craving. Pull from the jewelry you would typically wear in the evening and try it out during the day. This can add a glamorous touch to an otherwise casual look. Another way to revive an outfit is by carrying a different color bag. Try a pop of color or even opt for an evening bag with some sparkle instead of your typical black clutch.
Let me know how you mix things up, what are your style tricks for keeping your look fresh?
Stay fabulous,