Green, vegan, organic…these buzz words sound like categories in the aisles of a grocery store, but not on the shelves where you buy your deodorant. You may be thinking, First off, why do I need organic deodorant? And besides, those products cost a fortune! Only celebrities buy fancy, clean beauty products. But I'm here to urge you to reconsider your conventional products. Affordable clean replacements do, in fact, exist.
What if I told you that ingredients in your favorite nail polish could cause reproductive problems? And what if you discovered that an ingredient in your beloved lotion, was linked to skin cancer? Wouldn't you stop using them? I certainly would! I am not trying to scare you, but the truth of the matter is, the ingredients in traditional products we put on our skin every day have been linked to many common health problems, including some cancers.

Why are companies allowed to sell harmful products? Well, unfortunately, the FDA is behind the times. While the European Union has banned over 1,000 ingredients from the beauty industry, here in the U.S., we have done the same with a mere 11—#SMH. Because of the government's lack of regulation of this market, it's time to put your well-being into your own hands. Buying clean beauty products don't have to cost you a fortune. I'm breaking down what it means to go clean and how to do it on a budget. 
What Is Clean?
Because the FDA doesn't regulate the skincare and beauty industry to the same degree as pharma and food, defining what constitutes clean beauty isn't so cut and dry. And keep in mind that just because it says "natural" on the bottle, doesn't mean that it's good for you.
As a general rule, though, clean beauty products should be safe for humans and the environment. These products should feature non-toxic, plant-derived, active ingredients that are effective but not harmful. These clean values should also extend to the product's manufacturing, and its ingredients should be sourced in an ethical way.

Other Product Classifications
Green #Ecofriendly: These products are environmentally friendly. They are made in a sustainable way that does not harm the environment and may also feature recycled packaging.
Organic #NoPesticides: These products are non-GMO and grown without exposure to pesticides, herbicides, synthetic fertilizers, and more.
Non-Toxic #HealthyLife: These products are deemed safe because they are produced with substances or chemicals that will not have any adverse effects on your long-term health.
Cruelty-Free #ILoveAnimals: No animals are harmed or used to test these products at any stage in their development. Organizations like PETA and Leaping Bunny often certify this statement.
Vegan #ILoveVeggies: These products contain no animal ingredients or ingredients derived from animals, such as honey, collagen, etc.
The Detox Market
If you are looking to switch from traditional to clean products, finding the right brands can be overwhelming. How do you know if the product is effective, and how can you be certain it is actually as "clean" as it claims to be? Luckily, one store has taken out all the guesswork. The Detox Market is a clean beauty boutique that carries only the best clean skincare, haircare, makeup, and wellness products. Their beauty professionals research and test products for efficacy, ensure they are indeed clean, and have strict standards for ingredients. Shop now for some of the best clean and cruelty-free products, and subscribe to their Detox Box to see which products they recommend the most.
Budget-Friendly Clean Beauty Brands
There are a lot of clean beauty brands on the market these days, and as with anything else, you have to try a few different ones before you find the selection you prefer. If you are looking for some suggestions, here are a few brands I am currently using and highly recommend.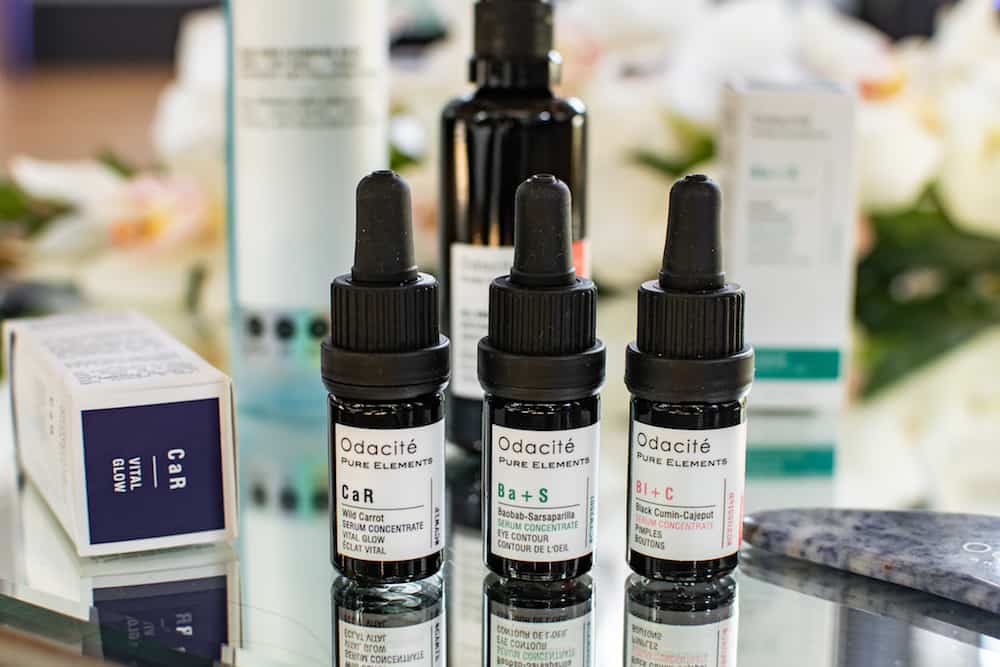 Odacité
Founded on the principles of efficacy + purity, Odacité is a great line to treat all your skincare concerns. Founder Valerie Gradury, a cancer survivor, wanted to create products that were both healthy and efficient. Vegan and cruelty-free, this line of certified organic products combines potent botanicals to keep your skin healthy and vibrant. If you are new to clean beauty, Odacité is the perfect line of products to introduce yourself to the concept. Their line of serums, which address almost every skin condition under the sun (including sun damage), can be easily added to your current skincare routine without getting rid of any of your favorite products. I am currently using the Black Cumin-Cajeput Serum to treat pimples and have been very pleased with the results so far. Prices start $32.

LATHER
The founder of this brand suffered constant migraines from artificial and synthetic ingredients and created a solution via products that won't harm our bodies or the environment. LATHER has a full line of face, body, hair, and wellness products that are free of parabens, sulfates, mineral oil, synthetic fragrances, and synthetic colors. Plus, it is a carbon-neutral company with EcoPure packaging, and its products are PETA and Leaping Bunny approved. I love LATHER's Baobab and Shea line of shampoo and conditioner, and the almond shave creme leaves my legs feeling so smooth. Prices range from $6–62.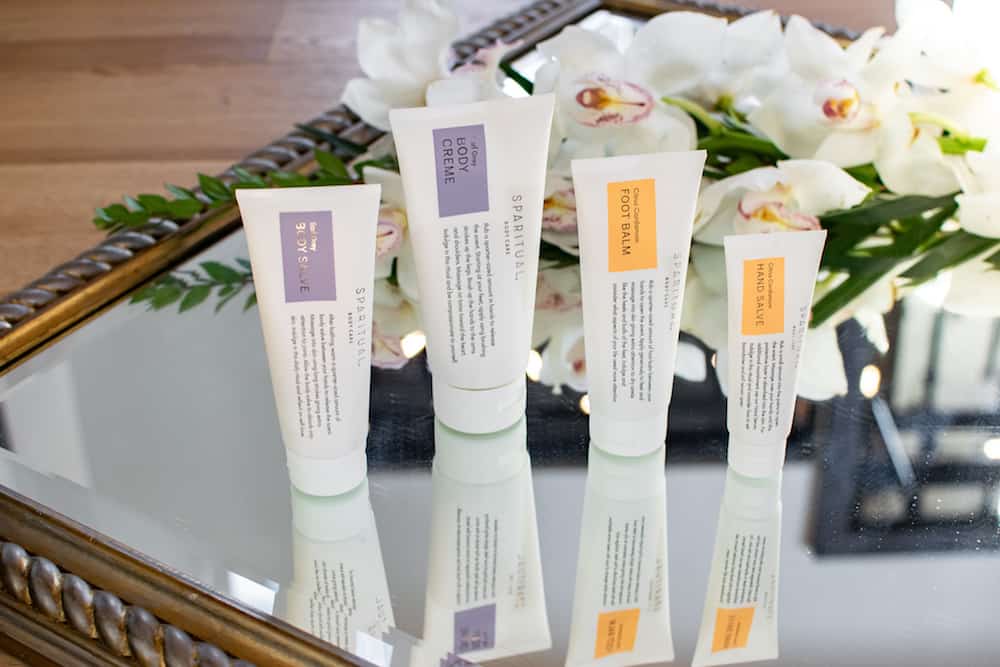 SPARITUAL
I love a beauty brand that focuses on improving the health of one's whole self, not just the face, which is the founding principle of SPARITUAL. We put so much effort into maintaining our face via a slew of products, but we often neglect our bodies. This sustainable, vegan beauty brand wants us to shift our focus to meaningful practices that enrich our minds, bodies, and souls. Through its line of body creams, salves, and 13-Free nail polishes, you can nourish your skin and elevate your spirit. Prices range from $12.50–36.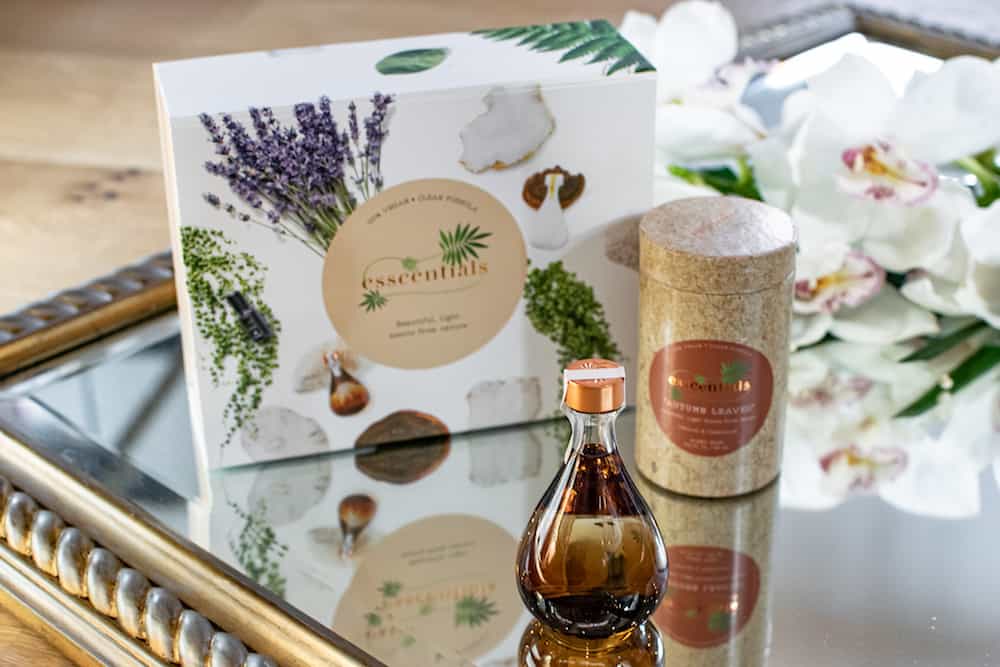 Esscentials by Scent Beauty
Clean beauty goes beyond skincare and body products. Go clean with your perfumes and try a vegan, paraben-, sulfate-, and phthalate-free fragrance from esscentials by Scent Beauty. This line offers scents that are clean, fresh, and powerful. Plus, they come in the most lovely bottles that you can re-purpose as flower vases when you are done enjoying them. I am loving Good Morning and Autumn Leaves; they really awaken my senses. Available on Amazon for $50.
Tips for Shopping Budget-friendly Clean Beauty
Do your research! You can't always rely on the packaging. Be an informed shopper.
Look for stamps of approval from certified organizations that test products and verify brands' claims. Keep in mind that not all clean beauty brands have these certifications, especially smaller companies, because they are expensive to get.
The budget-friendly approach to going clean is to start by swapping out a few products that you apply and leave on your skin every day for clean ones, like lotion, deodorants, and sunscreen. Then gradually switch other products like shampoo, cleansers, makeup, etc.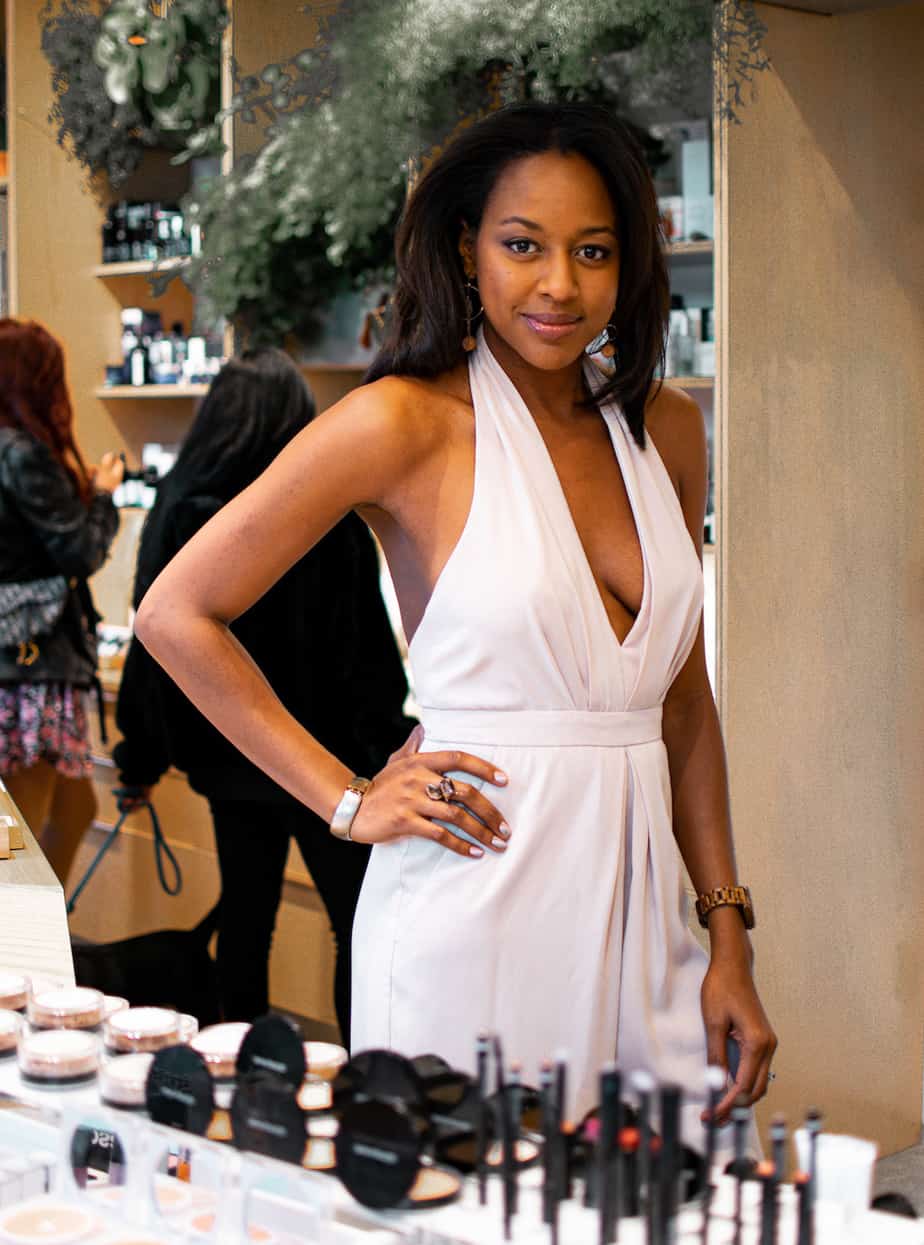 It took me some to come to terms with ditching products that I have been using for years for cleaner alternatives. I made the decision not because it was cool or trendy, but because it was healthier. I hope this content inspires you to take a look under your sink or in your makeup drawer, read ingredient labels, and consider how your favorite products are made. Hopefully, you will think clean or greener the next time you shop for beauty products!
Stay fabulous,