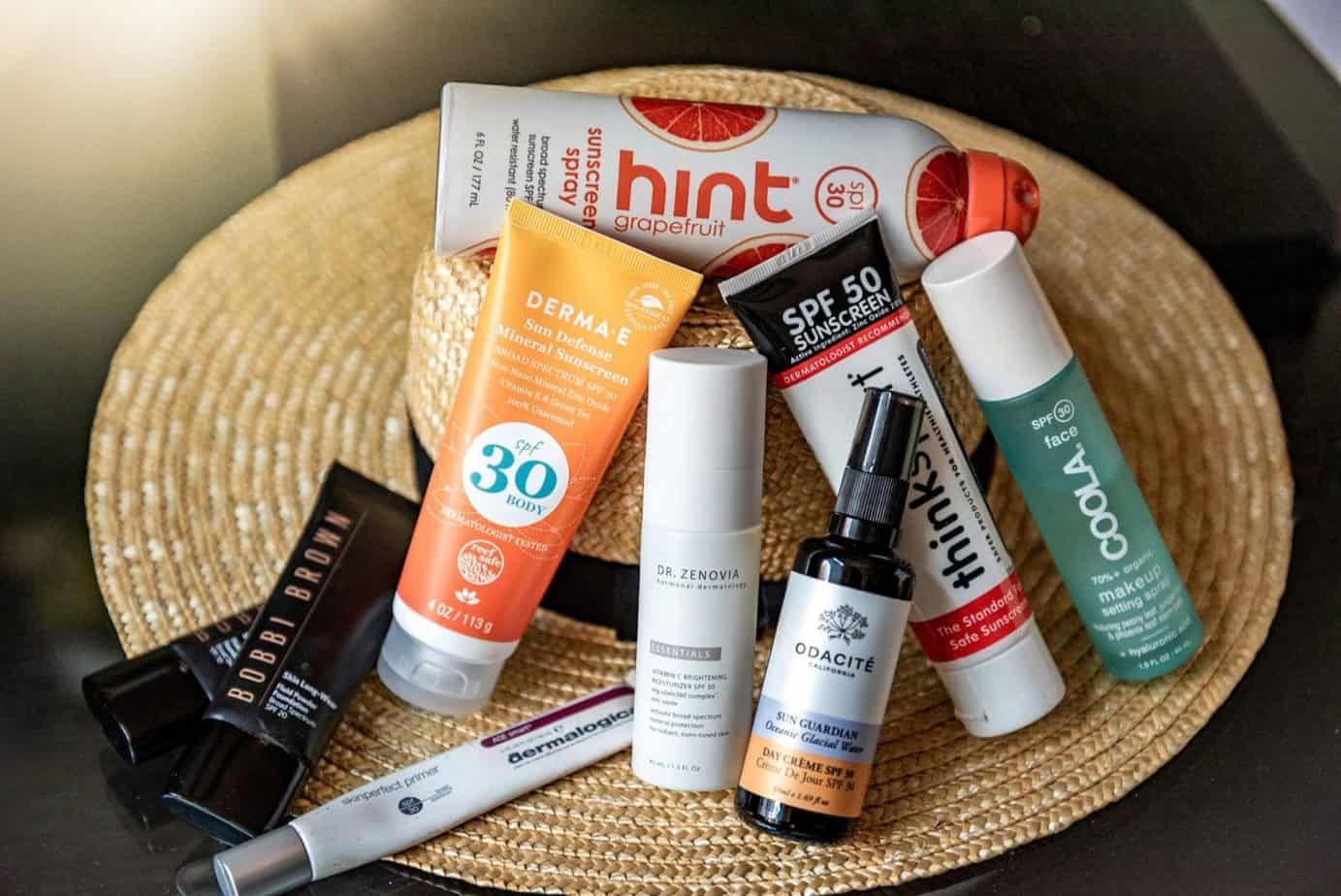 Get ready to enjoy summer while protecting yourself from the sun! Wearing SPF daily is so important for your skin, but you may need to stock a variety of products to get all the protection you need. If you're wondering what to buy, don't worry; I have you covered. Here is your guide to the best SPF products for summer.
Best Overall
If you are looking for the SPF that does the most and still protects you, look no further than Odacité, one of my favorite brands of clean beauty products. This broad-spectrum mineral moisturizer with SPF 30 not only protects the skin from harmful UVA + VB rays, pollution, and blue light, it also contains Vitamin E and green tea to fight free radials and includes marine nutrients to keep the skin hydrated. It's also vegan, cruelty free, and 100% natural.
Best Moisturizer
Olay has been around forever, so you know you trust this brand that even my mother swears by. For the first time, Olay has added an SPF to their Regenerist Whip formula. This lightweight moisturizer has advanced Amino-Peptide Complex II, and not only will protect you from the sun but will also diminish the appearance of lines and wrinkles.
Best in Makeup
Bobbi Brown has some great foundations, and this long-wear, liquid-to-powder formula is no exception. Perfect for summer and available in 28 shades, this sweat-resistant product covers blemishes and protects your skin from blue light and UV rays with SPF 20.
Best Mineral
I have been sharing my favorite Derma E products on the blog for years now, so it's no surprise that they made the list. This Sun Defense mineral sunscreen with clear, nanoparticle-free zinc oxide comes in a face and body formula. Made with Vitamin C and green tea, it's also hypoallergenic, non-irritating, sensitivity tested, fragrance free, paraben free, and gluten free.
Best Vitamin C
Dr. Zenovia's skincare line was launched in 2020, and it instantly became one of my favorites. Her Vitamin C moisturizer is designed to brighten your complexion while improving your skin's texture and overall appearance. The clinical-grade Vitamin C-Ester helps diminish dark spots, and the nano zinc oxide protects your skin from harmful sunrays.
Best Primer
Primer is supposed to help your makeup go on smoothly, but why limit its potential when your primer can do so much more? This soy protein formula goes on smooth to help even out the skin tone with its slightly tinted powder and minerals. Additionally, the peptides help to firm the skin long after you apply your makeup. That, along with the SPF, makes it one awesome primer.
Best Spray
Kiss those white, gunky, awful-smelling spray-on sunscreens goodbye! When I started using Hint, the first thing I noticed was the fresh and fruity smell. It was so refreshing to spray on sunscreen without having a lingering odor. This lightweight sunblock isn't sticky, and the weightless formula dries clear for easy reapplication.
Best Sport
Calling all athletes, or those looking for heavier, long-wear SPF that's great for all outdoor activities. Enter Thinksport! Waterproof for 80 minutes and with an SPF of 50, Thinksport is ideal not only for athletes but also those concerned about the environment, as it is free of biologically harmful chemicals and any animal byproducts or testing.
Best for Reapplying
One point I must stress: SPF only is active for two hours and needs be reapplied throughout the day. It is easy to spray SPF on your legs and arms, but harder when you have a full face of makeup. Setting powder is the best way to reapply your SPF while maintaining your look. BareMinerals is an amazing cosmetic company, and their setting powder has an SPF of 25.
Remember: take care of your skin this summer while you're enjoying the warmer weather!
Stay fabulous,