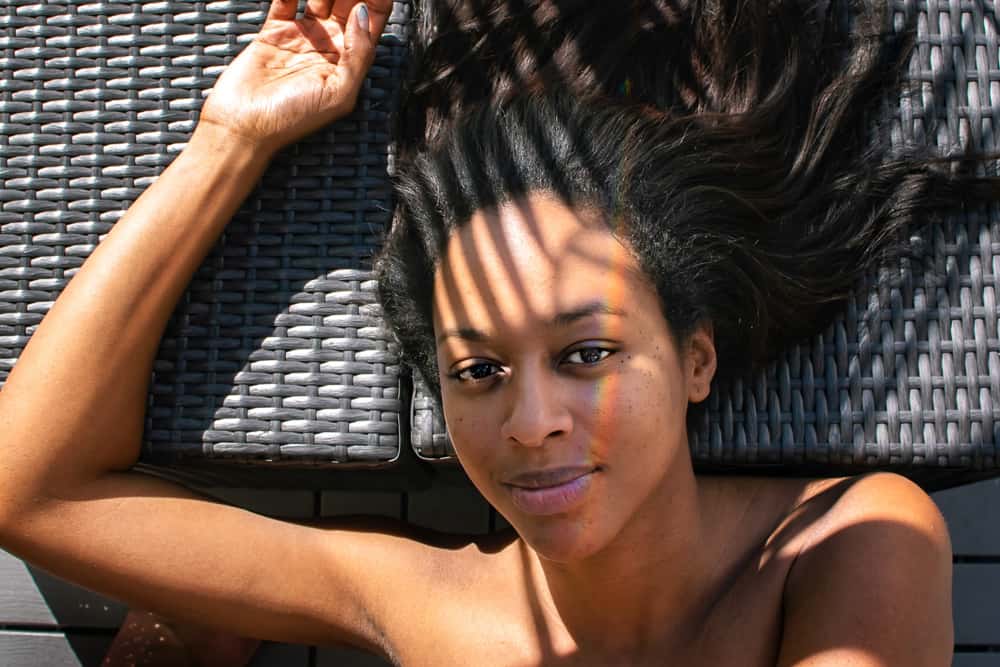 Twenty-two years: that's how long I have been suffering from clogged pores and acne. At one point, it was really bad, with cystic bumps and constant breakouts. Yet, many times I've gone months without a significant blemish. We all have our #skingoals, and my main concerns are maintaining an even complexion while treating my breakouts, clogged pores, and blackheads and whiteheads. If you suffer from similar issues, read on to learn more about which products I am using to treat my skin and my recommendations for you.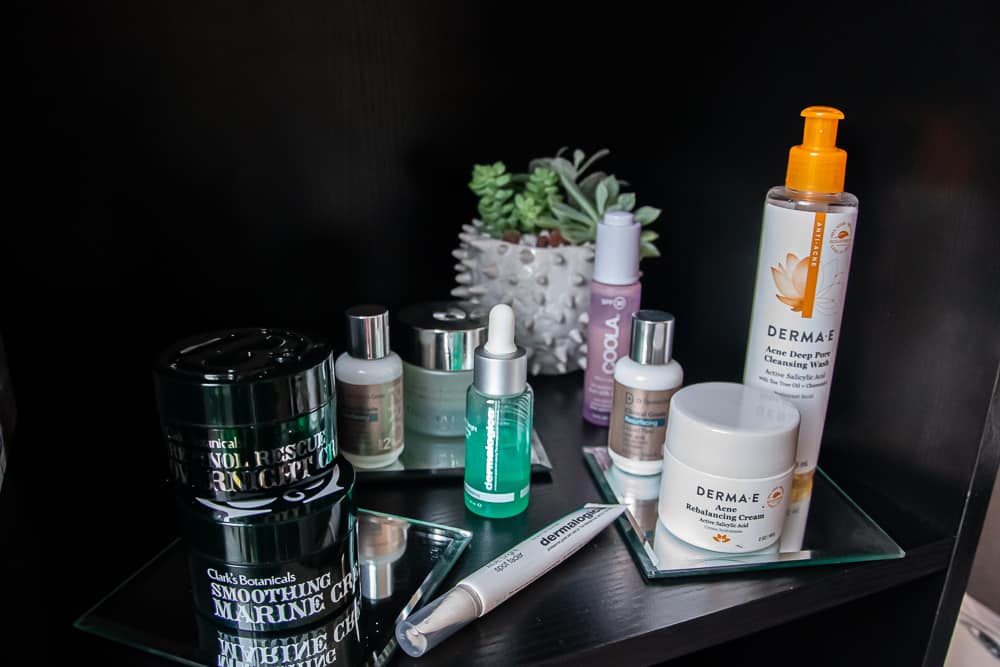 Morning
I am going to describe my routine for both daily maintenance and when I'm treating a breakout.
Daily Maintenance
Dermalogica products work well for my skin, and the active ingredients have significantly improved my overall complexion. However, they are a splurge compared to a typical drugstore brand. In the morning I don't cleanse my face; instead, I lightly exfoliate with Dermalogica Daily Microfoliant. This product gently exfoliates your skin and over time helps to unclog your pores.

Once I am out of the shower, I apply Dermalogica's Ultracalming™ Toner Spray. Then, I use a product I have been loving lately: the new Age Bright Clearing Serum. This serum has two active ingredients to not only address my acne but also help brighten dark spots.


Next, I keep my skin hydrated by using Clark's Botanicals Smoothing Marine Cream as my daily moisturizer. Its glycolic acid and algae extract soften your skin beyond belief and help with inflammation that can be caused by acne. At a recent photoshoot, the makeup artist noticed my skin as soon as she went to apply makeup, and that never happens. Finally, because sun protection is essential, I have been using the COOLA Sun Silk Drops to combat UVA and UVB rays.


Breakout Treatment
When I feel a breakout coming on, I switch up my routine a bit to target the acne and minimize blemishes as soon as possible. I have sensitive skin, so I don't like to use aggressive treatments on a daily basis. However, these work great on breakouts, and they are a little more budget-friendly as well.

After using these products, I continue my routine with Clark's Botanicals moisturizer and COOLA SPF.
Evening
I always say that great skin starts with clean skin, so I double cleanse every night and stick to this routine whether I have a breakout or not.
Daily Maintenance
On a nightly basis, I first use a cleansing oil, typically Dermalogica PreCleanse, to remove my makeup. I also recommend Biossance Squalane + Antioxidant Cleansing oil as another option. After removing my makeup, I cleanse with ELEMIS Gentle Foaming Cleanser.


Afterward, I use Clark's Botanicals Overnight Retinol Cream, which includes ingredients that smooth and exfoliate your skin—perfect for those suffering from clogged pores.


Breakout Treatment
During a breakout, I use DERMA E Acne Rebalancing Cream. I find that it helps to significantly shrink my bumps and smooth my skin overnight. When I have noticeable blemishes, I target them blemishes Dermalogica Age Bright Spot Fader, which not only includes Salicylic Acid to help reduce blemishes but also works to fade any marks on the skin as well.


Treatment & Masks
Two or three times a week, I use Dr. Dennis Gross Clinical Grade Resurfacing Liquid Peel. This two-part treatment with its lactic acid and alpha-hydroxy, it helps encourage new renewal which is much needed for blemishes and acne scars.


Once a week I like to give my skin a little extra pampering and apply a face treatment mask. Depending on the condition of my skin that week, I choose a treatment mask to address the problem. Dry skin, blemishes, dark marks—I use masks specifically formulated to tackle these issues.


As a blogger, I am very fortunate to receive a myriad of skincare products sent to me on a weekly basis. While that is often an incredible perk, it can also be overwhelming at times. The urge to consistently sample different products can wreak havoc on your skin. If your skin stops responding to a certain product, feel free to switch up an ingredient season to season. However, no matter what your skincare routine entails, my advice is to introduce only one new product at a time so you can test its individual efficacy.
Stay fabulous,