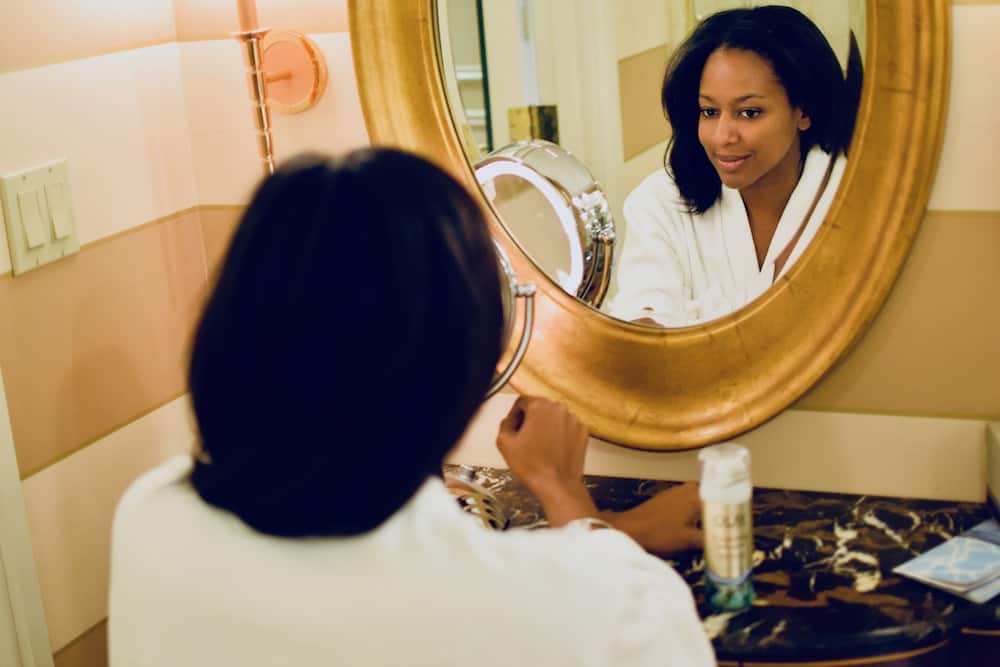 Like many of you, I am constantly looking for ways to improve my complexion. Since I started this blog, I've taken a serious look at my skin care. I've openly shared my struggles with acne, clogged pores, and hyperpigmentation. I've experimented with many brands and learned a lot through trial-and-error, and over time, tailored my skincare routine to what works and hand-picked products I can recommend with confidence. Time has taught me that great skin starts with clean skin, and a soy-based facial cleanser can do much more for your complexion than merely remove makeup. Read on to learn more about the benefits of adding a soy-based cleanser to your skincare routine. And don't worry—you won't have to change your latte order!

Benefits of Soy-Based Skin Care Products
Glycine Soja Oil, commonly known as soybean oil, is a common ingredient in cleansers and moisturizers. A little-known fact is that it contains antioxidants such as Vitamin B-complex and Vitamin C, both of which prevent the appearance of wrinkles and fine lines and help the skin to restore its long-lost radiance. Soybean oil is also rich in Omega-3 and Omega-6 Fatty Acids, which stimulate collagen and elastin production, making our skin more supple and flexible. Apart from giving you healthier-looking skin, Glycine Soja Oil can also work wonders in improving the appearance of your skin's texture.

Olay Cleansing Infusion Facial Cleanser with Deep Sea Kelp
I have always thought of Olay as the youthful skin care company. My mom has been using Olay products for as long as I can remember, and she has beautiful skin. Olay products aim to keep your skin looking flawless through moisturizing and anti-aging properties, and their new facial cleanser is no exception. I recently started using Olay Cleansing Infusion with Deep Sea Kelp and aloe extract, and I absolutely love it!
This soy-based facial product actually improves my skin while it cleanses. I hate cleansers that strip your face of moisture and leave it feeling dry. Olay's facial cleanser leaves my skin feeling soft and smooth while removing dirt and makeup from my face. When your skin is too dry, your body produces oil to help hydrate it. Those oils can clog your pores and cause breakouts. For a radiant complexion, it's important to keep your skin hydrated—and Olay Cleaning Infusion does just that.

Give this new Olay Cleansing Infusion Facial Cleanser with Deep Sea Kelp a try, the gold packaging makes it easy to spot on the shelf! Let me know you what you think. I'm so excited to have found a cleansing product that works for me and am confident that you'll fall in love with it too.
This content is sponsored by Olay. All thoughts and opinions are my own
.
What is your favorite Olay product? Share in the comments below!
Stay fabulous,

Pin Me