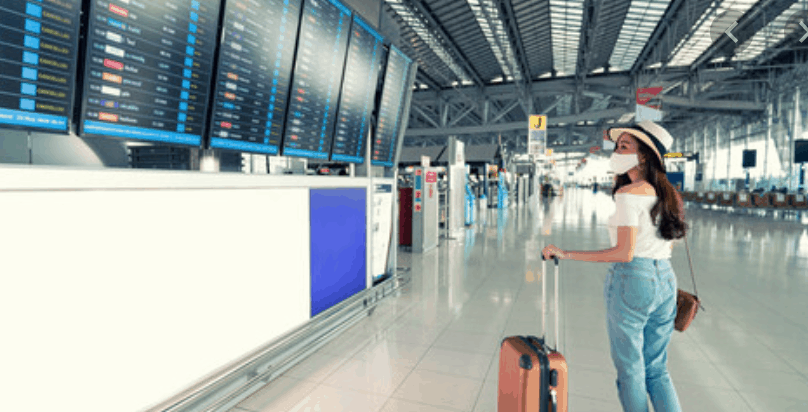 We are officially 18 months and counting into this pandemic, and just when we thought it was safe to take off our masks, the Delta variant emerged, causing worry and stress all over the world again. But that hasn't stopped many of us from taking work trips, visiting families, and going on vacations that we put off from the previous year. According to the TSA, travel is up 100% in the summer of 2021 from the same time in the previous year and has almost reached levels from 2019.
OK, so clearly, we are traveling. The question now is, how do we travel safely during this latest surge of COVID? Read on to see which countries are safe to visit, the best practices when flying and staying in hotels, and additional protocols to follow when you return home.
Before You Book
If you decide to travel, be sure to check the cancellation policies for your transportation and/or accommodations. Many companies are allowing travelers flexibility regarding cancellations and fees. Prior to booking, make sure you will be able to receive either a full refund or credit to travel at a later date should you need to change your reservation. Also, check any prior restrictions regarding testing and possible quarantine orders. Kayak has a great map that shows all travel restrictions by country and a list of all current travel policies by the company.
Vaccine Mandates
To travel safely during COVID, some feel a vaccine mandate should be in place. Lawmakers continue to discuss this highly debated issue, but some municipalities have taken steps to require vaccines for entry into bars, restaurants, and large venues. Here is the most up-to-date info as of 8/20/21:
Q: Do I need a vaccine to fly?
A: No and yes. To fly within the U.S., you currently do not need to be vaccinated. However, Canada now requires a vaccine for all commercial air travelers, passengers on inter-provincial trains, and passengers on large marine vessels with overnight accommodations such as cruise ships.
Q: Do I need a vaccine to visit some cities?
A: Yes. The number of cities that are requiring vaccines to participate in local activities continues to grow. Currently, NYC, Washington D.C., New Orleans, and Los Angeles are requiring one shot for entry to some establishments.
Q: Do I need a vaccine to check into a hotel?
A: Some. It depends on the city. In cities with vaccine mandates, some hotels are following suit and requiring that their guests be vaccinated.
Rule of thumb: if you are vaccinated, either carry your vaccine card with you or, as I recommend, take a photo of the card and keep it on your phone. This way, if you do need proof of your vaccination, you have your card with you at all times.
Where is it Safe to Travel?
While that trip to Greece you've always wanted to take or the Italian wine tour you've been planning might be a go, that journey to the land down under you've been dreaming about will need to wait. International travel is happening, but every country is enforcing its own restrictions. Additionally, you might want to proceed with caution to several U.S. destinations as well, as there are clusters of the Delta variant in areas of the South and West.
International Destinations
International travel is not totally off the books. Several countries are 100% open to American travelers; however, some will require a negative COVID test upon entry, possible quarantines upon arrival, and the U.S. may require you to show a negative test upon returning back home.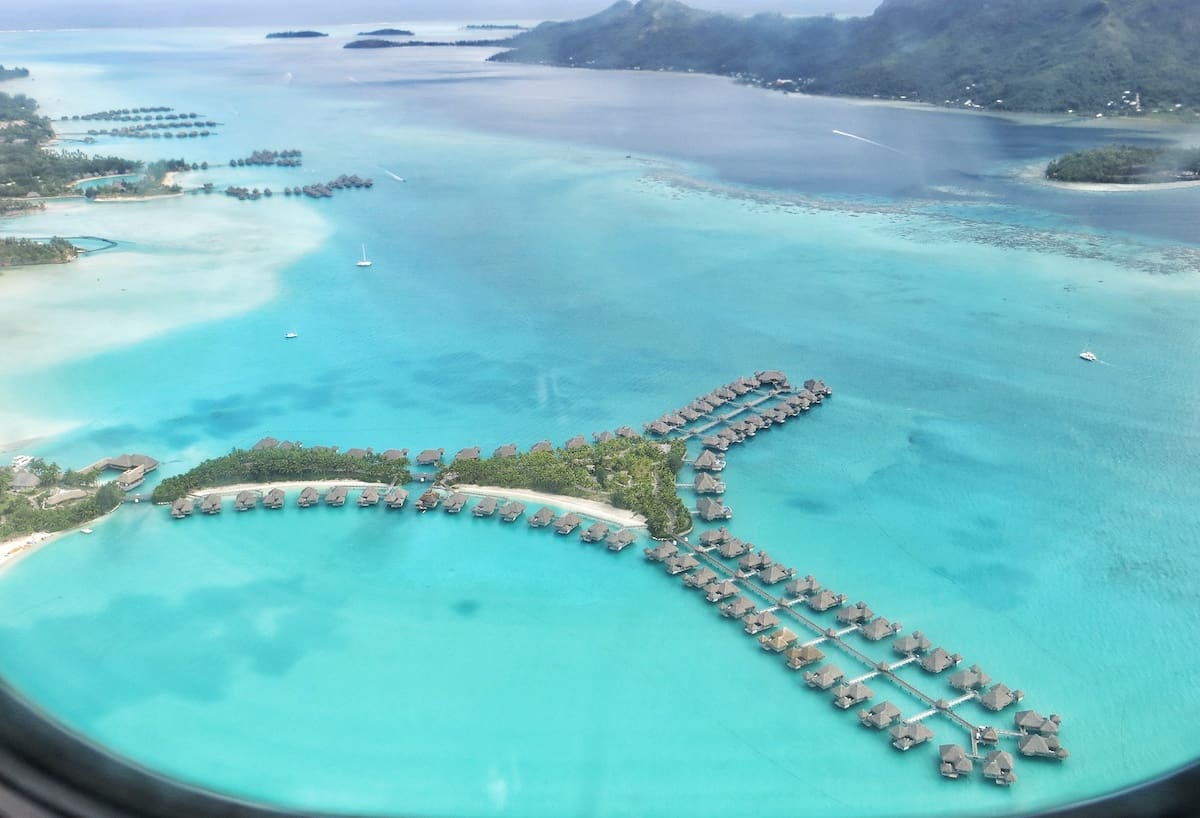 I know I will be dusting off my passport this fall and have many travel plans in store. The best guide I recommend is on Travel + Leisure. They provide detailed info on every country's travel restrictions and threat level and give guidance on the current policies to return home to the U.S. These policies are subject to change at any moment, so be sure to:
Check your destination's travel restrictions before you start planning your trip.
Re-check your destination's travel restrictions before you book your flight.
Confirm cancellation policies with your airline(s) and hotel upon booking.
Inquire if your hotel offers COVID testing on-site for travel back to the U.S.
Remember to check the U.S. Embassy website for the most up-to-date information regarding travel to any country.
Domestic Travel
Some states are taking much more aggressive measures to combat COVID than others, so be mindful of this when you book your travel. If you are not vaccinated, I would cancel your trip to NYC. They just instituted a vaccine mandate for all restaurants, bars, theaters, and large venues. If you plan to travel within the U.S., be mindful of regions in which cases are spiking, but at this point, it's likely that is happening in most places.

Airport & TSA
Delayed flights and long security lines are enough to make traveling stressful under normal circumstances, and traveling during COVID may change your mind about flying altogether. On the bright side, TSA has implemented changes to its security measures to help ensure the safety of all travelers. Touchless ID verification and allowing passengers to carry on 12 ounces of hand sanitizer instead of the three-ounce limit are just a few of the improvements I've seen.
I have flown several times over the past six months, and I can confirm that the amount of people traveling is steadily increasing. Keep in mind, though, that airports are still understaffed. Flight schedules are still limited, and therefore planes are often full and oversold lately.
It goes without saying that a mask must be worn at all times in the airport. Airports have installed plastic guards at airline check-in counters and TSA security checkpoints. Many airport restaurants are closed; however, some are offering drinks to go. Many airport lounges have also closed or are offering reduced services and capacity to meet social distancing protocols in place.
Flying the Not-So-Friendly Skies
While social distancing isn't in the forefront of our mind as much as it was in 2020, it's something I think about when I fly. Wearing a mask at all times is required when flying. Earlier this year, airlines had cut beverage service on flights; however, many are back to full or slightly modified service. Planes are being cleaned more thoroughly in between flights, and my preferred airline, Delta, provides a hand sanitizer upon boarding to use for your seat and screens.
One unfortunate trend to note is that passengers have been more unruly lately since the pandemic. A new survey shows that 84% of flight attendants have had to deal with a passenger incident in 2021. From refusing to wear a mask and kicking seats to throwing trash to physical altercations, passengers are engaging in some crazy behavior. I have seen reports of one passenger being duct-taped to his seat as a restraint until the flight could land.
Before I book my flight, I always check the seat map and see how full the flight is. Opting for less-than-ideal flight times with fewer passengers may lessen the chance of encountering unruly passengers and give you more room for the flight as well.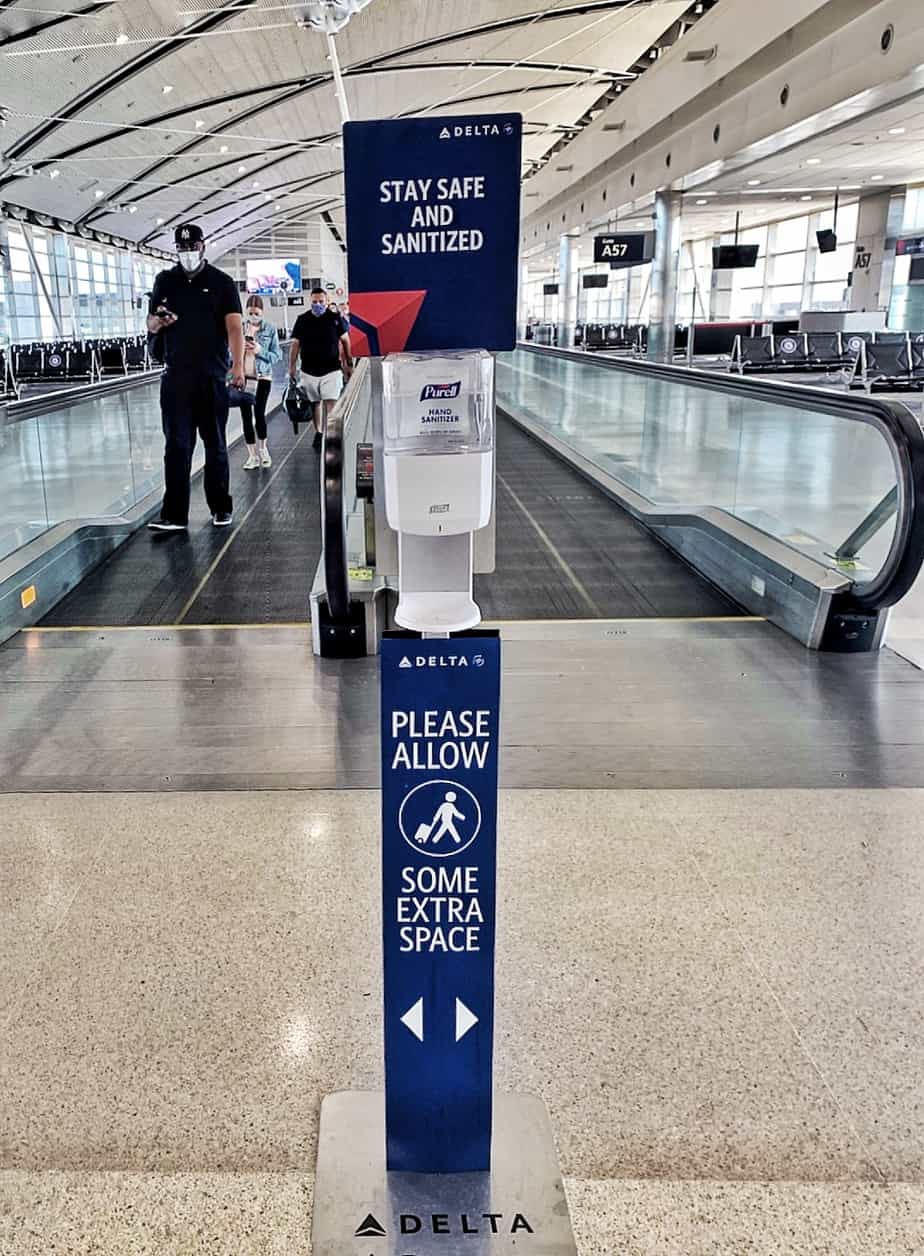 Car Rental
If flying during COVID sounds daunting, opting for renting a car will probably be more expensive than ever before. Most car rental companies sold off a lot of their inventory during the height of the pandemic to keep the business afloat. However, now that renters are back, combined with a nationwide shortage of vehicles, there aren't many options available, causing prices to skyrocket. Some travelers were so desperate to find a car that they rented a U-Haul moving van at the low rate of $20/day for their family vacation.
Accommodations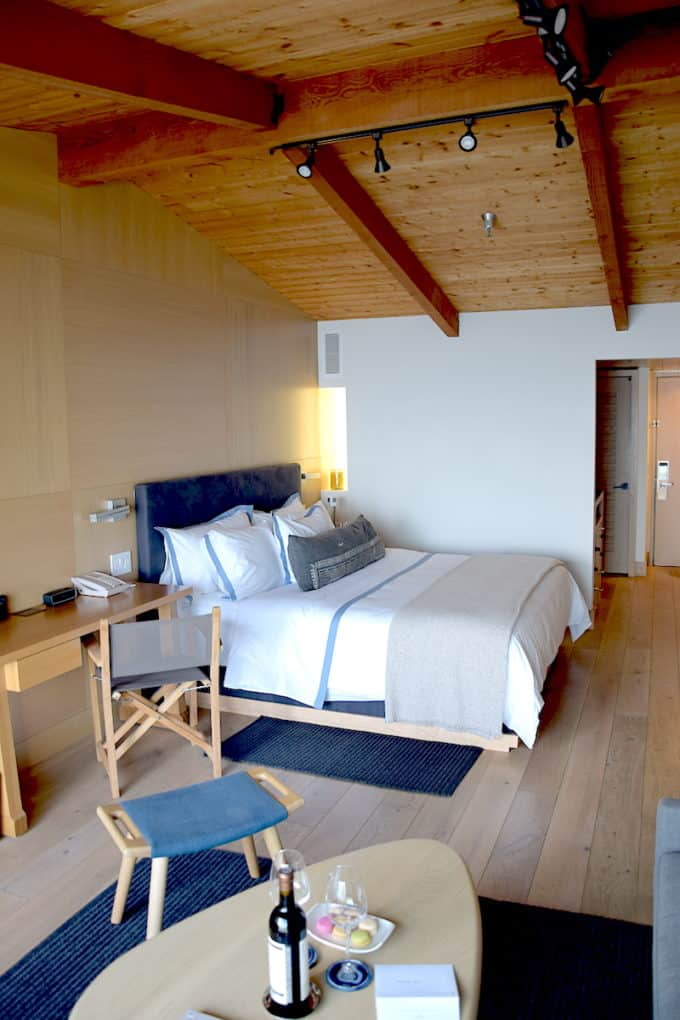 Hotels
The hospitality industry is constantly monitoring the situation with COVID. As conditions change, hotels may be forced to temporarily close when infection rates spike, which may affect your travel. The best advice I can give you is to check on your hotel's website daily until you depart. The most up-to-date info will be posted there.
At least you can put your mind at ease when it comes to cleanliness. Major hotel chains are cleaning common spaces more frequently and taking additional steps to ensure that rooms are sanitized. Most are using hospital-grade disinfectants and including sanitizing wipes in the rooms. To lessen the amount of face-to-face contact, hotels are opting for reduced housekeeping. Some are even offering you extra reward points if you forgo cleaning during your stay.
Airbnb
If a big hotel seems too risky and you opt to stay in a private home or residence through Airbnb, you will find that their cancellation policy is stricter with less flexibility. Read more about how Airbnb is handling cancellations here.
You will be pleased to know that Airbnb has upgraded its cleaning standards and now indicates on the website which hosts are adhering to the new protocols.
As we wrap up summer and the holiday season approaches, more and more of us will be leaving the comforts of home and venturing out to see the world. If you are traveling during COVID, whether it's by plane, train, or car, just remember that safety should be the number one priority!
Stay fabulous,