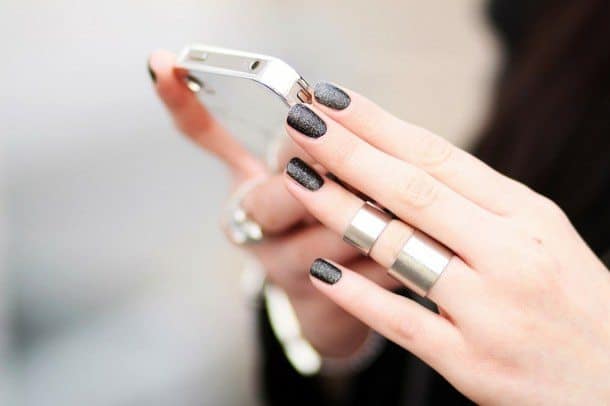 Your nails, now more than ever, are a way to show off your personal style. As the seasons change, so should your nails. It's time to put away the bright yellow and beachy pinks for a more sophisticated palette. No matter how conservative or artsy you want to go, there is a trendy color for you this season. Here are my top fall nail colors:

Natural Beige
Every season has its nudes, but for fall you can't go wrong with a natural shade with beige hues. It will really pop against your deep fall color scheme.

Deep Plum
Purple is always a go to color for me, but this fall a reddish purple hue is more in trend. Go plum for a striking and elegant look.

Rose Gold
Want to be pretty in pink this fall? A metallic shade is the right choice to be on trend this season.

Jewel Green
Green has been seen all over the fall runways. For your nails, to avoid the army look I recommend a deep green jewel tone.

Deep Royal Blue
Go bold with blue with season! Try a smokey shade for day or a bright cobalt for evening.

Blood Red
Paint the town red this season. Instead of your typically bright shade, try something a bit more muted.

Charcoal Sparkles
This season take your grey to the next level with a hint of shimmer and sparkle.
What is your go-to nail color? Will you change it up for one these fall picks?