I always say that the space you live in be a conversation starter for any guest that walks through the door. It should speak volumes about not only your style but where you have been, where you plan to go, how you relax, and what is important to you.
If you want your space to evoke images of Africa and areas in South America like Peru and Chile, and have colorful accents that are eclectic and charming, then you should personify a Tribal Style. This interior style reflects your appreciation for artisan workmanship and various cultures around the world.
I recently traveled to Northern Africa and my trips always inspire me to bring some elements of the country I visited home. Even if you can't hop on a plane, you can still this Tribal home decor into your space in an affordable way and still make it feel authentic to you.
Before you go and change your entire room over, start by adding some new accessories. They can act as the stepping stones you need to get your inspiration going. Whether you choose to start with a Tribal style rug, throw pillows, or even with just a candle, starting with just one small step will make a huge difference.
Crafting your unique Tribal home decor style starts from identifying the accessories you are naturally drawn to. Doing this gives you a chance to create an authentic interior design you will love from the get go, as well as allowing you to have the opportunity to mix and match or move things around as you please over time.
Tribal Style Decor Tips
You can slowly transition into the Tribal style by going from room to room, or by starting from the various surfaces in your home. For example, you can start from your table tops, then the couch, and then eventually your walls and floors. Alternatively, you can slowly add these Tribal accents by starting with your bedroom, then your living room and kitchen.
Use the Oblong Texture Vase to display stems on your mantel or entryway table, pair it with the Round Textured Vase, this Tribal style vase is inspired by the sun-drenched Nicobar Islands. It's the perfect starting point to testing out the Tribal style in your interior, as it also gives you a chance to see how well this Tribal accent complements your current interior style.
This stylish, handwoven throw blanket is another great accent with a Tribal style design that is easy to mix and match with your furniture and your current home decor style. Lightweight, smooth and absorbent, this lightweight decorative throw blanket is perfect for your chair, sofa or bed.
If you would like to add some Tribal elements to your pillows, you can easily do so with this Decorative Vegan Faux Leather Throw Pillow Cover. The unique patterns on this pillow cover give any room in your home vibrancy and add texture to your sofas, cushions, and bed.
Wooden Accents
The perfect addition to your global-style home, this wooden dough bowl is truly unique, as no two pieces are the same. Made from reclaimed wood and refinished in food-safe, eye-catching hues, use this piece to serve bread at your table or as a stunning accent with a history all of its own.
If your home decor is not bringing you joy or starting the conversation you want, then it's time to think about updating in way that speaks to you, and be sure to check out The Home VIbe for my Tribal Decor inspo.
Now, go and live stylishly!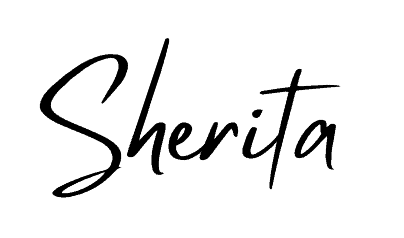 You might also like: