This post was sponsored by Sam's Club, but all opinions are my own.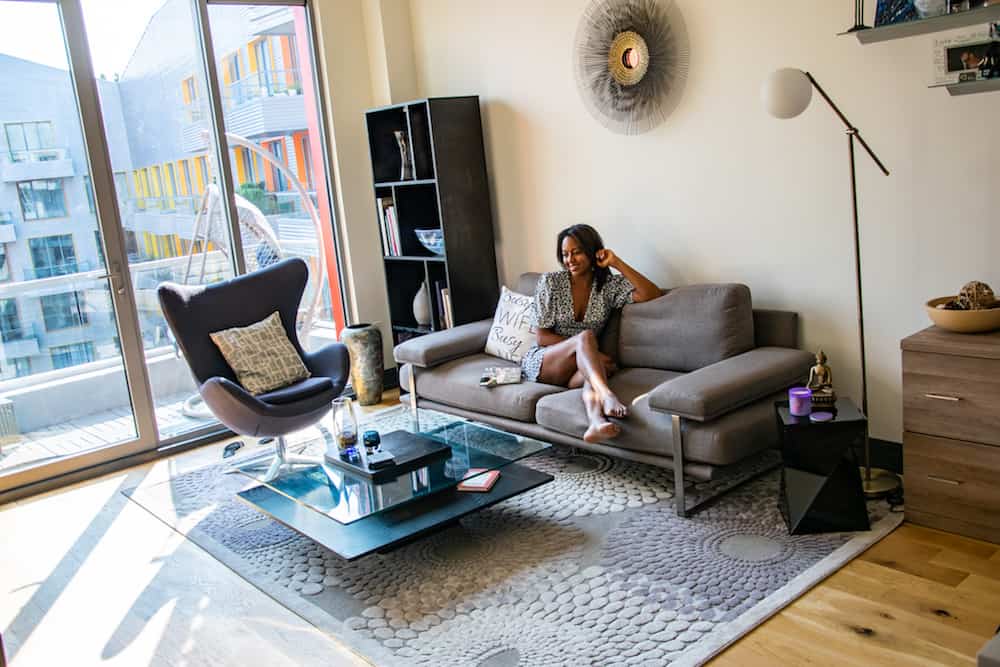 We all have an affinity to things. The more we have, the more space we need to store it all. Don't believe me? Look around and take a quick inventory of all your belongings: your furniture, the items in your cabinets and closets, and don't forget your storage areas. It's probably more than you realized—and if you live in a big house, you might not have even noticed how much you've acquired over the years. The thought of having to downsize your life may seem daunting, but it shouldn't. The less you have, the more freedom it provides because you aren't tied to things. What could you do more of if you had less?
Why the Need to Downsize?
When we left NYC, we ended up doubling our square footage to a very spacious two bedroom/two bathroom apartment in Los Angeles. Keep in mind that a similar 1400-sq. ft. apartment in New York is far more expensive and rents anywhere from $5,000–$7,500/ month, depending on the area. So when we decided to move back to NYC we knew we would have to downsize our lives. Luckily for us, we didn't get too comfortable in our LA place, so the process wasn't as bad as it potentially could have been.
At some point in your life, you might be required to move from the suburbs to the city for work, or a more convenient lifestyle may beckon. Or, you might suddenly find yourself with two or three empty bedrooms once your kids have left the house. For us, it was geography, but the decision to prioritize experiences over space was a determining factor. Why pay for room that you don't need when you could spend that money on aspects of life that you find more fulfilling, like dining out, socializing, or traveling? If you, too, have come to this realization, then it is officially time to downsize your life.

Tip to Downsize Your Life
I have realized that the formal culture I remember from my childhood has changed and life is a lot more casual these days. Growing up, I remember our house including a formal living room and dining room, along with a casual version of the same rooms: the family room and kitchen table. Most people, especially those living in a big city, no longer set up their homes this way. Today, people entertain, eat, and relax all in the same space. Finding a home or an apartment with an open concept that you can furnish with comfortable yet stylish pieces is the key to getting the most from downsized life.
When we looked for new furnishings for our 650-sq. ft. apartment, we didn't want to spend hours or days running from store to store to find something to fit our style. I turned to Sam's Club because we knew we could expect something special, and we found the perfect items to fit our entire place. Their online store has furniture in every style, but it was the modern and contemporary pieces that caught our eye. And as an added bonus, a membership gets you free shipping on Sam's Club online.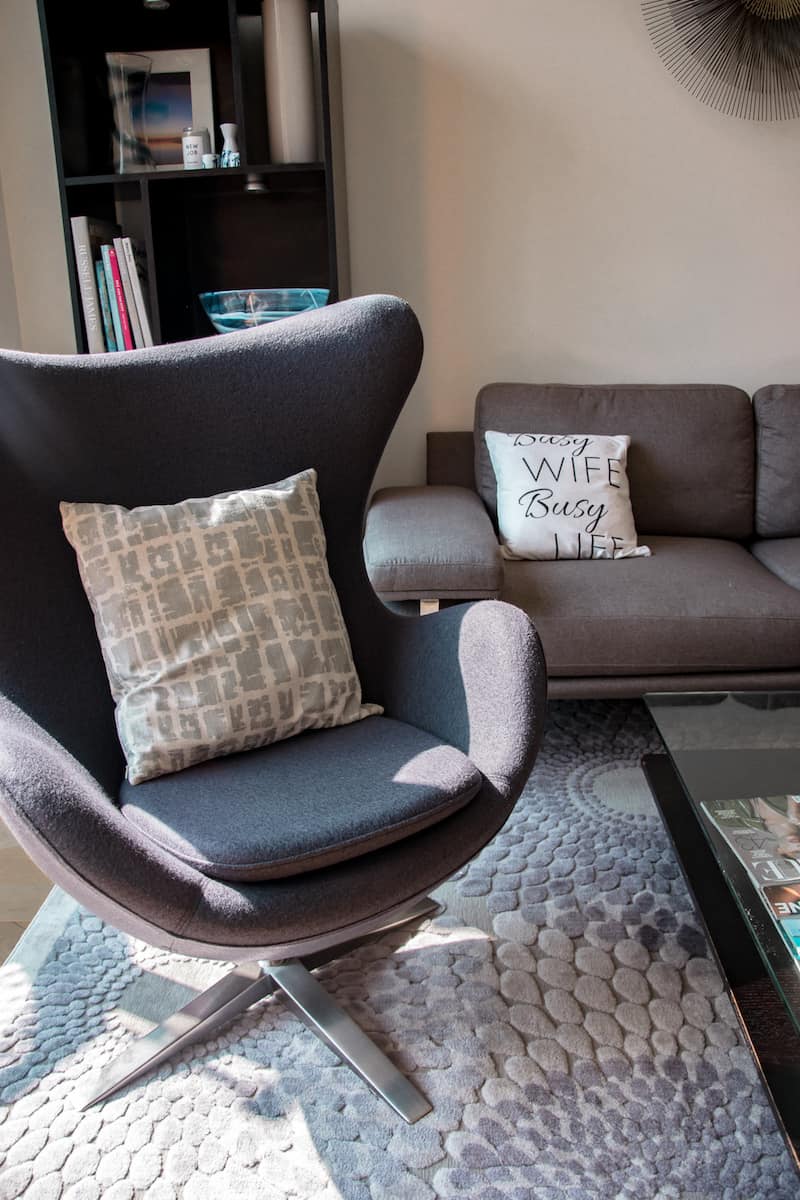 Less is More
If you have lived a supersized life over the years, then parting with precious belongings can be difficult. But when you are downsizing your life, it is unavoidable. Especially if you are moving from a house to an apartment, you can eliminate literally rooms of furniture. Now, we only have one sofa but were able to add additional seating with this statement accent chair. Remember, there is no need to fill every corner of life with stuff. That's the beauty of downsizing: Less truly is more!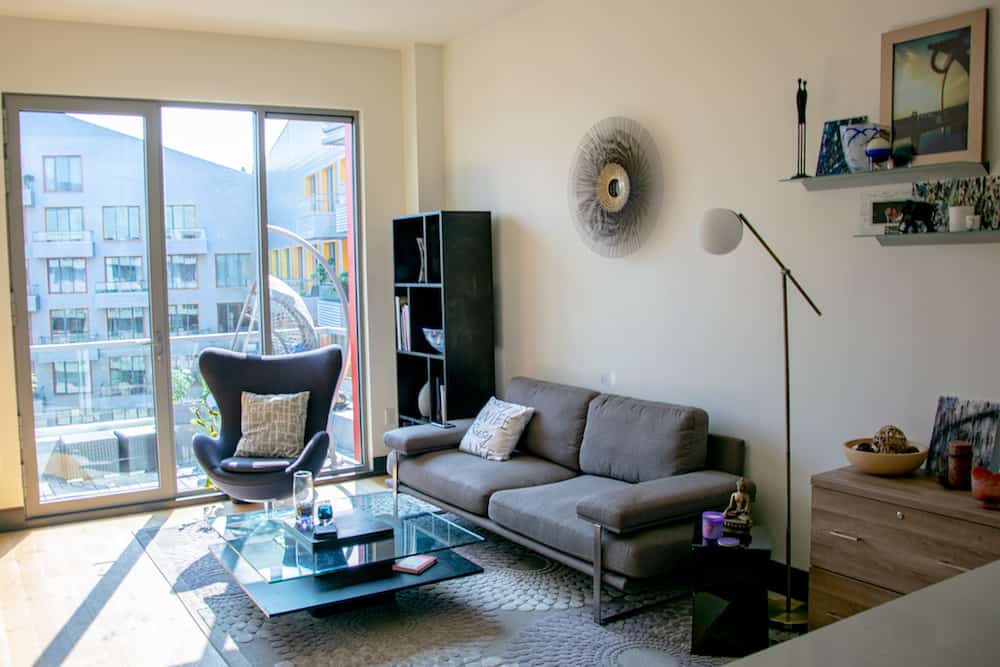 Shrink It Down
Sometimes moving furniture from a large space to a smaller one doesn't work, as your larger pieces may be too big for your downsized space. Start fresh like we did and shop for smaller, sleeker furniture. We found the most contemporary sofa to fit our style and budget from Sam's Club. It is not only comfortable, but I love how my laptop fits perfectly on the arms of the sofa and it instantly doubles as a little workspace.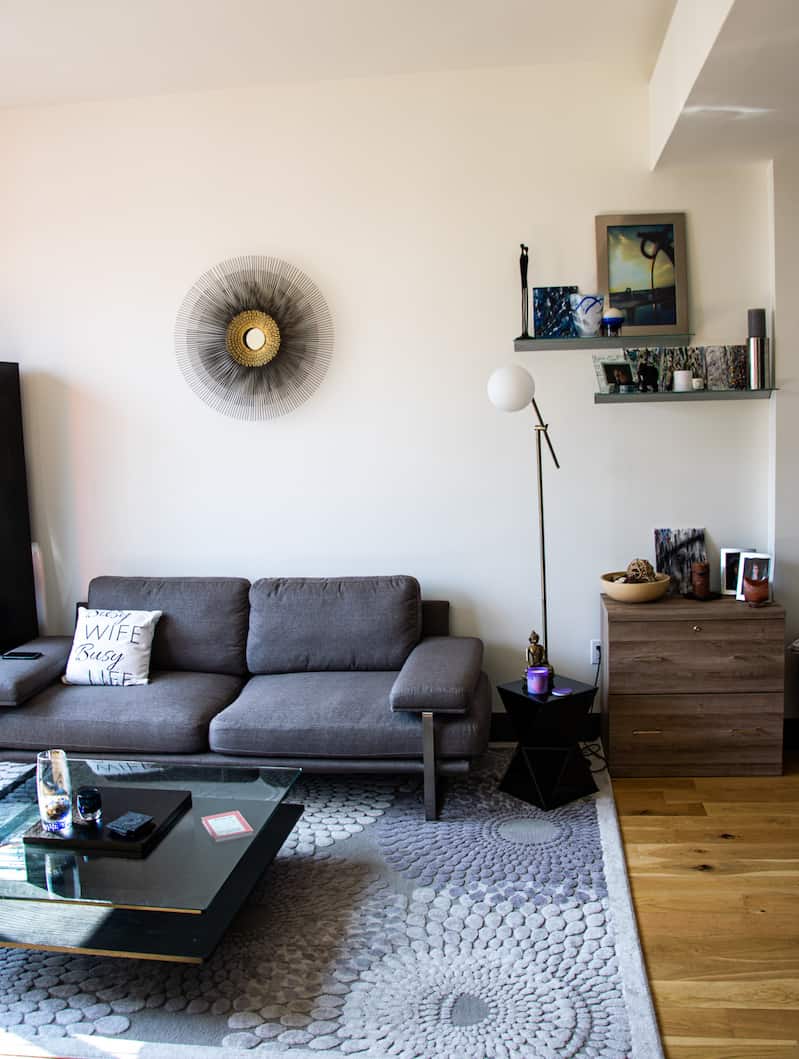 Play with Proportions
You don't want your place to look like a scene from "Honey, I Shrunk the Apartment," so have some fun with proportions too. We chose a fun little accent table and contrasted it with our large rug for the living room. When shopping online, I love how Sam's Club pictures most of their home furnishings in a decorated room with additional furniture pieces. This really helped me visualize what the items I loved would look like in my space. Take advantage of this feature to see how pieces might look in your own home. It really helps you experiment with different sizes to help mix up your space and make it more visually appealing.

Outdoor Oasis
We were lucky to find an apartment with large windows and some outdoor space. Having an area that feels like an extension of your living room can really help your downsized living quarters feel larger. We found this magnificent egg chair from Sam's Club, and it is the highlight of our apartment. Even though our balcony is small, this statement piece allows me to enjoy my coffee in the morning in a peaceful and relaxing way. Plants and herbs in your outdoor space are a wonderful addition to enjoy no matter the size.

As you downsize your life, create a space that works for you and your new lifestyle. Don't be concerned about decorating for others; make the space something you can fall in love with. Enjoy your downsized life and all the new experiences that await you!
Stay fabulous,

Shop the Post