If you follow my recipes, then you probably already know that I love seafood; so it's no surprise that when preparing dinner during the summer months, grilled fish often graces the menu. There is no question that fish is delicious when prepared via the grill, and this goes double for steelhead trout. My simple recipe takes little to no prep, and it's one of my favorite ways to prepare this fish. Plus, it's super healthy, for those of you looking for lite yet savory dinner options.
Jump to Recipe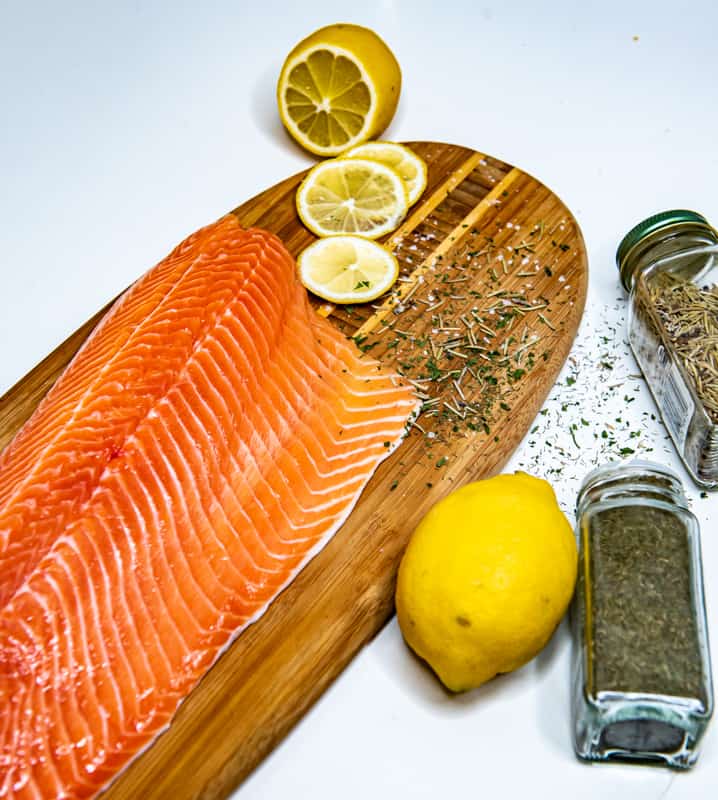 Rainbow vs. Steelhead Trout
Not to be confused with rainbow trout, which has a look and taste similar to branzino, steelhead trout has a pink color and to the naked eye can be confused with salmon. While both rainbow and steelhead trout belong to the same species of fish, rainbow trout spend their lives in freshwater lakes and rivers, whereas steelhead trout migrate to the sea after one to three years and spend the majority of their lives there until returning to freshwater to spawn.

Herb Crust Seasoning
Grilled steelhead trout can be served with a simple preparation of olive oil, lemon, salt, and pepper. However, you can also use a variety of herbs to complement the meaty yet flaky texture of the fish. For this recipe I used parsley, thyme, rosemary, dill, garlic, salt, and pepper. All of the herbs are dry, which I prefer when grilling, and the olive oil helps them to coat the fish evenly. The unique combination of flavors pairs well with the fish and adds a bit of crispness to the skin.
Start by drizzling olive oil along both sides of your fillet. Then, sprinkle the above herbs to create a crust on the fish. There is no need to marinate or season hours before grilling; the delicate texture of the fish will quickly absorb the delicious seasonings. Garnish your trout fillets with slices of lemon for added flavor and beautiful presentation.
Tips for Grilling Fish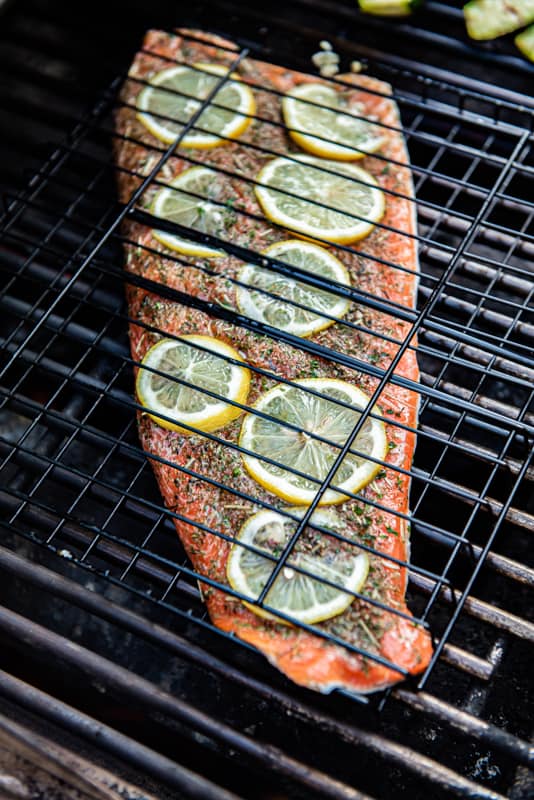 Grilling fish is an art. Often the fillets will stick to the grill bars; at times the skin will flake off and fall through the grates. Here are a few tips to consider when putting your favorite fish on the grill.
Be sure to spray the grill with non-stick grilling spray to prevent the fish from sticking.
Keep an eye on your seafood, as fish will easily overcook on the grill, making it far less appetizing.
If you are grilling small pieces of fish that may fall through the grates, place a grill mat directly under the grill and cook your fish on top of it.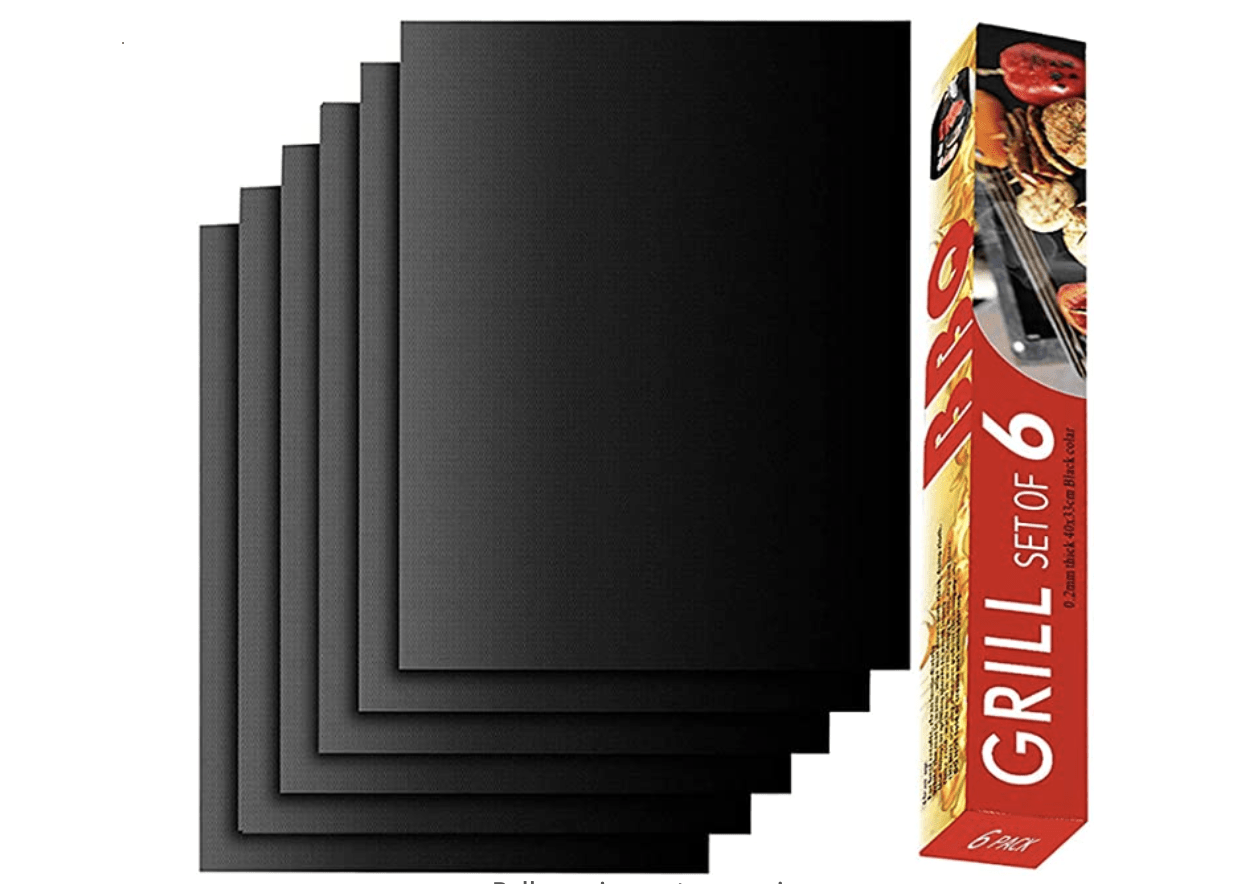 4. If you are grilling a whole fish or a side fillet, consider investing in a grill basket. This allows you to turn your food easily and keep it from falling into the grill without sacrificing that straight-from-the-flame char.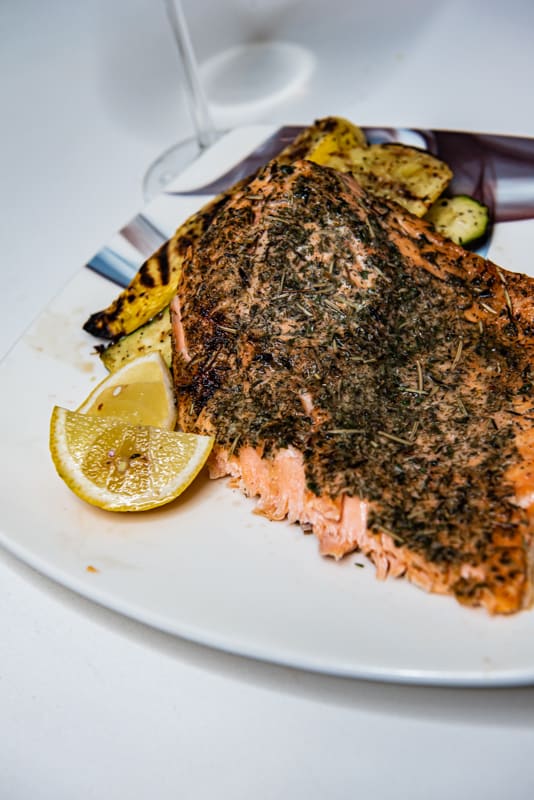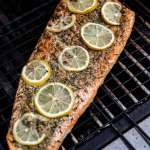 Grilled Steelhead Trout
A healthy and flavorful way to enjoy any fish.
Ingredients
1/2

tsp

dried parsley

1/2

tsp

dried thyme

1/2

tsp

dried rosemary

3/4

tsp

dried dill

1

tsp

garlic powder

1/2

tsp

salt

1

dash

pepper

1

filet

steelhead trout

approximately 1-1.5 pounds

olive oil

to drizzle
Instructions
Rinse fish and pat dry; then drizzle olive oil on both sides to coat.

Mix all of the dry ingredients together in a small bowl and sprinkle over fish to season.

Heat grill to medium heat or 300°F. Spray grill grates with cooking spray and place fish skin side down in a grill basket, on a mat, or directly onto the grill.

Cook directly over the flame for 3-4 minutes, or until the skin starts to crisp up. Carefully flip the fish and continue to cook for another 3-4 minutes.

Remove from the grill, squeeze a wedge of lemon over the fish, and serve immediately.
A simple, healthy, delicious fish dinner…what could be better than that in the summer?! Give this herb-crusted trout a try and let me know how you liked it in the comments.
Stay fabulous,