Written by: Joannna Lovering, Founder of Copper + Rise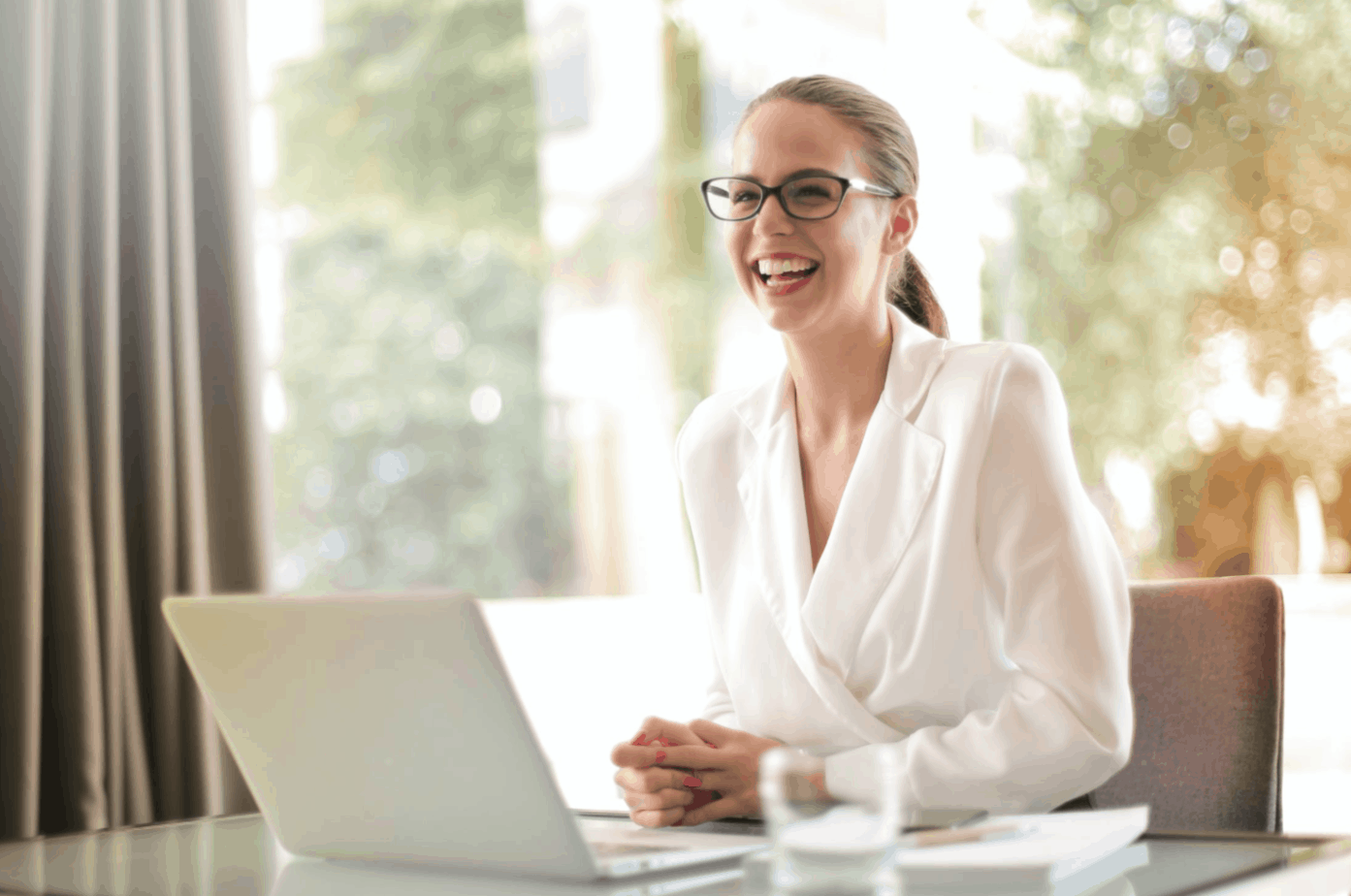 Dressing intentionally for a job interview is essential for making a good first impression. And now that job interviews are being conducted on Zoom, there's even more to think about when it comes to dressing to impress.
We're not totally throwing the conventional interview outfit playbook out the window, but interviewing on Zoom just isn't the same as showing up in person. During an in-person interview, a great outfit can do a lot of the heavy lifting for you when it comes to making a good impression. Having a great presence, warm body language, and a professional way of conducting yourself before, during, and after the interview can also leave people thinking, "Wow, what a great candidate."
When you click into a Zoom room, though, it's a completely different setting, and there are fewer opportunities for casual chitchat to showcase your personality. While I wouldn't say a Zoom interview outfit is more important than an in-person interview outfit, I do think it has a really critical job: helping you shine in an interview environment that isn't necessarily ideal for everyone.
It's especially tricky because, on Zoom, the interviewer isn't going to see your whole outfit. They're only going to see a small part of you, and the part they do see will appear small on their screen. Because of that, you need to make sure that you are the main event, and that nothing about your outfit (or your background!) distracts the interviewer from you.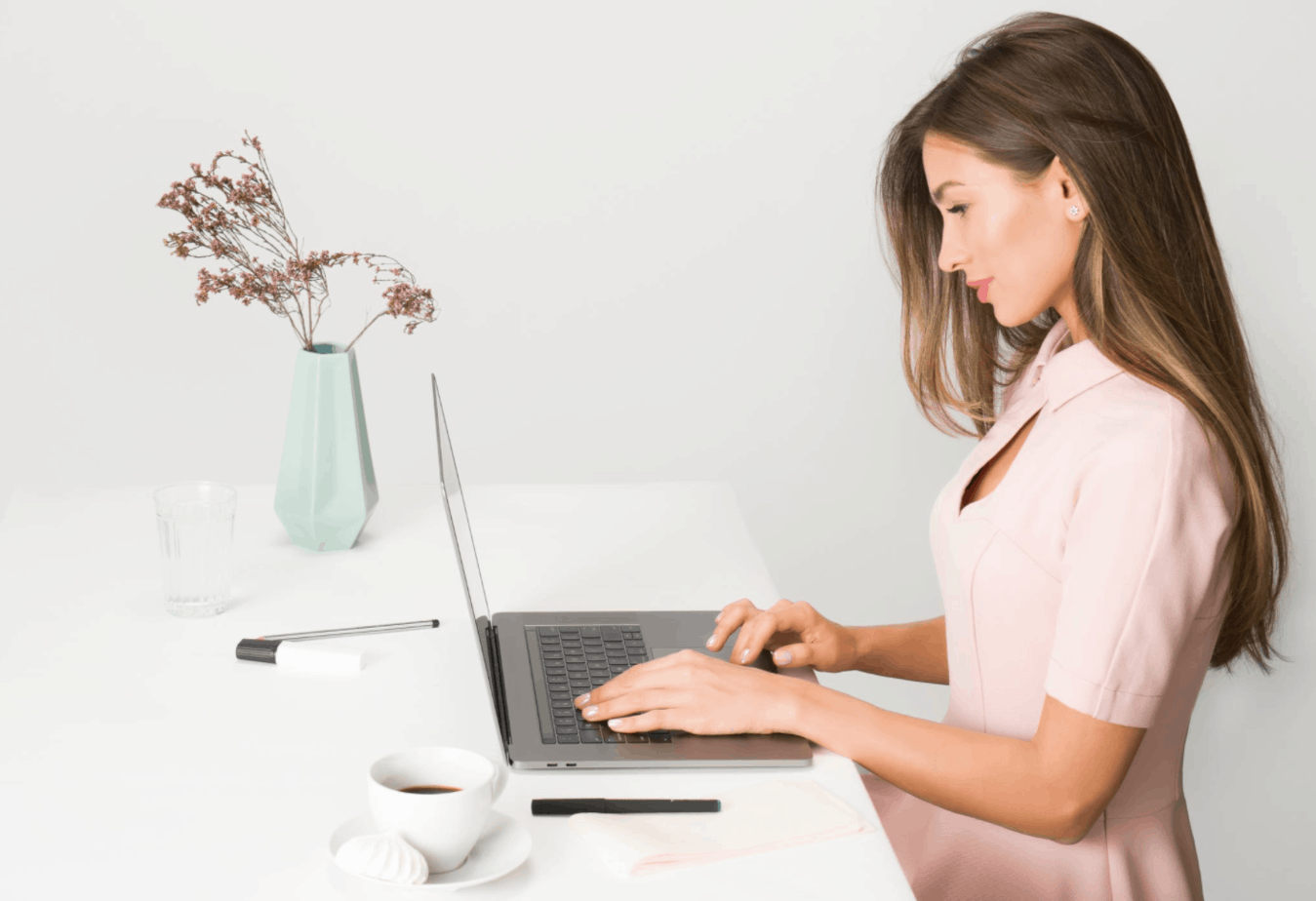 Zoom Outfit Guidelines
I call these tips my "Zoom Words to Live By." They're the pieces of advice I find myself repeating to clients about Zoom when they're preparing for an interview (or an important webinar or meeting, or even a virtual date). These "rules" are simple in theory, but it's empowering to have them up your sleeve. If you're nervous about an interview, feeling confident about your outfit can help settle your nerves and help you feel ready to take on the challenge.
Dress Up and Be Yourself
As a general statement, your outfit for a Zoom job interview should be relatively the same as what you would wear to an in-person interview. You can take it down one level—but just one! It's always better to be overdressed than underdressed for an interview, whether it's on Zoom or not. (And on Zoom, you probably won't "feel" overdressed, even if you technically are. Often we feel overdressed when we walk through an office and feel other people's eyes on us, or hear the sound of our heels clicking in a sea of people wearing sneakers. You won't have to contend with that dynamic—huge bonus there.)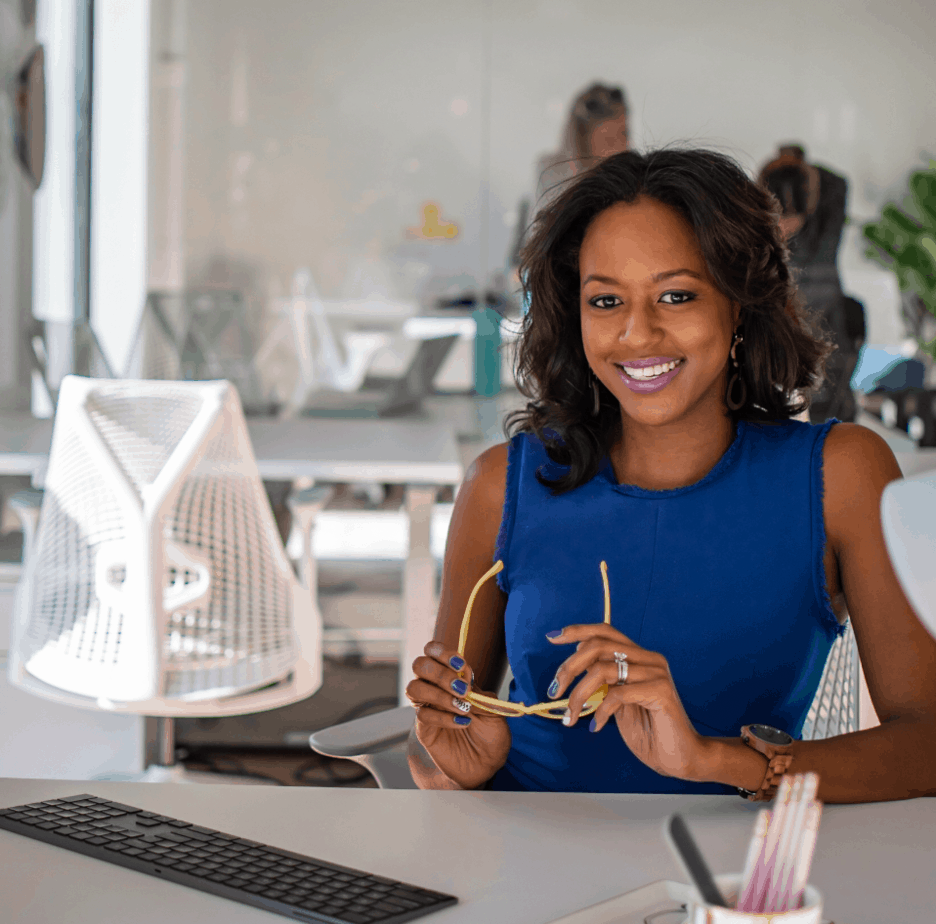 Color Choice Is Everything
There are certain colors you should avoid simply because laptop cameras are relatively low quality, and the way the images register will be more distracting than not:
No Black
I know, New Yorkers—I'm sorry! But laptop cameras have a really hard time seeing texture, folds, and seams on black fabrics. What ends up happening is your black top looks like a blob with no texture, and your head floats above it.
Nothing Too Bright
Avoid bright colors, especially bright white, red, and orange. While your camera is trying to adjust exposure on your face, your top may glow if it's white (however, note that cream, ivory, and ecru won't cause that glowy effect, and in fact do well on camera). Red and orange can bleed on the screen, giving off a haze.
Let Yourself Shine
No matter what, remember that YOU are the main event during an interview. You don't want any distractions, including your clothes. Take that into account when choosing a top. My recommendation would be to wear a solid, muted color with no pattern or lettering. If there is a pattern, make sure it doesn't have a lot of contrast.
For me, the easy answer for a Zoom job interview is to wear a solid muted color long-sleeve v-neck top and a simple necklace. V-necks elongate your torso and look good on any shape, and a necklace is an easy way to dress up your outfit and subtly add visual interest. Done and done.
Bonus tips for Zoom job interviews that aren't about your outfit:
Set your camera at eye level—meaning your camera should sit at the same height as your gaze. You won't be looking down (so no double chin to worry about) or up. By looking at the camera straight on, and at eye level, you'll get that professional "newscaster" effect.
Look straight into the camera, and not at the image of your interviewer, when you're talking. Then your interviewer will see you as making eye contact with them.
In general, less is more with your background. Anything distinguishable will be distracting (e.g., bookcases, family photos, or a large room behind you with lots of items to look at).
All of these tips ensure that YOU take center stage—or center screen, as it were. So, dress with confidence and intention, and remember: your loungewear awaits you as soon as you're done!
Special Offer
Joanna is offering a very special promotion to get you through this time: Quick Quarantine Style! Transfer your style transformation from home with 3 mini one-on-one sessions with a style expert at a fraction of the cost.

[simple-author-box]