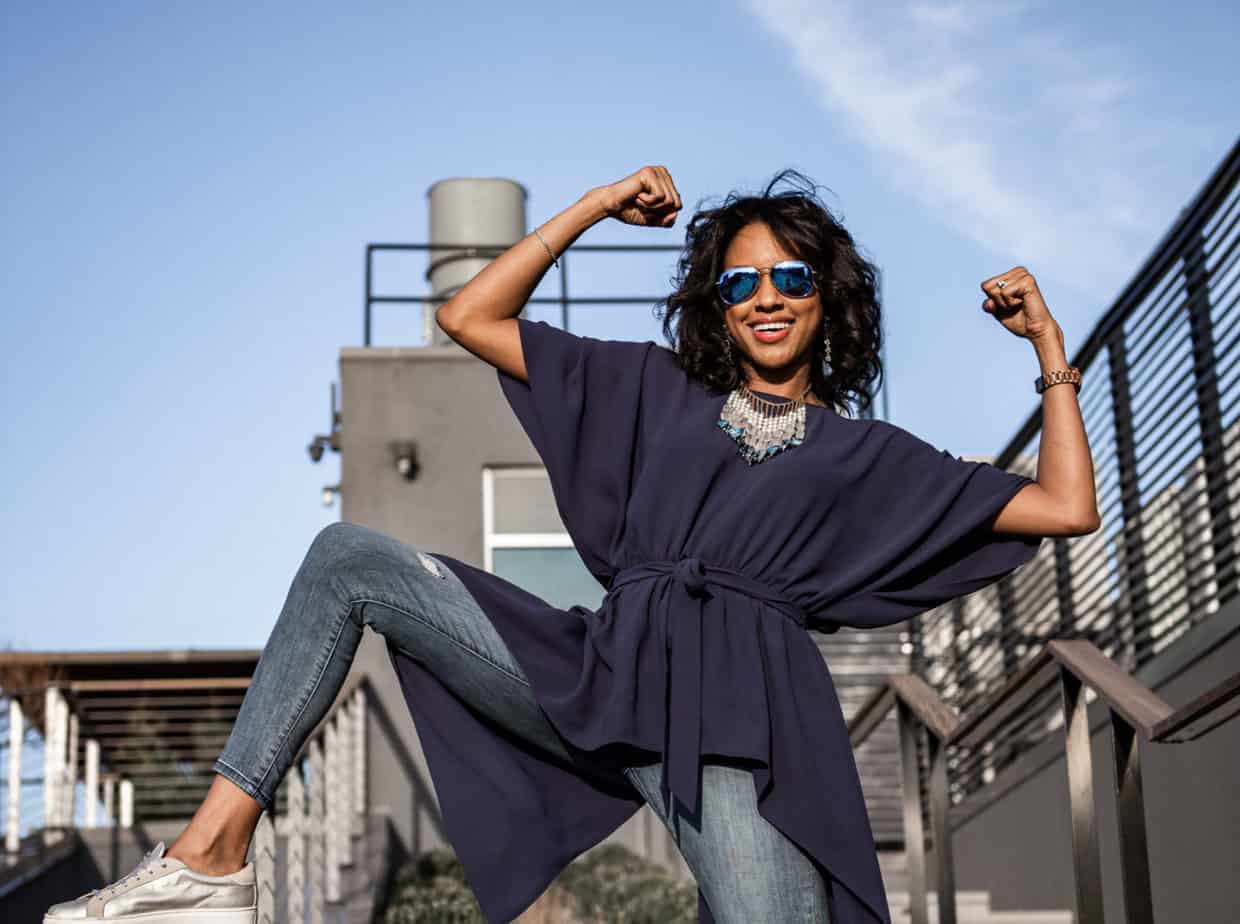 "Ugh." When we polled 100 people and asked how they felt about 2020, that was the most common answer.
I am totally joking, but I wouldn't be surprised if that were the case. This year hasn't gone the way any of us planned. In January, we all had high hopes for a new decade, but COVID had other plans. As we approach the midyear mark, it is not too late to salvage the year. Here are some tips to push the reset button and finish 2020 strong.
Start Fresh With Your Goals
It may it seem reasonable to evaluate your goals by looking at how much time has passed and then determining your progress at accomplishing them thus far. In any typical year, that would make sense. But not in 2020. So much has transpired this year, between layoffs, school closures, and social distancing. It is impossible to think that you would be on track with any of the goals we set in January.
I recommend starting fresh, reassessing what is important to you now, and setting new goals with realistic timelines. Despite lockdown restrictions being lifted, our lifestyles have changed going forward, and new policies will prevent us from carrying out tasks as we normally would. You won't be able to measure your success the way you did in previous years, and that's OK. Don't be too hard on yourself, and take it one day at a time.
Review Your Budget and Reallocate Expenses
Managing money can be a difficult task regularly, but it can be near impossible when your income is affected. This pandemic has left millions of us unemployed, furloughed, or with salary reductions. Our finances are going to suffer as a result. Many of us will need to look at our expenses and find ways to save until things pick up again.
I recommend keeping as much cash in hand as possible. Credit card companies and banks are allowing you to defer payments if your income has been affected by COVID. You want to stay on good terms with your lenders; if you cannot pay your bill, call them and work out a payment plan. Discuss your situation with them, and you will find that they are quite understanding of current circumstances. You should be working toward reducing your monthly outgoings.
Don't forget that budgeting is still essential. In our household, the grocery bill has increased dramatically, but our travel budget has been reduced to almost zero. Even if you haven't lost any income, I recommend looking at your spending and tracking where your money is going to ensure you're not exceeding your monthly budget. Think about canceling subscriptions that are no longer applicable or reducing monthly services to cut costs during this hard time.
Make Your Mental Health a Priority
The stress from staying home has taken its toll on many of us. Waking up each morning to hear the death rates from the previous day is heartbreaking, and it's traumatic to miss important milestones like weddings, birthdays, graduations, etc. Living under the current circumstances would affect even the most stable individuals.
Depression, alcoholism, and drug use have increased since lockdown began. We all need to make our mental health a priority to stay healthy. The State of New York is providing free mental health counseling during COVID if you want to talk to someone. If your local government isn't providing service, mental health apps can connect you to a licensed professional.
Activities like meditation and stress-reducing hobbies like painting, baking, and bike riding can help to relax your mind and ease anxiety. If you are overwhelmed or feel alone, reach out to someone who can help. #WeAreInThisTogether.
Embrace Change
The prevailing theme for 2020 seems to be "the new normal." That said, the way we interact and conduct business is changing and will continue to evolve. Travel, conferences, concerts, and even just going out to eat will be different going forward. With these social shifts, we will have to be flexible and more patient.
Trying to fight the new systems in place and reverting to previous behaviors or methods will only cause you frustration in the end. Take every day in stride and anticipate service delays, modified hours, or unexpected closures from businesses that you may depend on. This year has taught us that anything is possible and to expect the unexpected.
Social Undistance Slowly
The hardest things that we are dealing with right now are the change in our routines and the isolation that comes with it. To get through 2020, we have to learn to accept new policies and be respectful of those around us.
Everyone's comfort level is different. Some friends or family may be ready to embrace you with open arms, while others may still want to keep their distance. Be open and understanding and find ways to support those in your community or ask for help if needed. To finish the year strong, you will have to adapt and learn to find ways to thrive in this new environment.
The year 2020 will go down in the books as one to remember, even though I am sure most of us would like to forget it. However, I am confident that we can turn this year around. It will take some work, planning, and a lot of compromises, but we can do it.
This year may not be a total success, but we can make the best of what we have, show ourselves some grace, and look on the bright side. After all, 2021 will be here before we know it.
Stay fabulous,