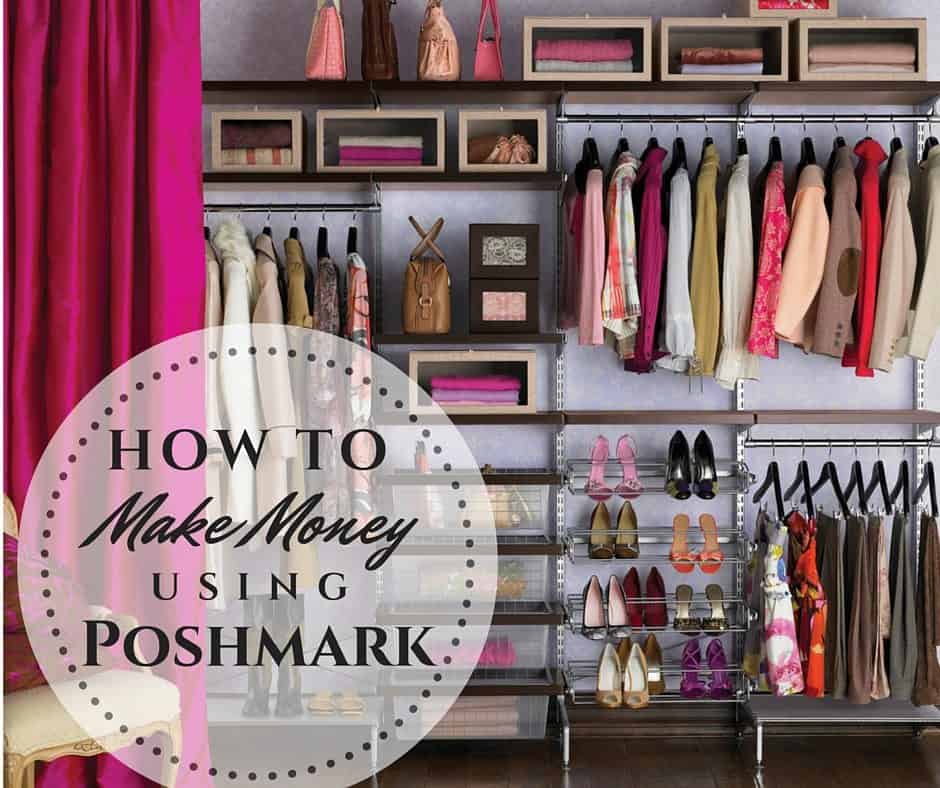 About 3 months ago after cleaning out my closet, as I do every season, I discovered clothes I hadn't worn in a while. They were in great condition and still in style, but some didn't fit or I was just tired of wearing them. I considered donating them, but selling the items seemed like a better option. After a little bit of research, I found Poshmark, and now it's bye bye to clothes I never wear and hello to money in my pocket!


What is Poshmark?
Imagine an app that takes the best of Instagram, Pinterest & eBay, well that's what I found in Poshmark. You can easily shop, list items, and follow users with great style.

How does it work?
Through the app you can quickly list items that you wish to sell by adding 1-4 photos, a short description and your selling price. The listing then goes live to your followers and you can share it on Facebook, Instagram or Twitter. Additionally, the items you sell (aka your "closet") are cataloged by brand and type, allowing any shoppers to discover your listings as they browse the entire site.
When you sell your item at the asking (or an agreed price), all you have to do is print the pre-addressed priority label and drop it in the mail. Poshmark takes 20% commission and when your buyer receives it, the money hits your account. The funds can be used for future purchases or just transferred to your bank account via Paypal.

ABOUT POSHMARK
There are no listing fees and the listing stays up until you take it down.
Poshmark offers free item authentication and free shipping (limited time*) on all items $500 or more via Posh Concierge service.
Buyer pays flat $5 S&H fee on standard purchases. (heavier items require upgraded shipping)
Poshmark emails you a label to directly slap on the box and you just drop it off at USPS
HOW TO DECIDE WHAT TO SELL ON POSHMARK
Anything you haven't worn for a while and is in good condition.
Clothes, Handbags, Shoes, Jewelry, Hats… and more!
You just don't really love it, but it's worth something and too nice to donate.
HOW TO ACTUALLY SELL ITEMS
"Bundling" is lingo for buying more than one item from the same lister.

Buyers often expect a discount if they buy more than one item from  you.

Be fair with your list price and take into account the year you purchased it and its condition.
Join the parties and "share" your items again which will give them more visibility. .
Remember what your goal is. For me, it's clearing out the closet and making a little extra money off items I am no longer wearing.
HOW TO GET MORE FOLLOWERS
Be engaging in the live parties, so "Share" to the party
If someone "shares" your listing, go to their closet and share some of theirs, it's etiquette.
BE AWARE
When buying, always ask for the condition, and if there are any stains
Don't be afraid to ask for thorough measurements because once you buy it, you can't get a refund unless there is an issue.
Check your clothing before you "accept" and release payment to the seller.
For more FAQ, click here.
Happy Shopping!