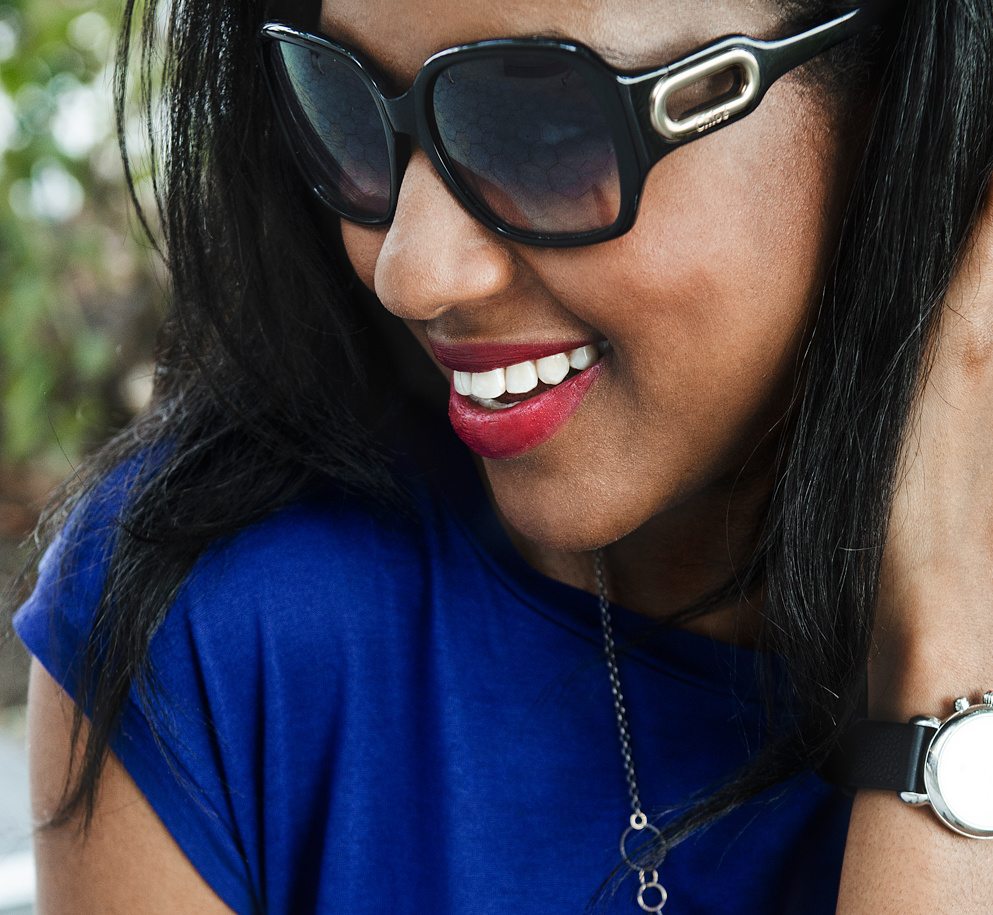 Sunglasses have always been a great style item associated with coolness and glamor. It has even caught the attention of scientific researchers who explored the reasons why sunglasses makes all of us look more attractive. However, to follow the newest sunglasses trends like a true fashionista, you have to take into consideration your face shape. Read on to find out more about the latest trends when it comes to sunglasses and discover how you can find a suitable shape that you can adapt to your style.
Round shape
If your face shape is round, it means that you have fuller cheeks and that your face's length and width are approximately equal. The right type of sunglasses for you would be those that have wider, rather than tall lenses, strong details and preferably a rectangle shape or a cat-frame, so your face gets visually elongated. To stay in trend, try out new stylish cat-eye frames.

This retro model never really went out of style, and now it's made a huge "comeback" offering many different looks – from classic and discreet to glamorous and extravagant. Consider the stylish cat-framed Carrera sunglasses: their latest model has modern purple lenses and rose golden frames, making it easy to style with casual and formal looks. For a more vintage look, complete your outfit with hair accessories (retro headscarves), statement earrings and feminine chignons.
Square shape
If your face is square, you have a prominent jaw line, a wide forehead, and sharper facial features. Unlike the round shape, that needs to avoid circled frames; the square shape can pull off curvier frames. You should stick with thinner frames. The best way to go includes the mentioned cat-framed sunglasses and round retro big glasses, but also other trending models, such as the New Aviators. The trending models include brown frames that resemble leopard animal prints, transparent frames, simple pastel pink frames with jewels as details, and much more. Lenses can be found in ombre-style or color, and the dark blue and purple c-thru ones are the most dominant.


Aviators are easy to style and go best with a casual summer look. Match the shade of the lenses with your clothes and other accessories. Try a simple combination of a summerish style: cotton t-shirt in a light pastel color, leather sandals with purple details and a leather shoulder bag. Add a light scarf and sunglasses with purple-ombre lenses and you're ready to go!
Heart-shaped face
If you have a broad forehead, pointy chin, and high cheekbones, you have a heart-shaped face. Wider frames suit you the best (since they visually narrow your forehead), as well as models with a heavy detailed bottom part. For a trendy look, you can try out different aviators, or be really bold and try the over-sized chunky frames. The bottom of this trending model is exaggerated, which is perfect for your face shape.

If you enjoy a feminine look, pair these sunglasses with pastel stiletto heels. Stick to the natural makeup or add a dark burgundy lipstick for a bolder and more glamorous look.
Oval shape
If you have high cheekbones and strongly symmetrical facial features, your face shape is oval. This shape can basically experiment with virtually every model. If you are blessed with the oval face, dare to experiment with the latest trends, such as the futuristic geometric sunglasses. Given the fact that these glasses are a statement for themselves, try to make the rest of your outfit equally eye-catching. Consider incorporating colors such as limpet shell, bright buttercup or snorkel blue.


Make sure you choose trending models that flatter your face shape, and you're good to go!
Shop This Look
Pin Me