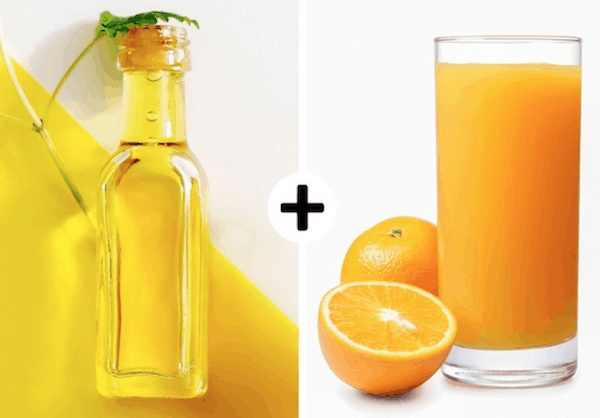 After a long night out, a stressful week, or consuming a lot of caffeine, we have all experienced the dreaded dark circles. Not only do they make you look unhealthy, but it also makes you feel dejected. We conceal and try to cover up, but what if we could just make them go away.
Natural Products – Your Savior
Even though there are multiple products available that promise to get rid of dark circles, it is best to opt for natural remedies. Many skin and beauty experts feel that natural remedies are the best means to nourish your skin.
Using these natural cures regularly, you can fade dark circles and get a huge amount of satisfaction. If you want to know more just check out the infographic Fix Your Skin and see what kind of diet you need to follow to remove dark circles and get a flawless skin.
Plus, you need to follow a healthy and active lifestyle to get the best results from the natural remedies. Many of these ingredients are easily available in your kitchen.
Rose Water

Rose water has a soothing effect on skin, and applying this regularly will fade dark circles. It contains Antioxidants which help in regenerating tissues, strengthening skin cells, and rejuvenating skin. It also has anti-inflammatory and antibacterial properties which protect your eyes from redness, contamination, itchiness, inflammation and dust.
Take two cotton pads and add a few drops of rose water. Apply the cotton pads on the affected areas for 10-15 minutes. Continue repeating this procedure twice a day until your dark circles disappear.
Rose Water Products
Raw Potato

Potatoes contain natural bleaching agents. These help in lightening dark circles and removing the puffiness around the eyes. What you have to do is, take a potato and extract its juice. To extract the juice from the potato, you need to cut it into pieces, blend and sieve it.
Then take a cotton ball and dip it into the potato juice. You have to flatten the cotton balls using your finger and place them on the dark circles. Try to make sure that the juice covers the affected areas of your eyes.
Leave it for about 15-20 minutes and then wash it with cold water. Continue this procedure every day until you notice the required change.
Cucumber

One of the biggest advantages of using cucumber is that it gives a cooling effect and makes the skin feel refreshed. There are various antioxidants present in cucumber which can fix dark circles like isoscoparin, orientin, cucurbitacins, vitexin and vitamins such as K and C. These assist in reducing the inflammation and pain which causes dark circles and puffiness.
Cut a cucumber into thick slices and put them in the refrigerator for about 30 minutes. Place the cold slices on the affected area and leave it for about 10-15 minutes. Then rinse with water and continue doing this twice a day until the required results are obtained.
Almond Oil
One of the best and most beneficial natural ingredients useful for dark circles is almond oil. Regular usage of almond oil helps in lightening the skin around the eyes. Just place a few drops of almond oil on your finger and then gently massage it around your eyes. Do it every night just before going to bed.
Mint Leaves

Mint leaves provide a cooling effect, and they contain antibacterial, antiseptic and anti-microbial properties which constrict blood vessels and help in clearing dark circles. Take a crushed mint leaf and apply it to the affected area. Leave it for about 5-10 minutes and then wipe using a clean cloth. Continue this procedure until you get the desired results.
Tea Bags

Did you know that tea bags have a high concentration of antioxidants which help in removing dark circles? Also, the caffeine content present in them assists in removing puffiness, reduces fluid retention and shrinks the blood vessels. Tea contains tannins which are special ingredients that reduce discoloration and swelling.
Take two green or black tea bags and put them in the refrigerator for 35-40 minutes. Then place the chilled tea bags on the affected area and leave it for about 15-20 minutes. Rinse with water and continue this procedure 2 to three times a day until you get the desired results.
Glycerin And Orange Juice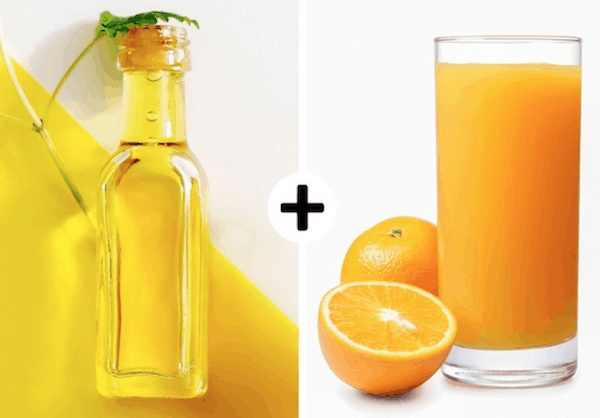 Orange juice along with glycerin helps in removing the dark circles under the eyes and makes skin soft and smooth.
Take fresh orange juice and add a small amount of glycerin to it. Then take two cotton balls and dip them in the juice and apply on the affected area. Leave for 5-8 minutes and then clean with water. Continue repeating this procedure until you get the required results.
Final Verdict
There are certain lifestyle changes you need to make to get rid of dark circles permanently. No doubt, a few simple changes can make a big difference to the health of your skin. So, go ahead and try out the natural remedies mentioned in this article and you will soon see positive changes.