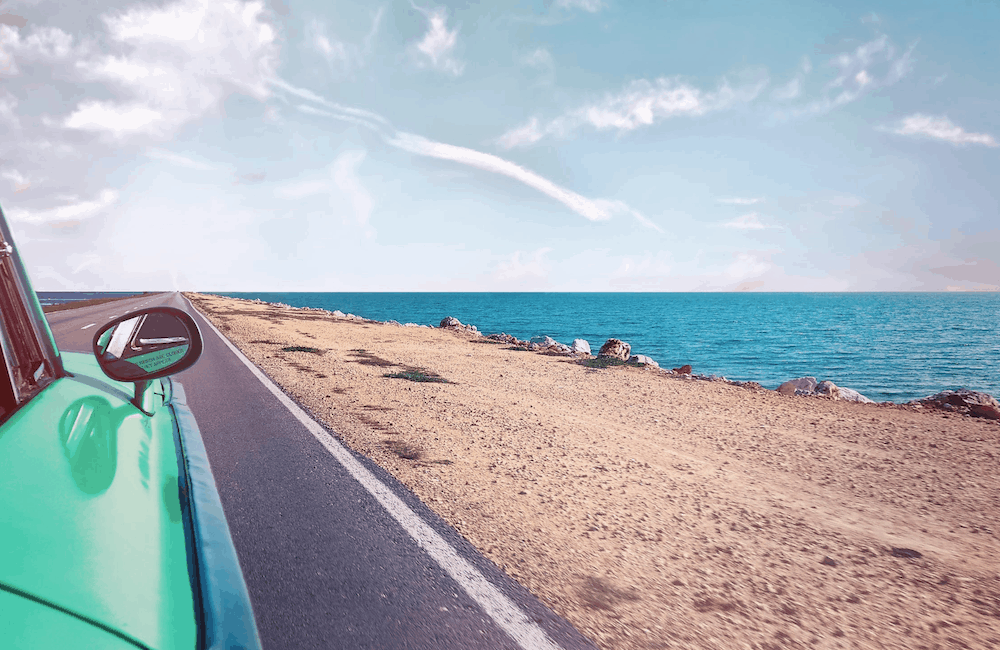 I live for summer. Bring on the heat, humidity, and sunshine—I will gladly take it all. In New York, you spend all winter and spring hustling to move projects forward and get things done. So when summer arrives, you can enjoy it and actually take part in summer Fridays without dreading work on Monday. I have to admit that living in Los Angeles has skewed my view of the season a bit because—I kid you not—every day feels like summer Friday. But nonetheless, I am still #TeamSummer. Now that my favorite season is finally here, I plan to take full advantage of it—and you should, too! Here are some tips on how to have the most productive summer ever.
Work Out in the Morning
Start off the morning with a habit that will help fuel you all day long. Studies have shown that working out in the morning not only boosts your metabolism but also gives you more energy during the day. Capitalize on the extra hours of sunlight and stay on top of your game all day long by starting your day at the gym. Plus, you can cross "get healthy" off your to-do list.
Limit Your Sun Exposure
Many of us look forward to laying out and relaxing when the sun comes out, but too much sun does more harm than good. Extended sun exposure can have adverse effects, and your peaceful afternoon can leave you feeling drowsy and exhausted. Prolonged time in the sun can also cause heat rash, hives, and blotches, which are not good looks at any time of year.
Take On a Household Project
Summer is a great time to work around the house. The key to being productive this summer? Pick a project that can be actually finished this summer. Plant the herb garden you talked about last year, decorate that spare room at the end of the hall, or clean out the garage. It doesn't matter what the project is, as long as you set a timeline and finish it before fall.
Set Dates with Friends
I can't be the only one who has a few girlfriends whom I haven't seen in a while. Between the holidays, packed social calendars, and work trips, our lives are often so busy that we neglect friendships we cherish. Call, text, or even DM friends you've been missing and set aside some time to catch up.
Read a Book (or Four)
Between binge-watching, tapping twice, and enjoying copious amounts of cat videos, have you read a book lately? (Like, an actual book, not just articles that are trending!) Crack open that book that everyone in your circle has been talking about or download it on your e-reader and enjoy!
Learn a New Skill
Parlez-vous français? Have you been hoping to master a new language or learn how to capture photos like an artist? Well, guess what? This can be the summer that you finally do it! New skills keep the mind fresh, so challenge yourself! Stop procrastinating and enroll in a class or tutorial to learn something new this summer.
Plan Weekend Getaways
Traveling is one of the only things that makes us richer by spending money. Pull out that bucket list and cross off a few destinations this summer, whether you indulge in a small weekend escape or treat yourself to a lavish trip overseas. Even though summer is the busiest time to travel, you can often find some great last-minute deals if you look hard enough.
Away Travel Organizers & Accessories
Make Time for Yourself
In all of your productiveness this summer, don't forget to take some time for yourself. The entire summer can't—or at least shouldn't—be go, go, go! Make sure to relax a bit, take time to relieve stress, and invest a little in self-care. Get a good night's sleep throughout the week—and during the weekends, too—and your body will thank you come fall.
What are your plans this summer? If being productive is on your list, share some of your tips in the comments below!
Stay fabulous,