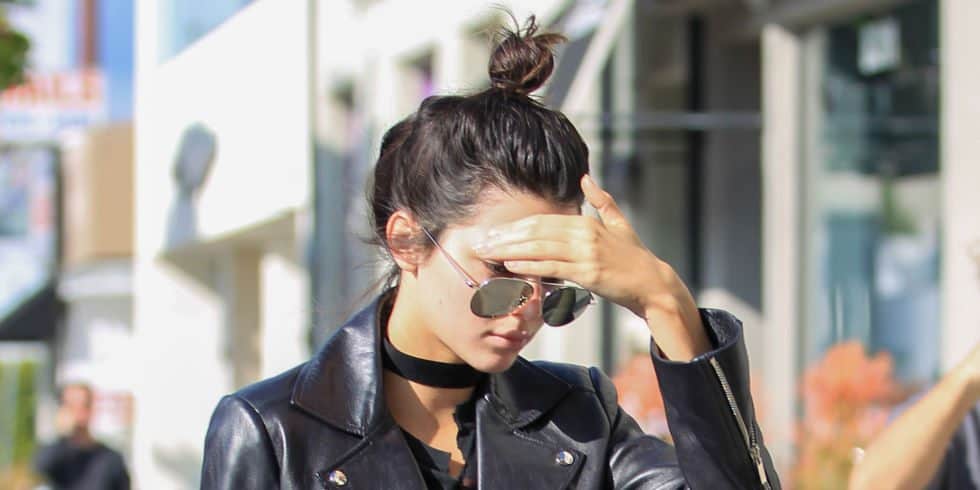 So your publicist failed to get you an invite to the latest Hollywood red carpet event. No worries. Likely, the only thing you've missed is an opportunity to blow thousands of dollars on a dress you will never wear again. It's time for new representation anyway – LOL. The good news is your chances to spot a celebrity are anything but dead. 
There are many ways for the stars to align while in Tinsel Town, and you do not have to bribe your way into a reservation at the newest hot spot. You can, in fact, see some of the best attractions Los Angeles has to offer for free and increase your chances to take home a close encounter story of the celebrity varietal. 
So grab a friend and check out these hot spots where you actually can walk among the stars. 
Runyon Canyon, Hollywood 

Paparazzi at the bottom of the hill is a clear indication there is a serious A-lister strutting through the hiking trail above. The camera crews are usually too lazy to follow their obsessions up the steep incline, so this is your chance to see the famous up close and paparazzi free. 
More likely, you will find B, C, and D-listers taking selfies for their online empires. Soap stars, fitness models, music video regulars and commercial actors also abound. Who knows, you might even spot that dog from the Super Bowl commercial. 
Target, West Hollywood  

Everybody loves a bargain! Even the famous. I know it may sound weird but you can spot a celebrity at the most common places. So why not buy your toilet paper where you have the chance to grab a roll at the same time as your favorite American Idol? Target in West Hollywood is a lot nicer than your average, and it is also the place celebs go to splurge just like you. Best bet for a celeb sighting? You guessed it, the toiletries section. 
Barney's New York, Beverly Hills 

A slice of the Big Apple in Tinsel Town translates to fantastic shopping among the famous clientele. Each sales associate has their black book teeming with the wealthy and well-known. When you work on commission in Beverly Hills, one would be remiss to not go for the gold.
Admittedly, of all the options, this one may be the riskiest financially. It's easy to walk out of such an establishment, just steps from Rodeo Drive, with more than you bargained for (although, you will look fabulous). Stick to cash and only bring in what you are willing to spend. Remember, it's free to look. 
Robertson Boulevard

Newsroom, Ceconni's, and the Abbey are no strangers to celebs. The cafes and boutiques haven between Melrose and 3rd Street are where publicists send their clients, then leak their presence to the rags. This strip of Robertson is an excellent street to spot a celebrity out for a "casual" leisurely shopping trip. Not all encounters are so contrived. It is not impossible to run into Cher in broad daylight sans make-up. True Story!
The Grove, Los Angeles 

If Los Angeles had a veneer, this would be it. Take a careful look at who's enjoying the café culture near the central fountain. It may very well be the last person you expect to see at a mall… can we say Iggy Pop? 
The Grove is crawling with random celebrities, musicians, writers, producers as well as nannies with their children. Don't forget to check out The Farmers Market. It's ripe with opportunity mid-morning to mid-afternoon. 
How to Spot Them
Just because you know where to go, doesn't mean that you will be able to spot a celebrity. Here are a few ways to maximize your chances of a celebrity sighting without appearing as if you are trying at all.
Grab a Friend – Four eyes are better than one, but if one set of eyes is wired to a brain addicted to television, blogs, and award shows, you've just redoubled your odds. 
Expand Your Horizons – Celebs are everywhere, but the majority of us are so busy looking for Brad Pitt, we fail to see Judith Light standing behind us at Starbucks. Keep your eyes open for celebrities of all varieties. 
Think Normal – Dressed down, the famous often slide under the radar way easier than you think. It's not hard to hide in plain sight when everyone is focused on the woman with the over-sized sunglasses and hoodie who's get-up begs you to try to figure out who she thinks she is. You may miss the slightly less hidden star. 
Stop – If you look too hard, you are almost guaranteed to not see any celebs at all. Take a break and put your search on the backburner for a few. Unlike Kansas, counter-intuitive may very overrule common sense in LaLaLand.
Offload – Why not have someone do the dirty work for you? People who work at the Hollywood shops and cafe's are likely on the prowl for celebs themselves. They also have the home advantage of knowing the regulars.
PIN ME

Have any good celeb spotting tips? Share your story in the comments below.