It's truly regrettable when you have an outdoor space that remains underutilized. I had a beautiful sitting area, but unfortunately, it became a storage spot instead. Determined to make a positive change this summer, I resolved to transform the space into something I could be proud of, while also reflecting my personal style. My worn-out balcony was in need of some love, so I made the decision to give it a refreshing makeover with products from Walmart.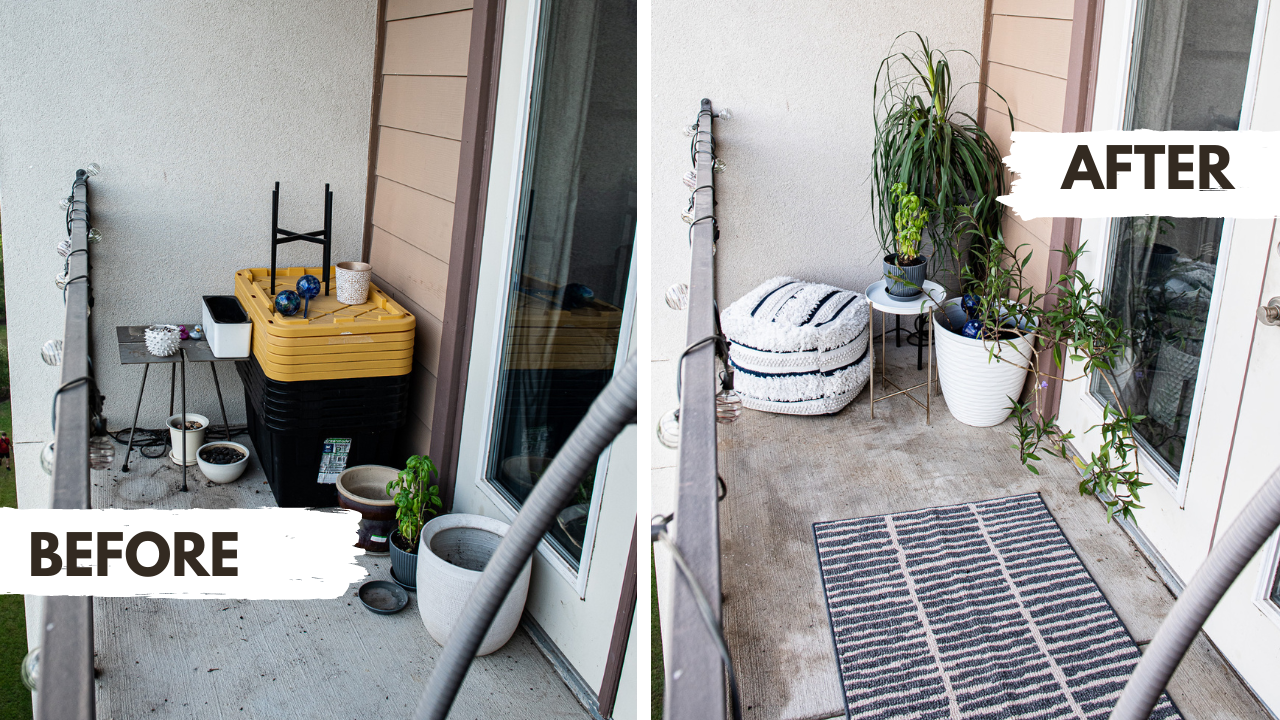 The initial task involved clearing out all the clutter to ensure the space was ready for its transformation. Then, I headed to Walmart and gathered a few essentials: a lovely new rug, a plant stand, and some beautiful potted plants. To add visual interest, I arranged the plants at varying levels in one corner, creating a charming and appealing display. Now, I'm thrilled with the cozy little corner I've created, perfect for relaxing and unwinding.

Finally, the finishing touch was adding one adorable accent pillow to my existing egg chair, and voilà, my balcony transformation is now complete! It's amazing how a simple addition can make such a significant difference, and I'm delighted with the overall result. My refreshed balcony is now a place I can fully enjoy and take pride in.