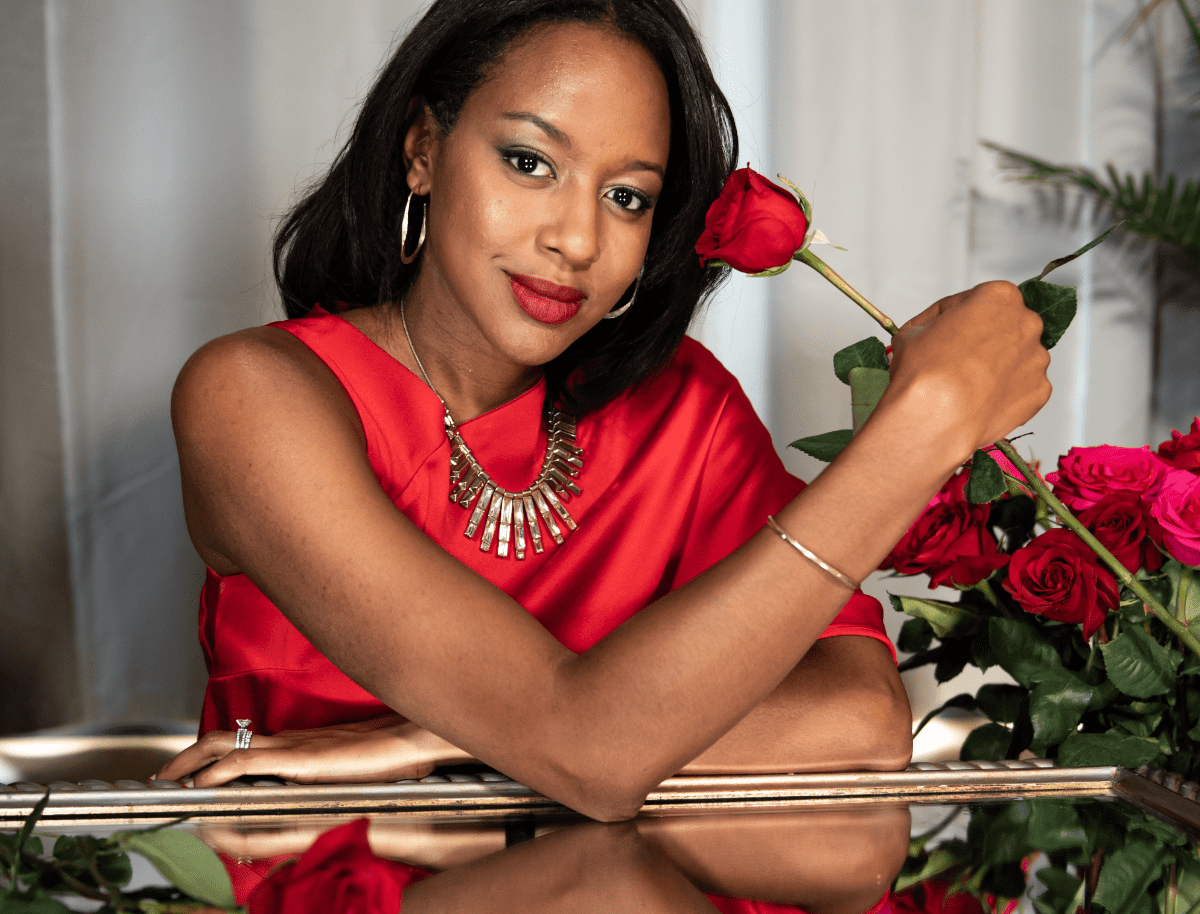 You've made reservations at the most romantic restaurant in town. You have a sexy red dress ready. Your salon appointment, complete with a mani/pedi and massage, is confirmed.
This might be a good description of how you prepared for Valentine's Day in the past, but it's 2021 and you likely won't be doing any of these things. Celebrating Valentine's Day will look a little different this year, but you can still feel the love. Here's how to show yourself some love on Valentine's Day at home.
Breakfast in Bed
Whether you have a partner or you're dining solo, you can still lie in bed and enjoy breakfast at your leisure. Make some shrimp and grits, have a large mimosa, and enjoy your morning. Make it special by adding a flower to the serving tray, and be sure to use your nicest plates, because why not?? #TreatYoSelf!
At-Home Spa Day with Clean Beauty
Your usual pampering spot may be closed or outside your COVID comfort range, but that doesn't mean you can't pamper yourself! All you need are the products to recreate an at-home spa day. Try some of my clean beauty recommendations for an afternoon of relaxation.
Relaxing Bubble Bath

Take a long bath in your tub with bath salts or bubble bath. As you soak all your troubles away, try this Lather body scrub to help smooth your skin.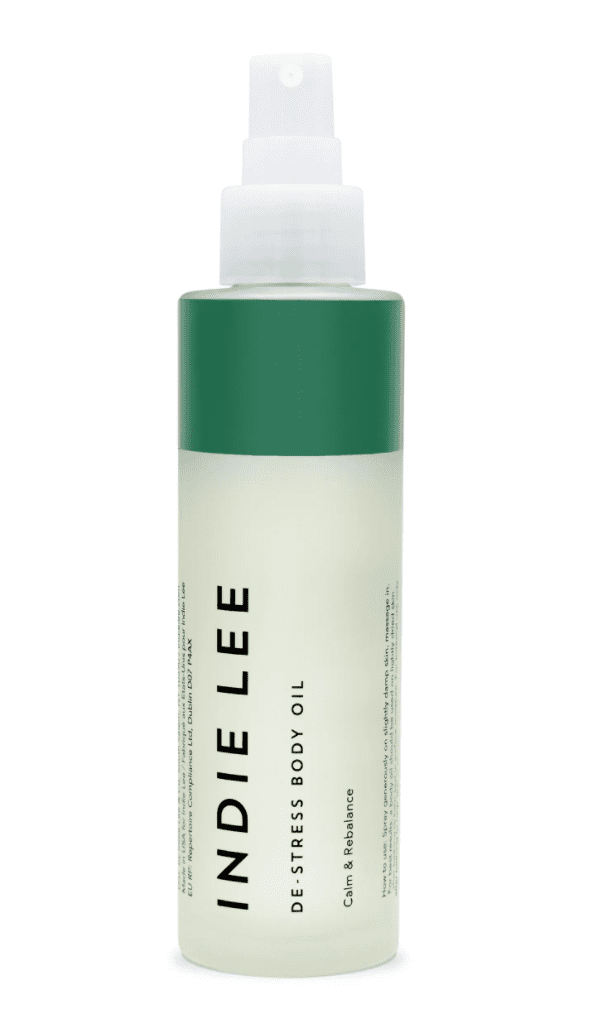 After your soothing bath, try some aromatherapy to recreate the spa experience at home. Indie Lee has a full line of amazing body products to leave you feeling tranquil and stress-free.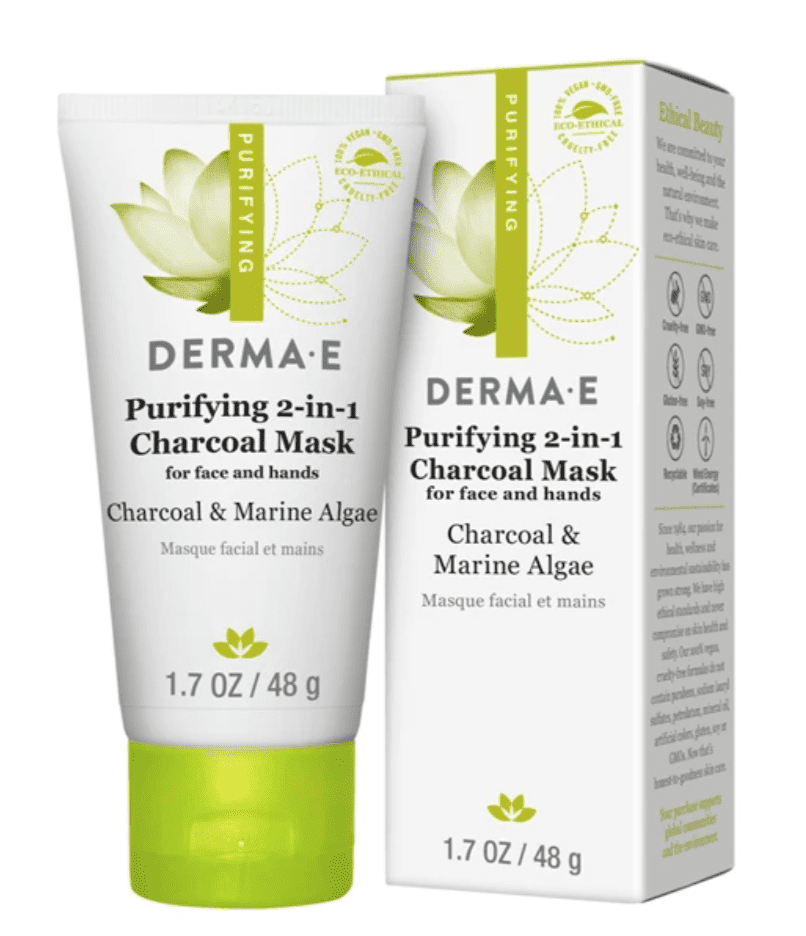 Give yourself a facial at home, complete with a detoxifying face mask. This Derma E charcoal mask will help clean out pores and remove impurities from your skin. Follow up with some hydrating serum and Vitamin C moisturizer.
Virtual Cooking Class
Instead of booking a reservation at a fancy restaurant, enjoy a romantic dinner at home this Valentine's Day. Even if you aren't a Top Chef, don't worry—you can still feast on a delicious meal and enjoy the experience of preparing it by yourself or with a partner.

Try Cuiline, a company that offers virtual cooking classes, for your next elegant meal. Taught by world-class chefs, Cuiline classes allow you to select a menu inspired by cultures all over the globe. Plus, Cuiline will send you all of the non-perishable ingredients for the recipe you select; you'll simply be responsible for picking up the fresh ones. This takes the stress out of cooking, leaving you with a unique experience to share with your partner or gal pals. Offer: Receive a 10% discount off any class for the next 30 days using the code BUSYWIFE10.
Do Something Artsy
When I was in grade school, we would always create a fun art project for Valentine's Day. Well, just because we are all grown up, doesn't mean we can't honor that tradition. Whether you decide to paint by numbers, make homemade cards for loved ones, or bake cookies and decorate them like a pastry chef, have some fun with it! Here are some great ideas for how to unleash your inner artist.
Write Yourself a Love Note
Before you dismiss this idea entirely, let me explain! This activity is not meant to be narcissistic but, rather, an exercise in self reflection. When is the last time you thought about the things that you love most about yourself? We often focus on our flaws and things we wish we could change, but what about our best qualities? Grab a pen and paper and write down the traits or attributes that you love about yourself. Tell yourself why you are special and spend some time reflecting on the positive. This practice will improve your mood and shift your mindset for the rest of the day, if not the week.
Cocktail Treats
There's nothing like a fun cocktail to make a holiday seem special. I often enjoy Valentine's Day with a glass of champagne, so I took this tradition and elevated it. Try my Raspberry Love Float or any of these cute cocktails this V-Day!

RASPBERRY LOVE FLOAT
0.5 oz. of vodka
one scoop of raspberry sorbet
Prosecco or sparkling wine
raspberry to garnish
Add vodka to glass, along with a single scoop of raspberry sorbet. Top with Prosecco, and add a raspberry to garnish. Cheers!
However you decide to spend this Valentine's Day at home, just make sure to fill your day with love!
Stay fabulous,