Right as the holidays end, proper winter begins. For most of the country, the months from January through early March bring a lot of cold and dry weather. You may not have realized this, but just as you switch out your wardrobe during the cold months, changing your skincare routine is also a must.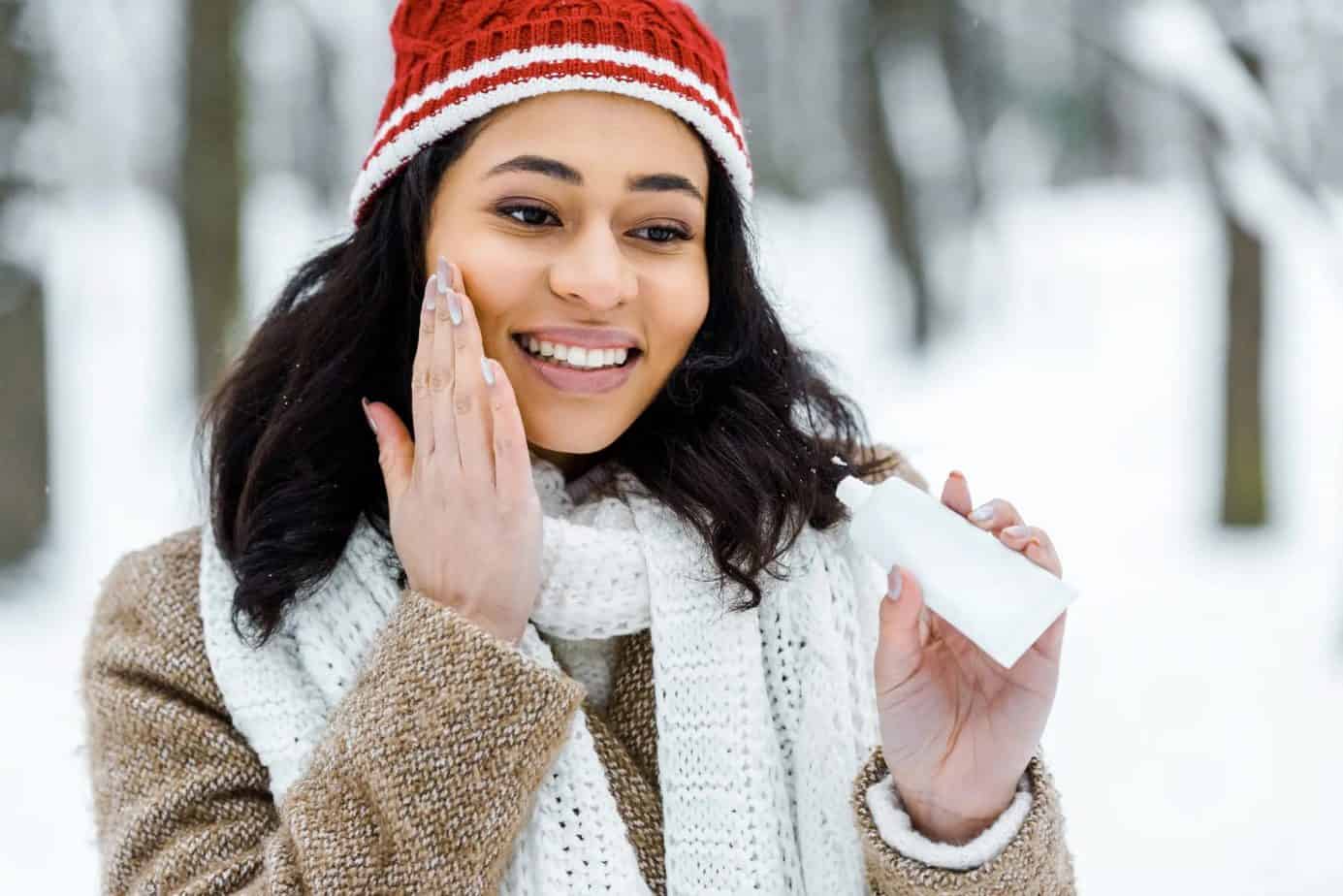 I opt for products that add a little extra moisture to combat the cold and help nourish the skin. Look for active ingredients that will help maintain your complexion's healthy glow until the spring sun shines upon us again. Check out these products in my winter skincare round-up, and don't "face" winter without them. (Get it?)
Common Heir Vitamin C Serum
Common Heir 10% Vitamin C Serum contains antioxidants and vitamin C to help boost your natural glow. I have been using this product for months especially while traveling, and I can't get enough. Formulated with a concentrated and deeply penetrating blend of vitamin C with a THD ascorbate and other ingredients known for their brightening properties, including licorice root and marshmallow root extracts, it's clinically proven to brighten skin and improve its texture. Plus, I love that the serum is packaged in Common Heir's biodegradable, plant-based capsules, which can be composted, thrown out, or even melted down in hot water.
YAWONI Ultra Nourishing Body Butter
When it turns cold, the skin on my legs and hands gets so dry that it often starts to crack. In previous years I found myself reapplying lotion all day, but nothing seemed to work. Then I discovered YAWONI Body Butter, which has been a lifesaver this winter. The organic aloe, shea, mango, and cocoa butters absorb into my skin to alleviate dryness without any greasy residue. Bonus? This brand has an authentic story—something that's important to me. This formula is rooted in the founder's African traditions, and she named the brand after her mom.
INDIE LEE Squalane Facial Oil
INDIE LEE is one of my favorite clean beauty brands found at The Detox Market. I have used many of their products, and I've always loved the result. INDIE LEE Squalane Facial Oil has excellent emollient properties, meaning it can keep your skin hydrated and moisturized. It's no surprise that this facial oil is something I reach for to combat dry skin in the winter months.
ODACITÉ Crème De La Nuit
ODACITÉ uses only the highest quality and highest performing botanicals in their products, and that's why I love this night cream. It is, hands down, my favorite night cream, and I noticed the difference the first time I used it. With vitamin C, CoQ10, and adaptogen ashwagandha, which is known to help diminish blemishes with its antimicrobial properties, it also helps the production of collagen for younger-looking skin.
MIZANI Miracle Oil
This miracle oil from Mizani isn't technically a skincare product, but it is my go-to hair oil for the winter. When winter comes, your hair can become dry and brittle and prone to breakage. The harsh winds can also take a toll on your ends, leaving them split as well. Just like the name suggests, it nourishes my dry hair yet is light enough to weigh it down. A little goes a long way, so this bottle will last me the entire winter.
Don't rely on your summer skincare routine to carry you through the harsh winter months. Give your skin the cold-weather care it deserves by giving these products a try, and let me know your results in the comments.
Stay fabulous,