Are you ready to cross an item off of your bucket list? Seeing the pyramids was always a lifelong dream of mine, and it turned out to be a magical experience. However, before I planned my trip to Cairo, I wish I had known these tips for traveling to Egypt. If you expect a luxurious, relaxing trip like I was, you may be in for a rude awakening. Maybe I didn't do enough research, but my expectations didn't quite align with my experience. Don't get me wrong—I would not trade this trip and the opportunity to see the pyramids for anything, but if you're preparing to travel to Egypt, read my tips so you can be 100% ready and know what to expect.
Traffic is Insane
After living in New York for 15 years, I thought I knew what it meant to be a crazy driver. Boy, was I wrong! Riding around in Cairo was one of the most stressful experiences of my life. The city has no traffic lights, and lanes are merely mild suggestions. Every driver honks their horn every four seconds, and pedestrians dart out into the street and come very close to being hit by cars on a regular basis. Thirty million people inhabit Giza and Cairo, and with no mass transit, rush-hour often results in traffic coming to a complete stop for 10 to 20 minutes at a time. Be prepared!
Arrive Early to See the Pyramids
I am not an early riser, but when our tour guide, Mimo, recommended that we visit the pyramids early, I decided to heed his advice…and I am so glad we did. A driver picked us up at our hotel at 7:30 A.M. for our tour of the pyramids, and it was the best time to go. Not only did we beat the heat—a legitimate concern in Egypt—we also beat the traffic and the crowds. If you go later in the day, expect a chaotic experience with large groups and much warmer weather, so plan to go early. Here's a link to the private tour we did, which included a camel ride, lunch, a stop at the museum, and some great shops.
Don't Drink the Water
There is not much I can say about this other than follow this simple rule: don't drink tap water in Egypt, as it isn't considered safe. Trust me—your digestive system will thank you. Only drink bottled water served in hotels and restaurants. Also, be sure to spit out the water when you brush your teeth. 
Use Uber Instead of Taxis
When getting around Cairo to visit sights, use your Uber app instead of local taxis. An Uber's price will be up front, so you won't have any surprises with your final bill. Most rides only cost us $1-$5, but you get what you pay for. The cars aren't as nice as American Ubers, even the "comfort class," and the drivers can be a bit more adventurous than what we are used to here in the U.S. (one of our drivers drove down a one-way street the wrong way and got into an accident later in the ride!). If you have to take a cab, use only the white taxis with orange license plates. If they aren't running their meter, agree on a price before your ride starts.
Only Hotel Restaurants Serve Alcohol
We found a few restaurants nice enough to dine in outside of our hotel, but we did not realize that they only serve water and juice. Just keep in mind if you do eat out and are looking for wine or a cocktail with your meal, you will only find these at hotel restaurants. Our hotel included a club level, so we ate our breakfast and dinner there most nights or tried other restaurants on the property. On other days, we ventured to the Four Seasons and Ritz Carlton to eat where the meals averaged $18-$25.
Customer Service Is Not Egypt's Strong Suit
In America, we are used to "the customer is always right" and "we aim to please" mentality. I am used to establishments going above and beyond with regards to service, but this is not the way of life in Cairo. Asking for substitutions while dining, getting a bill corrected, or even being greeted when you walk into an establishment are things we Americans take for granted because I certainly noticed their absence while visiting Egypt.
Shop Wisely
Part of the fun is traveling is shopping for souvenirs to take home after a memorable trip, but shop wisely when you are in Cairo. The souks, or markets, have all types of gifts you can bring home, like pyramids, dresses, and home decor, but after a while, they all start to look similar. Beware of shops that claim to sell authentic goods that are actually made in China. When do you find something you love, be sure to barter for it. Every price is negotiable in Egypt, which is part of the fun!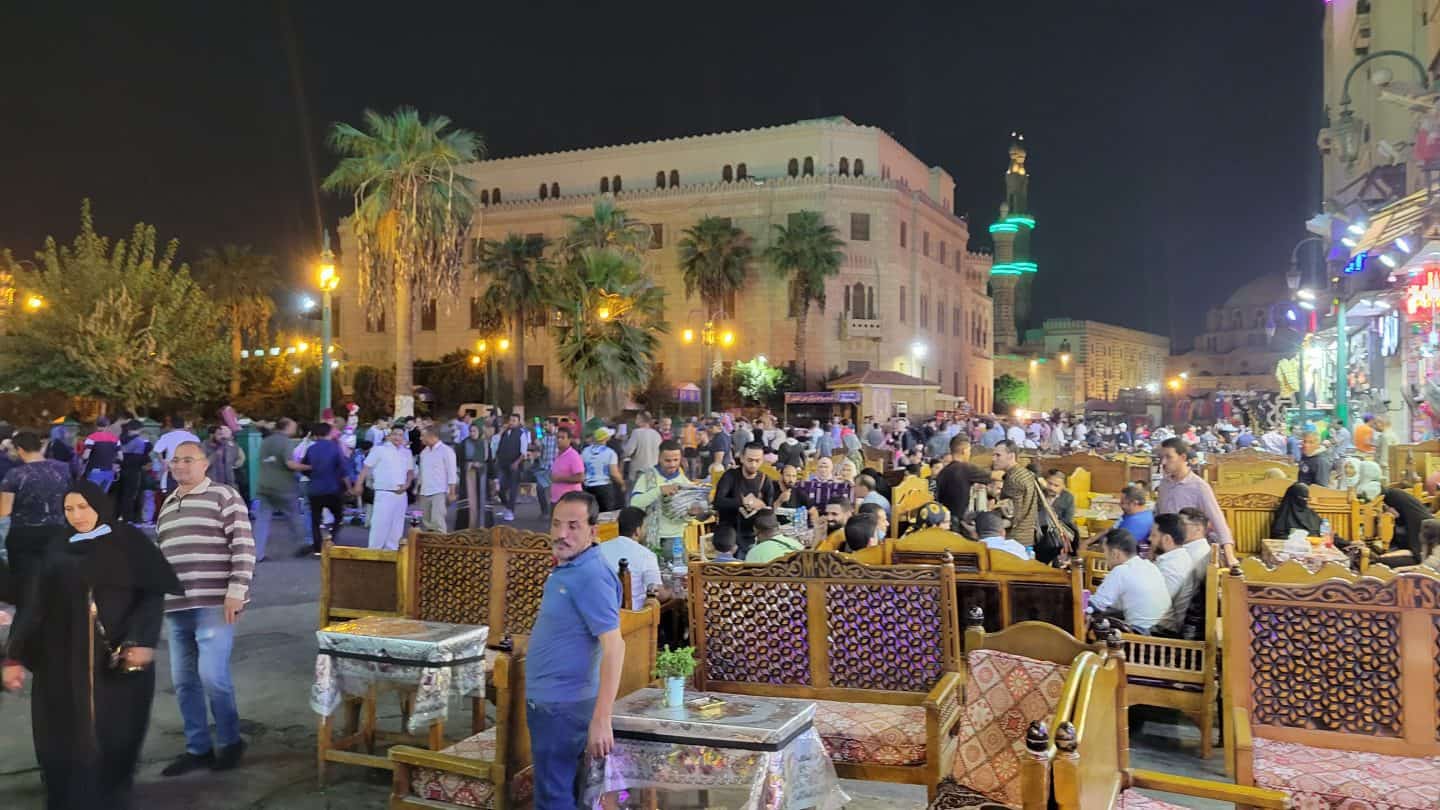 The pyramids are the only wonder of the ancient world still in existence today. I'm so glad I got to see them and catch a glimpse of what life is like in Egypt. Next time I return to Cairo, though, I'll be much better prepared!
Stay fabulous,