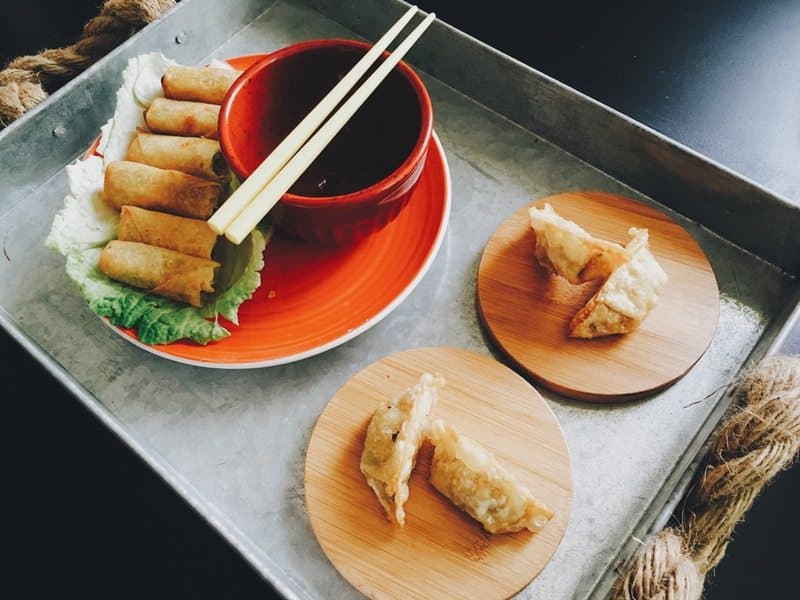 Have you ever ordered an Asian dish and thought to yourself, I wonder if I could make this at home? Stocking your pantry with these essential ingredients is the first step to preparing delicious Asian meals right in your kitchen. It may seem intimidating, but with just ten essential Asian ingredients, you can make a wide variety of recipes from China, Japan, Korea, Vietnam, Thailand, and beyond.
Soy Sauce or Tamari, the gluten-free substitute for soy sauce, is a salt replacement for most Asian dishes. It can be used in a marinade, in a sauce, or on its own to add some extra seasoning to your meal.

This hot sauce or chili sauce is made from a paste of chili peppers, distilled vinegar, garlic, sugar, and salt. It's named after the coastal city of Si Racha, in Chonburi Province of Eastern Thailand, where it was possibly first produced for dishes served at local seafood restaurants. It is by far one of the most famous hot sauces on the market. It is frequently used on Pho, stir-fried rice and noodles, and can even be used to spice up your eggs, burgers, and mayo.

This sister sauce to Sriracha is made with crushed peppers, garlic and a touch of vinegar. In addition to adding some heat to soups and dim sum, it can also be a tangy, spicy complement to poultry and pizza.
Milder than your regular vinegar, rice vinegar is used for pickling, sauces, marinades, and dressings. There are several varieties like Red, Seasoned, and Black which are used for different types of Asian Dishes.
Packed with tons of flavor and a mouth-watering aroma, this oil derived from sesame seeds is an essential ingredient in many dishes. Unlike vegetable or peanut oil which is for cooking, this is a finishing oil or marinade. You only need a little drizzle for a lot of flavor.
You can grate it, mince it, or slice it. This natural remedy for an upset stomach is found in marinades, dipping sauces and is an excellent addition to any soup. Whether you are making Korean, Chinese, or Thai cuisines, ensure that you have some ginger on hand.
Not one of those ingredients that you would have on its own, this pungent liquid is found in most Thai and Vietnamese dishes. Fish sauce is made from salted and fermented fish, it is used to season stir-fry, and it is also found in many marinates. 
Traditionally made from simmering oysters until their juices start to caramelize, it is an essential ingredient in Chinese cooking. This thick sauce is found in Chow Mein and Cashew Chicken.
This Japanese ingredient is the base of miso soup. There are many varieties which can add flavor to fish and beef as a marinade. You can incorporate Miso into your non-Asian dishes, I have even added it to my collard greens when sautéing for some intense flavor.

Most commonly found in the ground form, this spice is used in soups and stews of Chinese and Vietnamese cooking. It is also an ingredient of the favorite Chinese 5 Spice seasoning that is great on pork and poultry.
Pin Me

 Did I include your basics? What Asian ingredients are in your pantry?