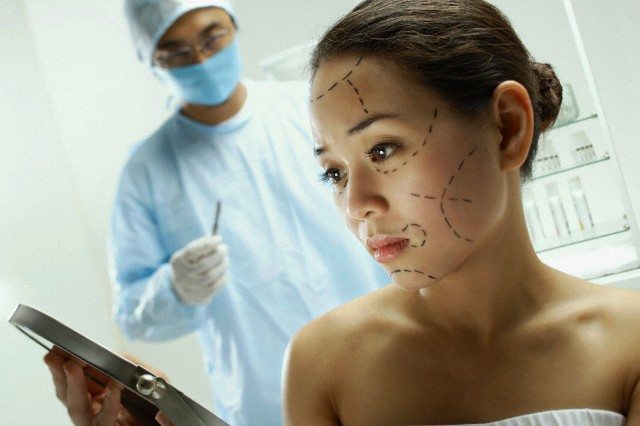 Plastic surgery no longer has the stigma that it once had. More and more people are seriously considering it now of days. We all have insecurities about the way we look and it is hard to be 100% happy with our bodies. Whether big or small, there's always going to be something we look at and wish was better. However, that doesn't mean we should automatically go and get surgery! Plastic surgery carries risks, and there are lots to consider before going under the knife, because at the end of the day, you don't want to start looking like a cartoon character version of yourself. Think long and hard and consider these points to help you decide whether plastic surgery is in fact the right path for you to take.
Have You Researched the Risks?
The first thing you should do when researching any procedure is look up the risks. Adverse events can and do happen, so it is important to know all the rick factors before you have surgery. There's also the risk of not being satisfied with the result or realizing that it isn't exactly how you envisioned, which could to going back for corrective surgery. You need to be prepared for anything this operation could mean for you. It is important to know that  general anesthetics can also carry a risk with some patients. If you're serious about this procedure, be diligent about finding out all the risks! 
Do You Have the Means to Pay for it?
If you have the means to pay for this procedure, you can skip this point. However, many people go ahead with surgery without the financial means and end up getting themselves into debt. There are many financing options available which can help people who want surgery, but these aren't suited for everyone. If you know you're not going to be able to afford the repayments, you really shouldn't go ahead with the surgery. If you're serious about it, you should be saving until you can afford the procedure outright. Don't forget to consider the non-surgical alternatives, sometimes investing in great skin products can actually give you the results you may be looking for, plus it is a lot cheaper and less risky.
Is this Something You've Thought About for a While?
If plastic surgery isn't something you have thought long and hard about, then I suggest taking the time to really weight your options-don't go ahead and do it on a whim. Take at least a few months to think it through properly. Most people who go ahead with surgery have been thinking about it for years and years. You should never make any big decisions without thinking it through as this will be a big change.
Do You Know the Surgeon You'll Go to?
You should research surgeons and know their success rate before deciding whether you want this procedure. Having a competent doctor is one of the most important factors! The Key is to find someone you feel comfortable and confident with, says Dr. David Halpern. Do your extensive research, then have a consultation with all the surgeons you are considering to ensure you are making the right choice.
Are you in the Right Frame of Mind?
Being in the right frame of mind is essential. Hopefully, surgeon you see for a consultation will be able to gauge your mental state and know if you're in the right frame of mind or not. If you're suffering from low self esteem or any mental health issues, I would highly suggest putting off plastic surgery. We all want to look our best, but you having confidence in yourself truly being happy with or without plastic surgery is what's most important. 
Use the tips here and you'll make a sensible decision!