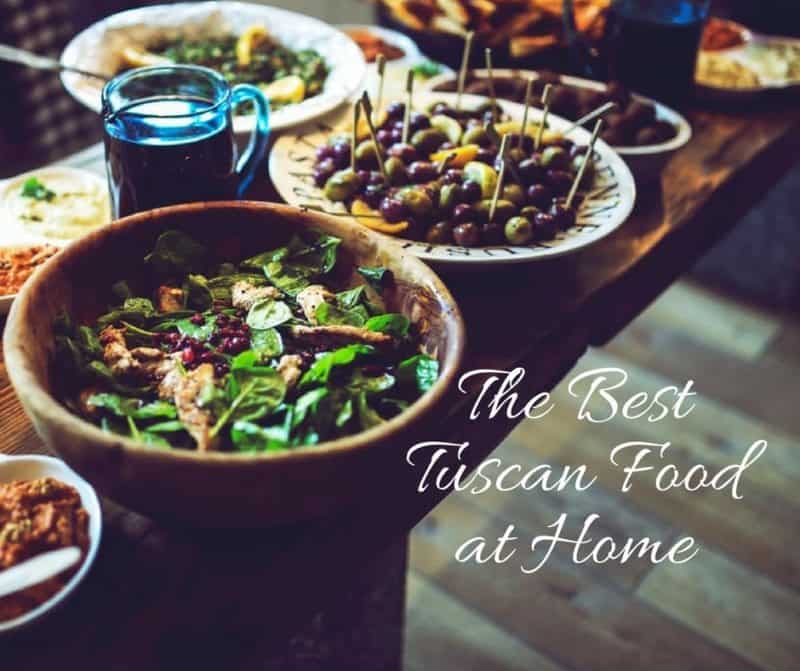 I'm very familiar with authentic Italian food, especially Tuscan cuisine, which is the some of the most humble food I've ever eaten in my life. My husband, the Tuscan chef, and I traveled the old country with our 2-year-old son last month and ate our way through Florence. Though it may seem out of your culinary league, it's very easy to recreate some of the best Tuscan food, right in your home.
Living in the San Francisco Bay Area, most would call us food snobs, which is by far, an understatement. Turning our noses up at anything that isn't locally grown, organic, or gluten-free, which is why Authentic Italian food, is right up my alley. All of their food is local, organic and doesn't have GMO's, though most is definitely not gluten free, it's more than delicious. Ultimately, Tuscan cuisine is peasant food ranging from region to region, with local fisherman towns eating mostly seafood, while areas more inland tend to eat more beans, pasta, and sausage.
Here are some of the best Tuscan food I encountered on my trip and my favorite recipe for you to try at home.

Antipasto Platter
The Antipasto Platter is something we're all familiar with because it consists of Italian deli meats such as prosciutto, salami, mortadella, olives, and cheeses. It's a favorite appetizer to get the party started with a glass of wine.
Bruschetta

Toasted bread topped with olive oil, served with tomatoes and fresh buffalo mozzarella cheese. Unlike in most of the US where you see the tomatoes and basil chopped into small pieces, the Tuscans keep it very simple. They thickly slice these juicy tomatoes and leave the basil leaves whole. It's amazing, and the cheese is seriously on another level.
Crostini Neri All' Aretina (Aretina-style black crostini)

Crostini is a smaller version of bruschetta (it's cut in half). But the crostini in Tuscany is often served with a black chicken liver pate. Believe it or not, this is one of Tuscany's most favorite appetizers. You'll find it on almost every authentic menu in Florence and the Tuscan region. It's quite delicious, and it seriously melted in my mouth like butter every time I ate it.
Pappa al Pomodoro 

This old peasant dish is very popular to eat in Tuscany and originated in the countryside. It's basically 5-day old bread (or very hard bread) in a tomato soup with garlic and basil. Again, it will be on any authentic Tuscan menu in Florence. It's a great option to have for lunch, especially in the cold winter months if you're looking for comfort foods. Think of it as Tuscany's version of Chicken Noodle Soup.
Fagoli Bianco

Fagoli Bianco, or white cannellini beans, doesn't sound very exciting, but it's pretty much on every traditional Tuscan menu in Florence. Another popular white bean dish is fagoli all'uccelletto  is white beans in tomato sauce with garlic, sage and red wine. It's another old peasant dish that has been passed down from generation and is very popular among the Tuscan people.
Bistecca Alla Fiorentina (Florentine-style steak)

This dish is an aged T-bone or a Porterhouse. Typically served rare and sliced it up thin before serving, it's then drizzled with olive oil and sprinkled with salt and pepper to season. This steak symbolizes Florence, and you'll find it on most Florentine menus.
These are just a few dishes of the many I had while staying in Florence and the Tuscan region. Ultimately, Tuscan food is simple, humble, and that's why it's arguably some of the best food in the world. Hopefully, the next time you're in Tuscany, you'll get the chance to try these dishes and enjoy them in a new light.
Ciao for now, Shelbi