This post has been sponsored by Neutrogena​®​. All thoughts and opinions are my own.
Bumps, pimples, blemishes, confidence destroyers—no matter what you call them, we all want to get rid of them! Unfortunately, I know a lot about the topic as I have suffered from acne for decades. Since the tender age of 13 years old, I've been haunted by pesky pimples that pop up unannounced—and I used to frantically try to get rid of them. You may not be able to put an end to acne in just one night, but you can drastically shrink those bumps while sleeping. All you need are a few of my secret weapons, which you can pick up the next time you head to Target for one thing but end up leaving with a shopping cart full of stuff (#lol).

Medicated Cleaners
You can't have clear skin without having clean skin! To get rid of acne quickly, try Neutrogena Rapid Clear® Stubborn Acne Cleanser. It's formulated with maximum-strength Benzoyl Peroxide, the acne medicine dermatologists recommend most for clearer, healthier-looking skin, without a prescription. Wash your face with this in the morning and again at night to help calm your skin and diminish the appearance of bumps. Buy it now at Target, and start treating those blemishes ASAP.

Do Not Touch
The worst thing you can do to your problematic skin? Pick at it. Trust me— you are not going to make bumps disappear any faster by poking them. And if you dare to pop your pimples, they may come back bigger and leave nasty acne scars. In general, your hands are full of bacteria and germs, so keep them away from your face.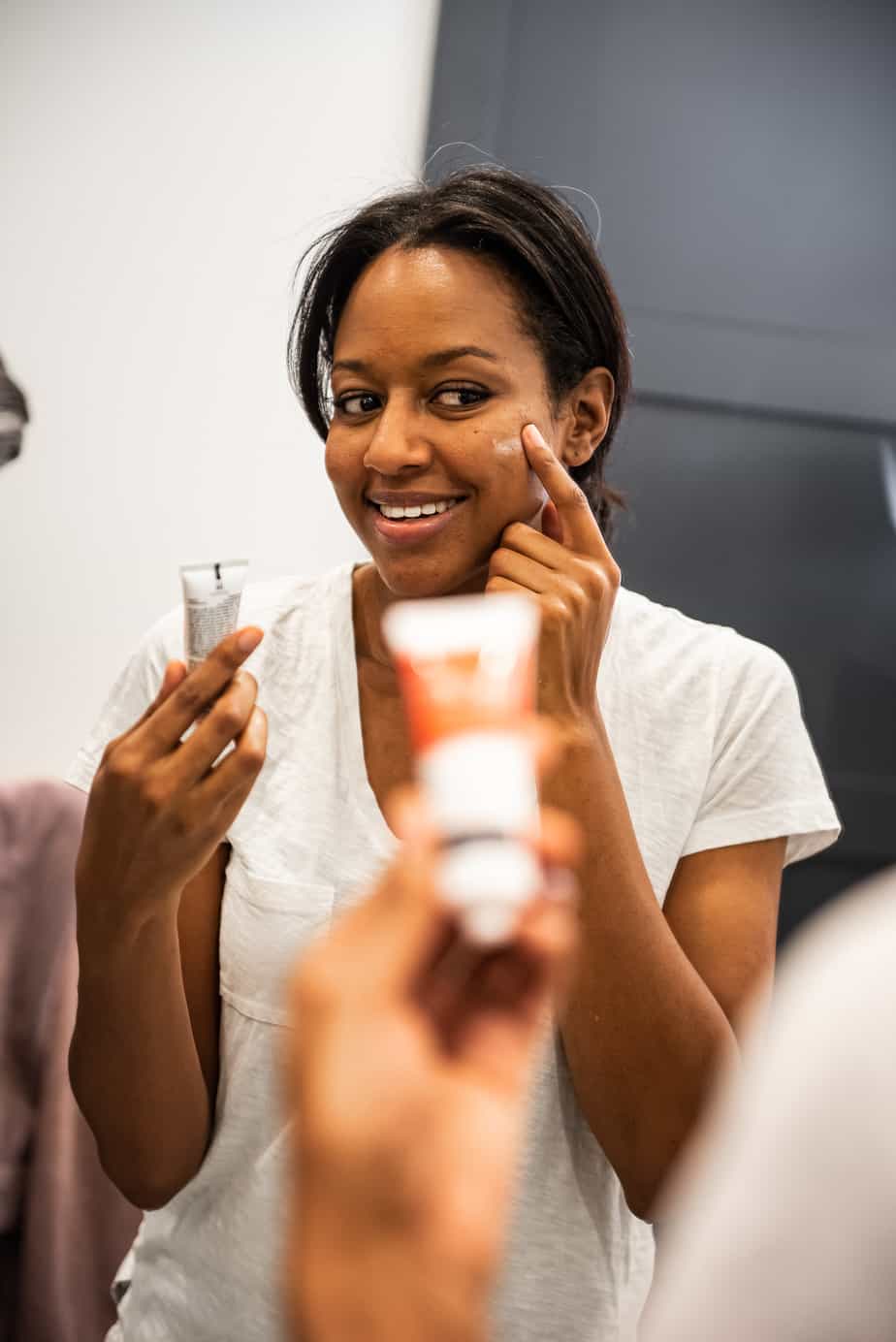 Spot Treatments
To attack this blemish head on, I've got the perfect product: Neutrogena Rapid Clear® Stubborn Acne Spot Gel. This Benzoyl Peroxide acne treatment is clinically proven to rapidly reduce the size and redness of stubborn acne in just two hours. No need to over apply; just put a little bit of the gel right on the pimple before bed, and it will be dramatically smaller in the morning.

Ice Ice Baby
If you have a bump that is inflamed, ice can help reduce swelling and pain associated with the problematic area. Wrap an ice cube in a face cloth and apply to the pimple for 10 minutes on, 10 minutes off. Do this for an hour, and the swelling will decrease and the redness will reduce.
Night Night, Sleep Tight
Recovery time is important for any ailment, and this stands true for acne as well. Just like any other part of your body, your skin needs rest. After a good night's sleep, my skin always looks better the next morning. Maybe it's the absence of irritants, or maybe it's allowing products time to work their magic. Either way, it makes a big difference. Additionally, sleep deprivation can signal your body to produce more cortisol, which in turn can cause more acne.

Yes, acne is annoying, but an unexpected breakout doesn't have to ruin your interview or big date. The next time you visit Target, take a stroll down the skincare aisle and pick up these Neutrogena Rapid Clear® products. You'll be ready to kiss your pimples goodbye!
Stay fabulous,