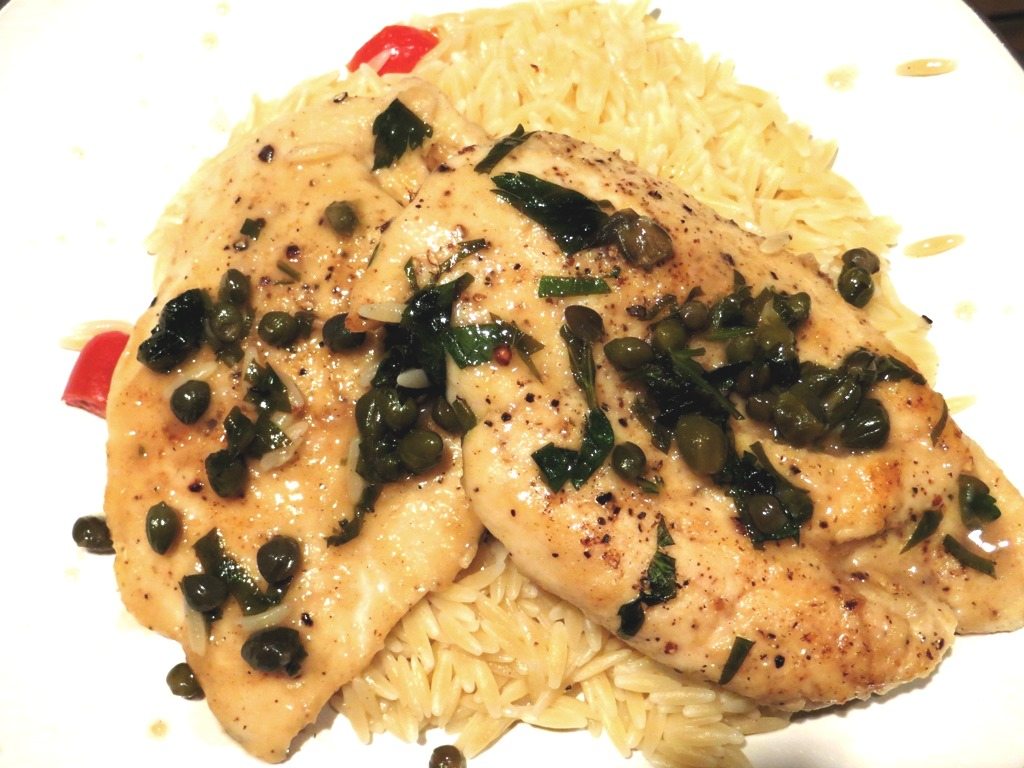 Chicken Piccata is a delicious and elegant dish. It is simple enough to make for just yourself, yet impressive enough to serve at a dinner party. Chicken Piccata is a light meal with a mouthwatering sauce comprised of lemon juice, chicken broth, capers, parsley and butter. I simply season my chicken and dredge it in flour, pan fry and then set aside. After making the sauce, I return my chicken to the pan to simmer. My husband, who is not the biggest fan of Mediterranean style dishes, couldn't resit having a second helping of this flavorful chicken.




Season your chicken with salt and pepper. Place in flour to lightly dredge on both sides.

Add butter and oil to your skillet and heat to medium. Once the pan is hot, start to cook your chicken until it is lightly golden brown, this should take about 3-4 on each side.

Remove your chicken from the pan and set aside. Combine your lemon juice, chicken broth, butter, and capers to the pan.

Heat the sauce to a simmer, return your chicken to the pan and sprinkle with parsley. Let your chicken simmer for about a minute on each side.

Plate your chicken and generously spoon the remaining sauce over dish to serve.
If you aren't buying the thin cut chicken breast, be sure to slice your chicken in halve.