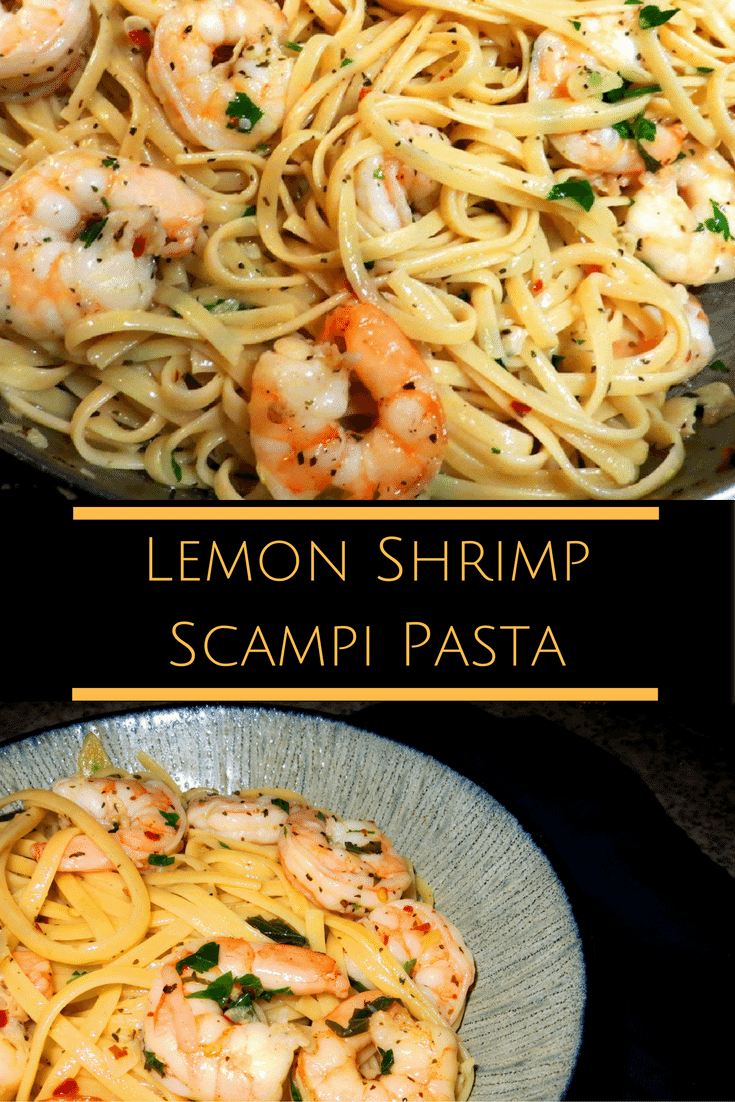 There is nothing like an elegant homemade dish that is quick to prepare for yourself or the whole family. Lemon Shrimp Scampi Pasta is a twist on a classic seafood dish that will leave you wanting more. The most important element to this pasta is the tender and juicy shrimp.
The lemon juice adds a brightness to the meal that makes it very fresh to the taste. I bought large fresh shrimp that were already cleaned and deveined; I recommend spending a little extra money and letting the seafood department take care of this task for you.
Preparing pasta that does not include a jar of sauce may seem like something you can only get a restaurant, but I guarantee that is not the case. Simply saute your shrimp with garlic, and make your sauce with butter, lemon, chicken broth and few other ingredients. The pasta will start to absorb the flavor of the sauce and reduce to the perfect consistency. If you let it reduce too much, you can also add more oil and chicken broth.
Try pairing your pasta with the perfect compliment- Truvée Chardonnay.
  
Heat a large pot with 1 Tbsp of salt until boiling, cook pasta according to package directions. Be sure to reserve 1 cup of pasta water right before you drain it. While the pasta is cooking, start preparing your shrimp.

Season both sides of your cleaned shrimp lightly with salt and pepper. Then add 1 Tbsp of butter and 1 Tbsp of olive oil to a large skillet over medium high heat. When the butter has melted, add the shrimp and 4 cloves of sliced garlic to pan. Let cook for about 2-3 minutes on each side, just long enough for them to become pink. When they are done, remove from the pan and set aside.

In the same skillet over medium heat, add 3 Tbsp of olive oil, 1 Tbsp butter, and the remaining garlic. Cook until the garlic becomes fragrant, about 30 seconds, then add chicken broth, lemon juice, 1/3 cup of pasta water, basil, and crushed red peppers and stir.

Lower heat, and let sauce reduce for about 5 mins, taste to adjust your seasoning, adding salt and pepper as needed. Add cooked pasta, fresh parsley and shrimp to the pan. Toss pasta to coat with sauce and let thicken for 3-5 minutes. Add a little more salt and pepper to the pan, If pasta seems to be dry add more chicken broth or pasta water if needed, let simmer and serve.
Tip: To slice your garlic thin, try using  a mandolin- it works great!